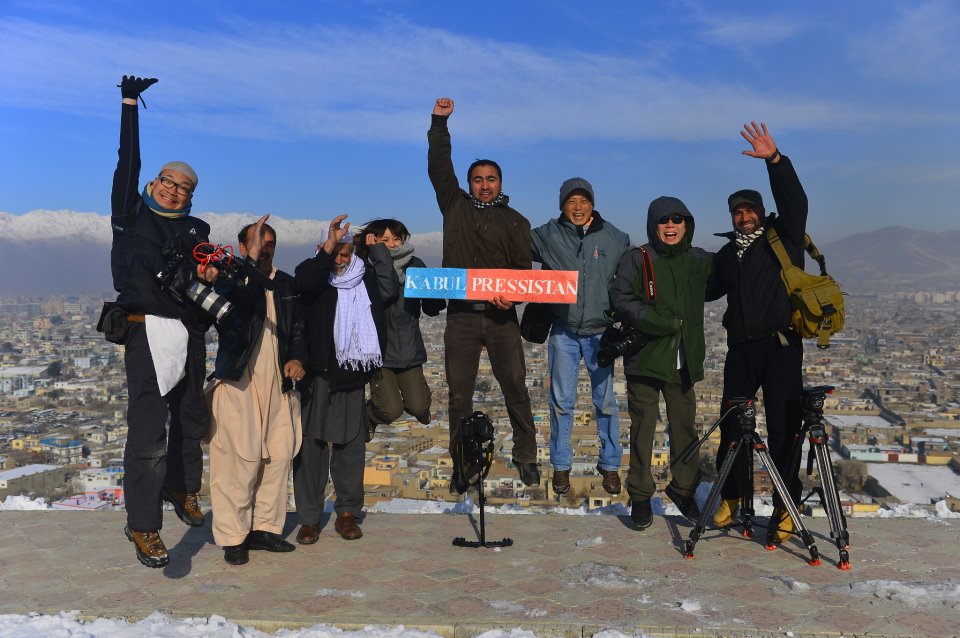 In 2014, NED mourned the loss of Sardar Ahmad, a widely respected Afghan journalist and founder of NED grantee Kabul Pressistan (Kabul Nasharistan), in the brutal terrorist attack on Kabul's Serena Hotel the day before the country's elections. Sardar Ahmad, his wife Humira, their six year old daughter Nilofar, and their four year old son Omar were murdered while celebrating the Afghan New Year over dinner. Abzuar, his two year old son, was wounded in the head by a bullet fragment, but survived.
This atrocity underlines the risk – and courage – that characterizes the work of so many NED grantees. Despite the danger, grantees press on in their drive to bring positive change to their countries.
Ahmad founded Kabul Pressistan (KP) to strengthen independent media in Afghanistan and provide civil society organizations with media access. KP used Endowment support to develop in-house audio-production capacity and provid vibrant programming for 50 radio stations across 32 Afghan provinces.
KP's daily programing includes news bulletins featuring national and international news, followed by commentary and analysis. The programming also features social, cultural, and political developments in Afghanistan, debates, and talk shows. The programming that KP produces for its affiliate stations brings independent experts, civil society and rights activists, and political pundits into the discussion to analyze and debate civic concerns and current events. Since its founding, KP has produced 266 news programs and 86 interviews on elections, security, the economy and other issues. KP also produced 36 roundtables where analysts, pundits, and activists discussed and debated civic concerns and current affairs, including issues related to the country's political and security transitions. Programming is produced in Dari and Pashtu and reaches several million listeners across Afghanistan.
KP also provides internships at its production studio for both male and female students from Kabul University's journalism faculty. The interns get hands-on experience and develop their skills in interview techniques, reporting, and acquiring and verifying information. After their internships, KP awards the students with a certificate acknowledging their work in radio journalism and, where possible, assists in their job search either with KP or elsewhere.
This dynamic and growing body of work is Ahmad's living legacy, and it will continue to touch the lives of Afghans hoping for positive change. Ahmad will be missed by many in Afghanistan, and around the world by all who supported and admired his struggle for a free, stable, and democratic Afghanistan. Although still very young when he died, Ahmad had already built a pioneering institution in Kabul Pressistan that continues to bring democratic values and practices to life in the country he loved.