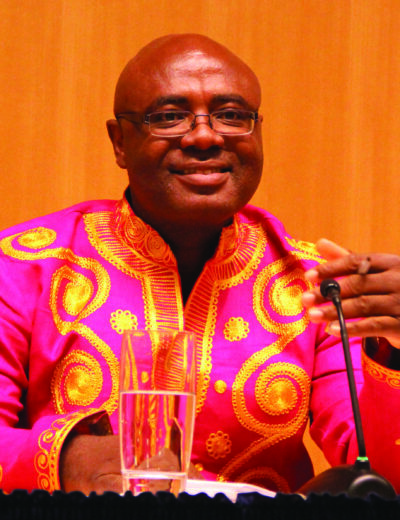 Mr. Kwami Ahiabenu, II
Mr. Kwami Ahiabenu is founder and president of the International Institute for ICT Journalism, an Accra-based organization that promotes journalistic innovation and professionalism across Africa through the effective use of information communication technologies (ICT). Under Mr. Ahiabenu's leadership, the Institute established the African Elections Project, which seeks to enhance the ability of mainstream media and citizen journalists to harness the power of ICT technologies to provide timely, relevant, and impartial election coverage and analysis. One of Ghana's foremost experts on information technology and democracy, Mr. Ahiabenu has conducted numerous ICT trainings for African journalists and has written extensively on the political uses of information technology, including mobile phones and development, micro-blogging, community radio, and social media. He is also involved in accountability projects aimed at strengthening the media's monitoring role over the extractive sector in Ghana and Uganda. During his fellowship, Mr. Ahiabenu worked to develop guidelines for enabling ordinary citizens to use information technology to track local government expenditure and ensure that public funds are being used for their intended purpose.
Presentations
"Using Technology to Promote Good Governance and Economic Transparency in West Africa," National Endowment for Democracy, May 30, 2013.
Conferences
"Governing Democratically in a Tech-Empowered World: Harnessing Innovation to Help Democracies Respond to More Empowered Citizenries," The National Democratic Institute and its partners, April 23-24, 2013.
1201 Pennsylvania Ave, NW, Suite 1100, Washington, DC 20004