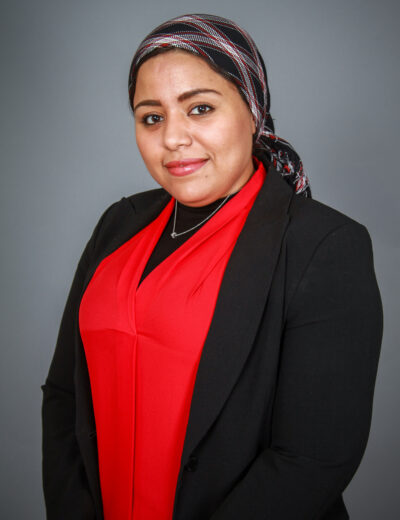 Egypt
Hend Nafea
Documenting Human Rights Violations in Egypt
Ms. Hend Nafea is an Egyptian human rights advocate who serves as executive director and co-founder of the U.S.-based NGO Human Rights Port, an organization working to provide support and protection for human rights defenders and civil society activists in Egypt and the greater MENA region. She is also the co-founder of Watan Bila Ta'azib ('A Nation Without Torture'), a campaign that seeks to bring an end to torture in Egypt. As a journalist, she reported on the anti-government demonstrations carried out by laborers and other social groups not covered by mainstream media. For her participation in the 2011 uprisings against former president Hosni Mubarak, she was arrested, tortured, and later sentenced in absentia to 25 years in prison. She has been profiled in the New Yorker, the New York Times, and in the 2015 documentary feature film The Trials of Spring. During her fellowship, Ms. Nafea is identifying the specific needs of at-risk human rights defenders in Egypt to better equip international donor organizations to design effective forms of support.
Media Mentions:
"Garde Arts Center to screen 'Trials of Spring'," The Bulletin, October 28, 2015.
"Women continue to fight for human rights in Egypt," The MFJS Reporter, October 29, 2015.
"USD to hold Art of Peace symposium," The San Diego Union-Tribune, November 3, 2015.
"Repression Unbound: Egypt Under Sisi," HuffPost Politics, November 4, 2015.
"NMSU celebrates Human Rights Day with free screening of 'The Trials of Spring'," NMSU News Center, November 30, 2015.
Presentations:
Georgetown University Center for Contemporary Arab Studies, Screening of Trials of Spring, December 1, 2015.
Torture Abolition and Survivors Support Coalition (TASSC), Discussion of Anti-Torture Advocacy, December 3, 2015.
National Endowment for Democracy, Film Screening: The Trials of Spring, February 16, 2016.
1201 Pennsylvania Ave, NW, Suite 1100, Washington, DC 20004