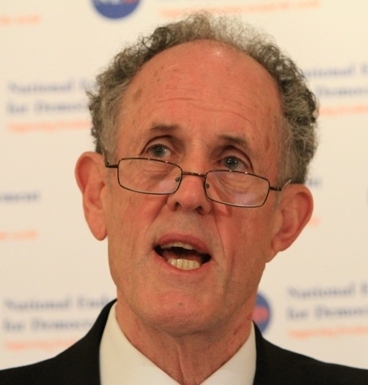 Sen. Ted Kaufman was sworn into office on Jan. 16, 2009, to fill out the term of the Senate seat vacated by Joe Biden on his election to the Vice Presidency. Kaufman has already become one of the leading Senate voices supporting international press freedom and public diplomacy. He co-authored the only piece of legislation on Iran signed into law last year:the Victims of Iranian Censorship (VOICE) Act, which supported increased U.S. broadcasting in Iran, as well as the development of Internet censorship circumvention tools. Prior to the Senate, Kaufman served four terms (1995 – 2008) on the Broadcasting Board of Governors, and served as chief of staff to Sen. Biden from 1979-1995. Read Remarks

Senator John McCain is the senior US Senator from Arizona and was the Republican nominee in the 2008 U.S. Presidential election. Senator McCain currently serves on the following Senate Committees during the 111th Congress: Ranking Member on the Senate Armed Services Committee; Committee on Energy and Natural Resources; Committee on Health, Education, Labor, and Pensions; Committee on Homeland Security and Governmental Affairs, and Committee on Indian Affairs. Senator McCain has been Board Chairman of the International Republican Institute since 1993. Read Remarks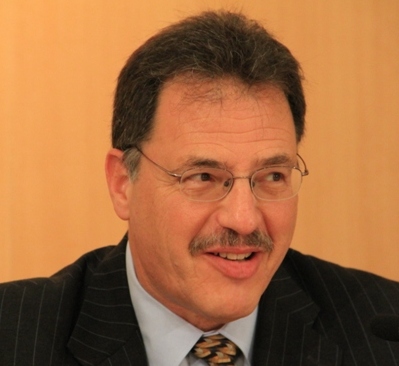 Larry Diamond is founding coeditor of the Journal of Democracy and also serves as senior consultant (and previously was codirector) at the International Forum for Democratic Studies of the National Endowment for Democracy. Diamond is a senior fellow at the Hoover Institution and at the Freeman Spogli Institute for International Studies at Stanford University, where he also directs the Center on Democracy, Development, and the Rule of Law. His most recent book is The Spirit of Democracy: The Struggle to Build Free Societies Throughout the World.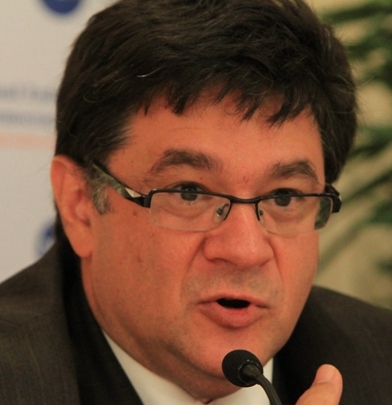 Daniel Brumberg is codirector of the Democracy and Governance Studies program at Georgetown University, where he has taught since 1993. He also serves as acting director of the US Institute of Peace's Muslim World Initiative in the Center for Conflict Analysis and Prevention, where he focuses on issues of democratization and political reform in the Middle East and wider Islamic world. Previously, he was a Jennings Randolph senior fellow at USIP, where he pursued a study of power sharing in the Middle East and Southeast Asia. With a grant from the MacArthur Foundation, Brumberg is currently working on a comparative study of power-sharing experiments in Algeria, Kuwait and Indonesia. He is also the Chairman of the non-profit Foundation on Democratization and Political Change in the Middle East.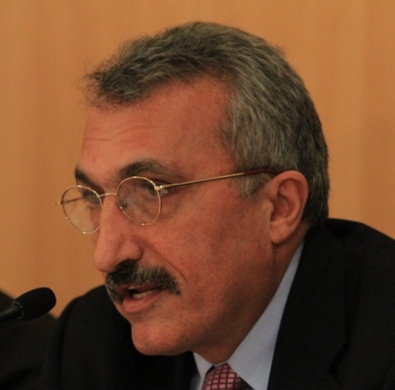 Abbas Milani is the Hamid and Christina Moghadam Director of Iranian Studies at Stanford University and a visiting professor in the department of political science. In addition, Dr. Milani is a research fellow and co-director of the Iran Democracy Project at Stanford's Hoover Institution. His expertise is U.S./Iran relations, and Iranian cultural, political, and security issues. Dr. Milani is the author of numerous book and articles, and was responsible for translating the works of Polish dissident Leszek Kolakowski into Farsi. Dr. Milani received his BA in political science and economics from the University of California at Berkeley in 1970 and his PhD in political science from the University of Hawaii in 1974.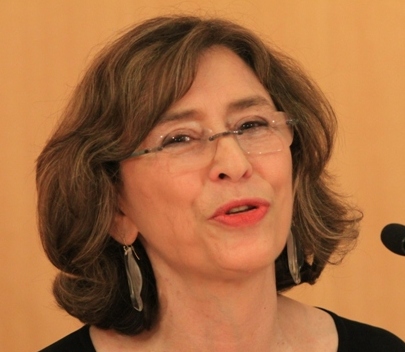 Azar Nafisi is best known as the author of the national bestseller Reading Lolita in Tehran: A Memoir in Books, a portrait of the Islamic revolution in Iran and how it affected one university professor and her students. The book spent over 117 weeks on the New York Times bestseller list and has been translated in 32 languages. Her most recent book is Things I've Been Silent About. Nafisi is currently a Visiting Professor and the executive director of Cultural Conversations at the Foreign Policy Institute of Johns Hopkins University's School of Advanced International Studies in Washington, DC. In 1981, she was expelled from the University of Tehran for refusing to wear the mandatory Islamic veil and did not resume teaching until 1987.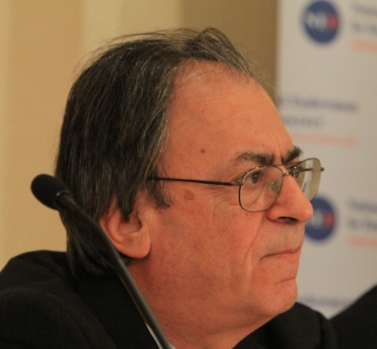 Marc F. Plattner is founding coeditor of the Journal of Democracy, vice-president for research and studies at the National Endowment for Democracy (NED), and director of the International Forum for Democratic Studies. He is most recently the author of Democracy Without Borders? Global Challenges to Liberal Democracy (2008) and has written a wide range of articles on international and public policy issues. Over the past two decades, he has coedited with Larry Diamond more than twenty books on contemporary issues relating to democracy in the Journal of Democracy book series. Plattner received his Ph.D. in government from Cornell University, where his principal area of study was political philosophy.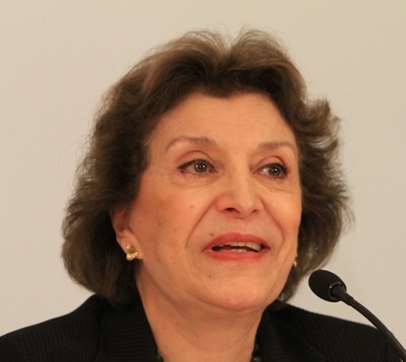 Mahnaz Afkhami is President and CEO of Women's Learning Partnership, executive director of Foundation for Iranian Studies, and former Minister for Women's Affairs in Iran. She serves on advisory boards for Global Fund for Women, Ethical Globalization Initiative, International Museum of Women, the World Movement for Democracy, and the Women's Division of Human Rights Watch, among a number of other national and international organizations. Afkhami has been a leading advocate of women's rights internationally for more than three decades, and has written and lectured extensively on women's human rights, women in leadership, and women, civil society, and democracy. Her numerous publications have been widely translated and distributed internationally. Most recently, Afkhami translated Noushin Ahmadi Khorasani's work, Iranian Women's One Million Signatures Campaign for Equality: The Inside Story, into English.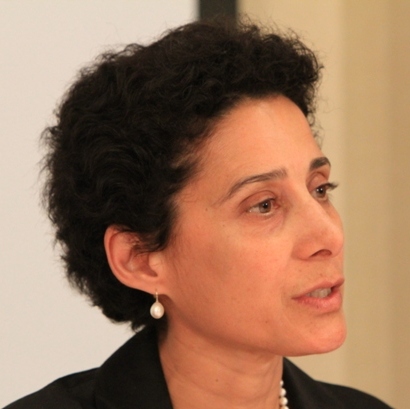 Ladan Boroumand is cofounder and research director of the Abdorrahman Boroumand Foundation for the Promotion of Human Rights and Democracy in Iran, a nongovernmental organization that promotes human rights awareness through education and the dissemination of information as a necessary basis for the eventual establishment of a stable democracy in Iran. The Foundation is best known as the home of Omid (www.abfiran.org), a website that details the human rights abuses committed by the Islamic Republic and memorializes its victims. Bouroumand is the author of articles on the French Revolution, the Islamic revolution in Iran, and the nature of Islamist terrorism. She is also the author of La Guerre des Principes (1999), an extensive study of the tensions throughout the French Revolution between human rights and the sovereignty of the nation.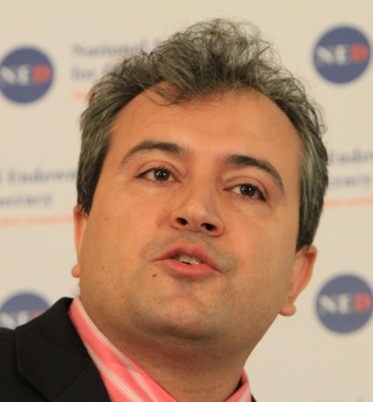 Nikahang Kowsar is an Iranian cartoonist, journalist, and blogger, currently living in Toronto, Canada. He started his career at Gol-Agha, an Iranian political satire magazine, as a cartoonist in 1991. He also worked for the newspaper Hamshahri, among several others, from 1992 to 1998. In 2000, Kowsar was sent to the notorious Evin prison in Tehran for six days for one of his political cartoons; he received the international "Courage for Editorial Cartooning" award from the Cartoonists Rights Network the following year. He has won four National Press Awards – in 1996, 1999, 2000 and 2002 – from Iran's "Press Festival," and was a reformist candidate for the second term of the Tehran city council in 2003. His cartoons have been published by The New York Times, The Washington Post, The Globe and Mail, Maclean's, and The Guardian. He currently works for Radio Zamaneh and Rooz online news website.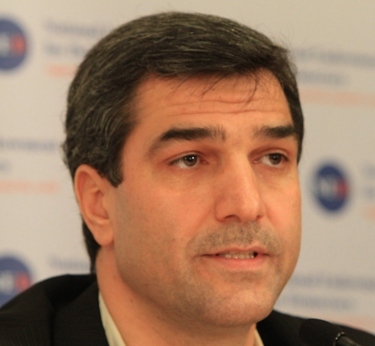 Ali Akbar Mousavi Khoeini is a former member of the Iranian parliament and a notable Iranian human rights activist. He was an active member of the Tahkim Vahdat, a prodemocracy student organization, and made a significant attempt to defend the rights of political prisoners during the 1990s. He was elected to the Sixth Parliament of Iran in 2000. While in Parliament, he started a student faction and further pressed the Assembly of Experts (Majlis Khobregan) to produce a report on the performance of the Supreme Leader. Mousavi Khoeini currently resides in the US; he serves as president of the Advar Tahkim Vahdat, a representative body of Islamic students in Iran, and is a visiting scholar at Stanford University.