The National Endowment for Democracy (NED) will recognize the extraordinary courage and resilience of Ukrainian civil society with its 2022 Democracy Award. NED will honor four partner organizations that are part of a powerful citizen movement to defend Ukraine, as these groups continue their critical work advancing and protecting human rights, demanding accountability, strengthening independent media, and mobilizing support for their country during a harrowing time of war.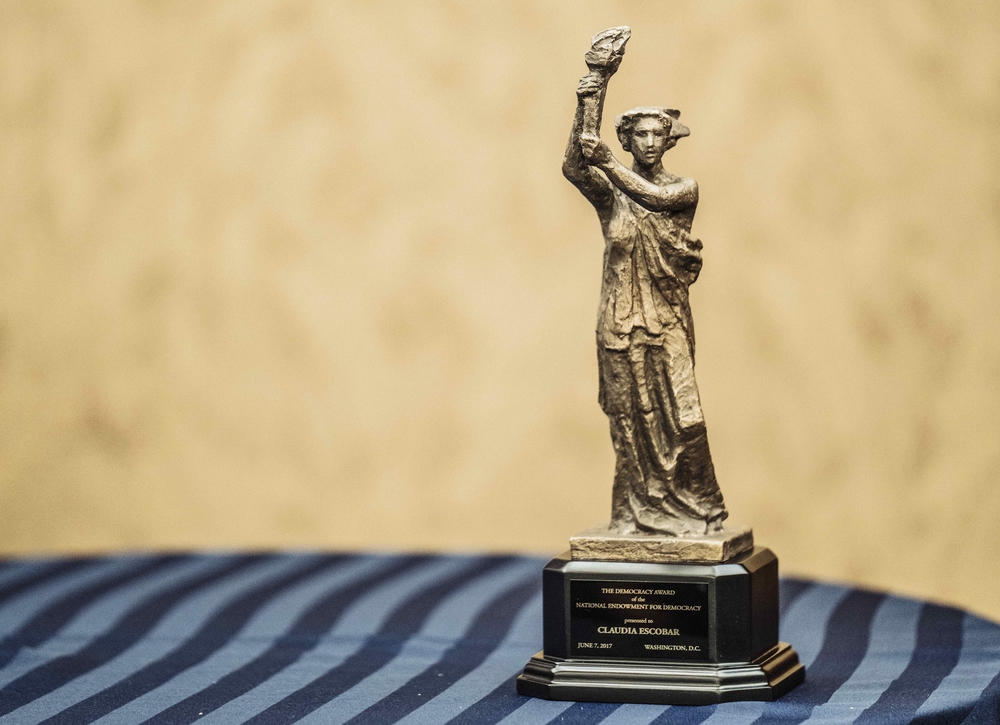 The 2022 Democracy Award Honorees are:
"Ukraine's democratic development, led by its people and civil society, is key to the country's success—not only to Ukraine's defeat of Russian forces, but also to ensure Ukraine's democracy emerges stronger from this horrific war," said Damon Wilson, president and chief executive officer of NED, which has been a proud partner of Ukraine's civil society groups, media outlets, and human rights activists since 1989. "These four organizations exemplify the heroic struggle, courage, and determination of millions of Ukrainians who risk everything to defend democracy and freedom."
The award ceremony will take place on June 8, 2022 in Washington, D.C., as part of a conference that will focus on the past, present, and future of civil society in Ukraine, convening leaders from Ukraine, members of the U.S. Congress, foreign policy experts, and the media. The events are open to the media (registration required) and will be livestreamed.
About NED's Democracy Award: The Democracy Award is given annually by NED's Board of Directors to recognize the courageous and creative work of individuals and organizations advancing the cause of human rights and democracy around the world. (Learn more about the annual awards and past honorees here.)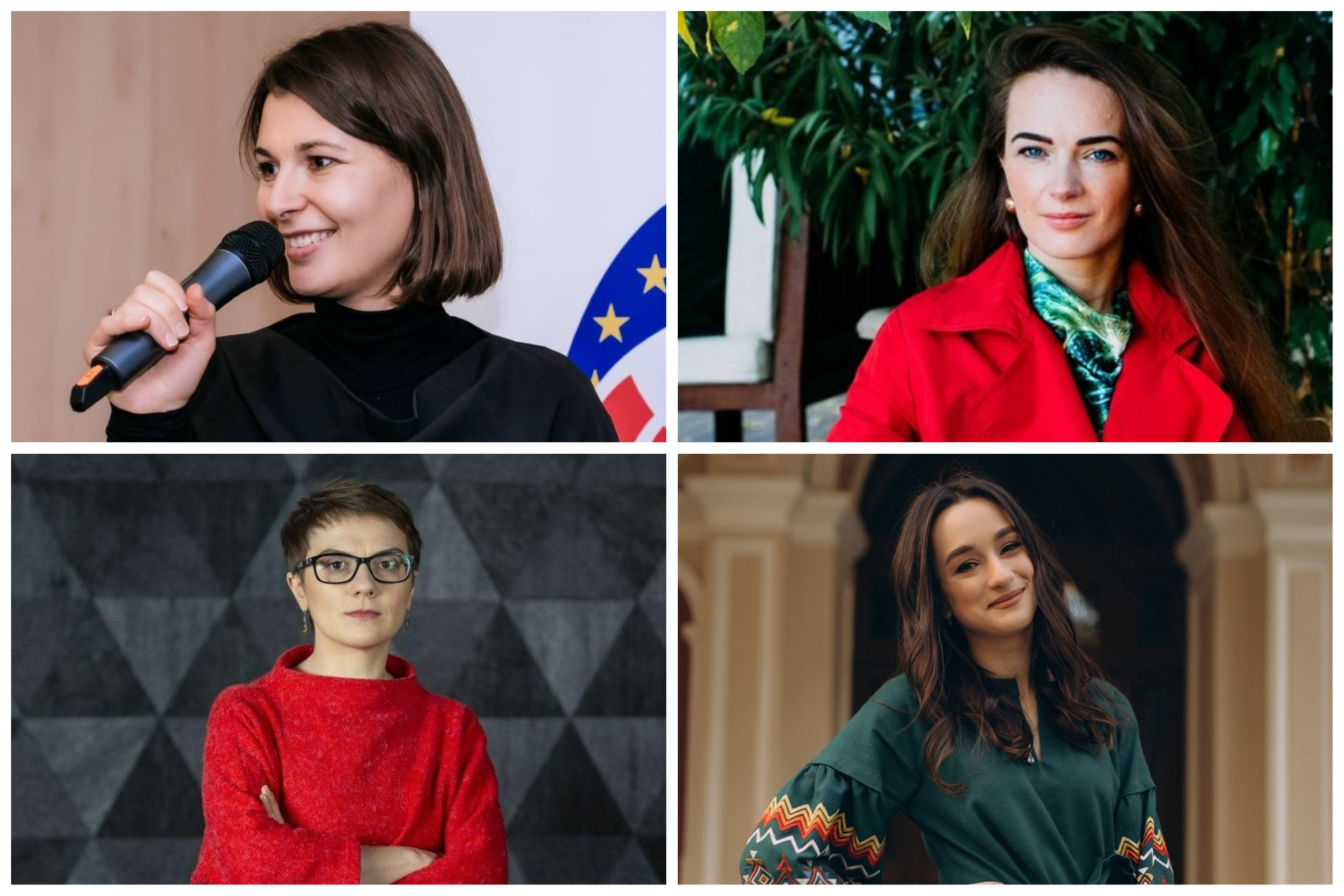 The 2022 Democracy Award Honorees:
The Anti-Corruption Action Center (AntAC) is a powerful national organization that has connected legal, media, and civil-political sectors to shape Ukraine's anti-corruption legislation and policy since its establishment in 2012. It ensures that Ukraine's parliament designs strong anti-corruption legislation and policies, including the National Anti-Corruption Bureau of Ukraine, the special anti-corruption prosecutor's office, the High Anticorruption Court, open property registers, and electronic asset declarations. Since the full-scale invasion of Ukraine began, the group has been active in bringing global awareness to atrocities committed by Russians in Ukraine, pushing for more robust support for Ukraine by governments and international institutions, and leading the advocacy campaign #BlockPutinWallets to raise awareness of how Kremlin-linked wealth buys influence in western democracies. Daria Kaleniuk is co-founder and executive director of AntAC.
The Center for Civil Liberties (CCL) is one of Ukraine's leading human rights organizations. Founded in 2007, CCL develops legislative changes, exercises public oversight over law enforcement agencies and judiciary, conducts civic education programs, and implements international solidarity programs. During the Euromaidan, the organization launched the Euromaidan SOS initiative to provide legal and other aid to persecuted protesters throughout the country. Since the beginning of Russian aggression in Ukraine, CCL has monitored political persecutions in the occupied Crimea, documented war crimes and crimes against humanity during the hybrid war in the Donbas, and conducted international campaigns to release the Kremlin's political prisoners. In response to Russia's war on Ukraine, the group has mobilized human rights defenders to document and seek justice for war crimes. CCL's advocacy work seeks to bring a human face to the conflict by telling the stories of individual victims, while also explaining the systemic nature of sexual violence and other atrocities as methods of warfare used against the Ukrainian population. Oleksandra Matviychuk is the chairwoman.
The Public Interest Journalism Lab (PIJL) promotes constructive discussion around complex social topics through high quality content since its founding in 2020. This interdisciplinary coalition of journalists and sociologists researches, creates, and popularizes best practices for public interest journalism in the digital age. By researching public opinion and testing content among different audiences, its experts develop editorial strategies based on sociological research and audience feedback. Since the full-scale war on Ukraine began, PIJL pivoted to frontline media reporting. The group documents Ukrainians' wartime testimonies and life stories and creates an archive of evidence that will raise public awareness and facilitate justice for victims. Nataliya Gumenyuk is CEO and co-founder of the organization.
Ukrainian Volunteer Service (UVS) is a non-profit organization whose mission is the development of the culture of volunteering in Ukraine. UVS trains promising civic activists to build public-private partnerships and promote sustainable activism. Since its establishment in 2017, over seven hundred organizations have joined its community, and more than 5,000 activists have graduated from its training programs. Since the outbreak of full-scale war, UVS has mobilized thousands of volunteers throughout the country to coordinate humanitarian assistance for people impacted by the Russian invasion and support other volunteer organizations depending on their needs. The team uses its wide network and innovative tech solutions to match humanitarian, medical, IT, and other types of resources to communities in need. Anna Bondarenko is the founder and CEO.
Media Contacts:
· Christine Bednarz, Director of Communications, christineb@ned.org