This award honors courageous democracy activists who have been imprisoned or killed due to their work. In 2023 alone, over NED 100 partners and staff of NED's core institutes have been jailed or killed while they selflessly confront autocrats in the pursuit of democracy and human rights. These individuals represent only a small portion of the many democracy advocates worldwide who have demonstrated overwhelming courage in the face of unspeakable consequences. They persevere even in the most dangerous places, not for fanfare or attention, but because they believe that they have a responsibility to fight for those who seek to live in freedom and that a better day is yet to come. For their bravery and their leadership, we honor them.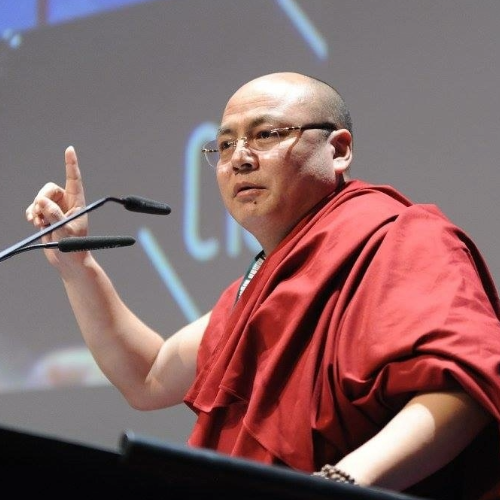 Venerable Golog Jigme, Tibetan Human Rights Activist and Filmmaker
Accepting Democracy Award on behalf of those Imprisoned or Killed in 2023
Golog Jigme is the most high-profile Tibetan former political prisoner and torture survivor to have recently escaped Tibet. He co-produced the documentary "Leaving Fear Behind" – a film that captures Tibetans speaking frankly about the inhumanity of Chinese rule in Tibet. As a result, both he and his co-producer, Dhondup Wangchen, were arrested and suffered brutal torture. Jailed three times between 2008 and 2012, Golog Jigme eventually escaped Tibet. Golog Jigme has continued his activism for Tibet since during exile, working closely with human rights groups to hold China accountable for atrocities in Tibet.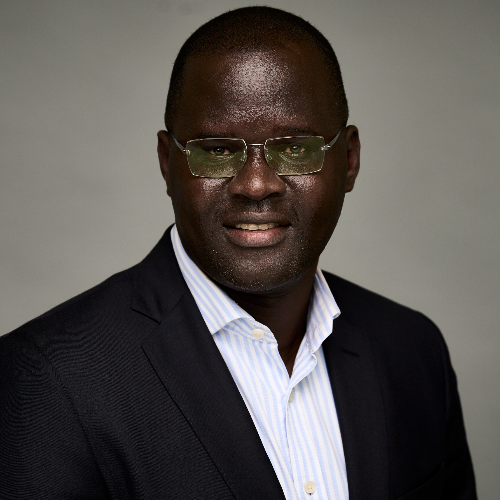 Nicholas Opiyo, Human Rights Lawyer and Founder, Chapter Four Uganda
Accepting Democracy Award on behalf of those Imprisoned or Killed in 2023
Nicholas Opiyo is a leading human rights lawyer and founder of Chapter Four Uganda, an organization dedicated to civil liberties and human rights. Opiyo was a key advocate for Uganda's law criminalizing torture and has successfully argued several high-level constitutional challenges. He represents anti-corruption and pro-democracy activists, and has received multiple international awards. In 2020, Ugandan police arbitrarily arrested and detained Opiyo, a move that was widely condemned by the international community. The charges were later dropped.