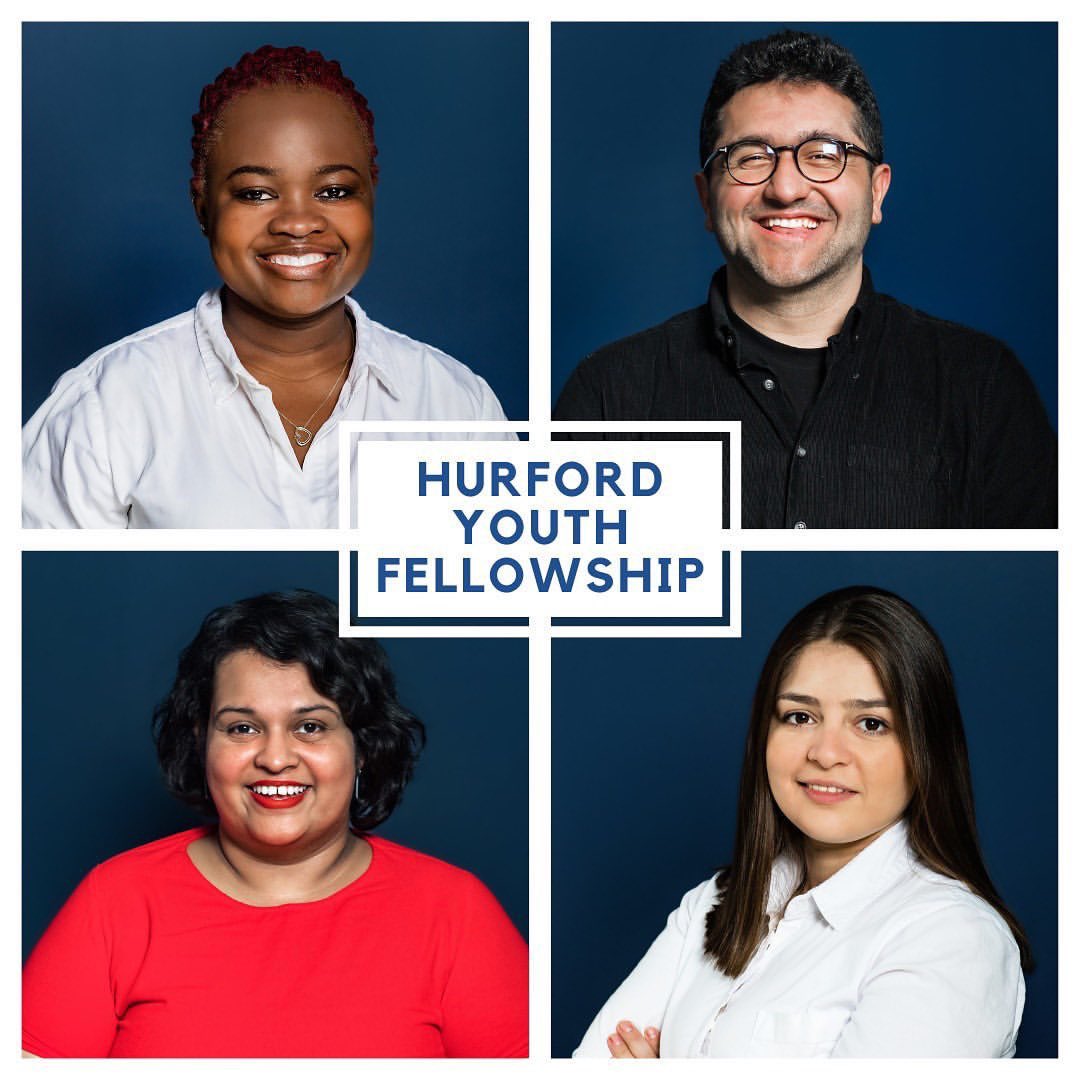 Washington, D.C.—The World Movement for Democracy at the National Endowment for Democracy (NED) is excited to welcome the 2023 class of Hurford Youth Fellows: Sofía Pozzo from Paraguay; Kadir Cetin from Turkey; Rinu Oduala from Nigeria; and Chiranthi Senanayake from Sri Lanka.
"Now in its 11th year, the Hurford Youth Fellowship Program attracts hundreds of highly qualified applications from around the world," said Ryota Jonen, director of the World Movement for Democracy. "The 2023 fellows, selected from over 800 applications, are highly accomplished and are leading civic movements advancing human rights, transparency, and youth empowerment in their respective countries. We are proud to host them as they build their networks and grow their leadership skills to better contribute to the democracy movement worldwide."
Supported by the Hurford Foundation, the Hurford Youth Fellowship Program seeks to harness the potential of democracy activists under the age of 30. Fellows spend three months with the World Movement's Secretariat staff at NED's offices in Washington, DC, conducting research and leading discussions on key democracy issues for youth around the world. Upon the successful completion of their fellowship, the fellows work with the Hurford Youth Fellowship Alumni Network to inspire other young people in their country or region to become active in advancing democracy.
Meet the 2023 Hurford Youth Fellows here.
ABOUT THE WORLD MOVEMENT FOR DEMOCRACY
The World Movement for Democracy, launched in 1999, is a global network of democrats who cooperate in the promotion of democracy. The Washington, DC-based National Endowment for Democracy serves as the World Movement Secretariat. For more information, visit the World Movement Assembly website.
ABOUT THE NATIONAL ENDOWMENT FOR DEMOCRACY
The National Endowment for Democracy (NED) is an independent, nonprofit, grant-making foundation dedicated to the development and strengthening of democratic institutions around the world. With an annual appropriation from Congress, NED funds more than 2,000 grants in 100 countries. NED's grants program is augmented by the International Forum for Democratic Studies; the World Movement for Democracy; and the Center for International Media Assistance.
MEDIA CONTACTS
Christine Bednarz, Director of Communications; christineb@ned.org; +1-202-200-6872