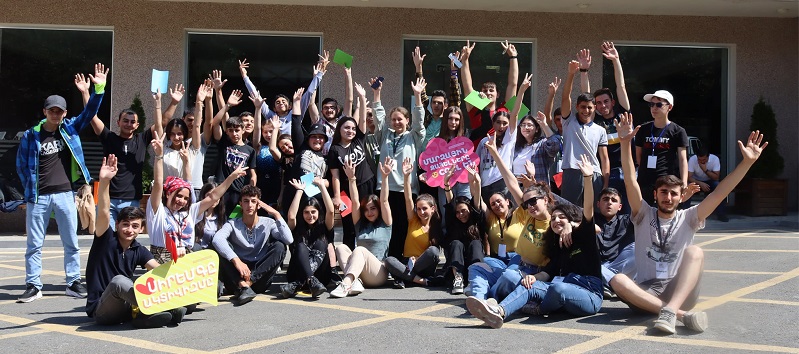 Armenia's youth came out in droves during the country's velvet revolution in 2018. After the success of the movement, several young leaders turned to a problem closer to home: the country's universities had been highly politicized under the former regime and were not delivering quality education for Armenia's future. In 2018, they established Restart Foundation for Science and Education—a partner of the National Endowment for Democracy (NED)—to give youth a voice at their universities and promote civic engagement. In only a few years, Restart Foundation has grown to include a network of youth organizations across Armenia.
"The Restart Foundation was formed in a difficult and crucial period for Armenia," said Yuri Avagyan, executive director of Restart Foundation for Science and Education. "It was quite an unstable period in Armenia, when the authoritarian regime actually ruled the country and the voices of youth and students did not mean anything in the country's political life."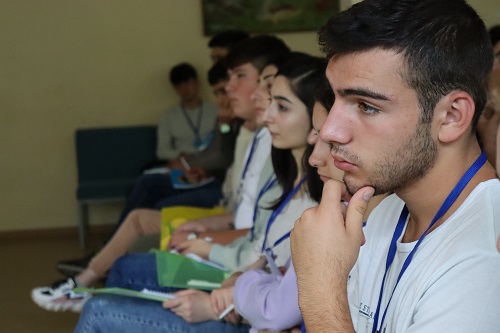 Starting as a small initiative in Armenia's capital, Yerevan, Restart Foundation has helped to form active student groups at universities by hosting trainings, civic education camps, and community development projects to empower youth and encourage them to participate in the political process. The group also convenes meetings between youth and government officials, and trains youth to serve as election observers during local and national elections.
On the national level, the organization has successfully advocated for reforms in higher education policy, including deferment from military service for students with high academic performance and new representative student councils to increase accountability and awareness in the higher education system. Students have also worked with Armenia's Ministry of Education, Science, Culture and Sports to create new university governing boards with student representatives.
According to Ian McGinnity, program officer for Eurasia at NED, representative student institutions at universities are a huge step forward for young people. "In the past, the government in Armenia used corrupt university officials to maintain control over students and silence freedom of expression," said McGinnity. "Independent student councils and civic organizations like Restart are working to change the system, empowering youth to stand up for quality education and students' rights while also practicing democracy on a local level."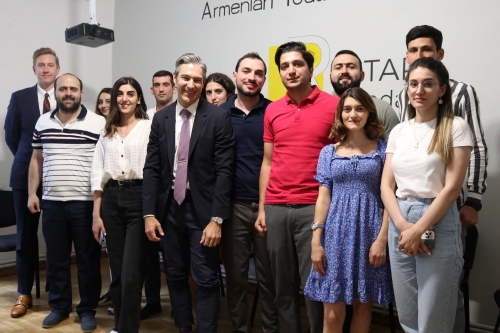 Restart also helped establish regional youth Restart organizations, including NED partners Restart Gyumri Initiative Center NGO in the Shirak region and Restart Ijevan Educational NGO in Tavush. Recently, a group of youth in the neighboring Lori region started a new organization, Restart Vanadzor, after attending a civic camp run by Restart Gyumri. Gevorg Ghukasyan, executive director of Restart Gyumri, said Restart's programs are especially important for young people outside of Yerevan, who have less access to civic education and youth programs.
"It is a great success for us that as a result of our work, a stable and permanent democratic platform has been created that unites the youth of three remote regions of Armenia," said Ghukasyan. "Working with young people in the far northern regions of Armenia we make democracy, human rights, transparency and accountability topics and student, educational, scientific, cultural events and discussions and politics accessible to community youth and students."
Restart will continue to expand its network further, holding youth festivals in cities across all regions of Armenia with guest speakers, musical performances, and artists. Avagyan say he hopes the festivals will promote civic engagement of young people by uniting them around democratic values and promote faith in the future of democracy in the Armenia.
For Meline Gevorgyan, executive director of Restart Ijevan, youth organizations have already been successful by giving youth a place where they can get together and discuss important issues in Armenia, including women's role in society and other stereotypes. "The organization has turned into a cradle of civic education for young people and students living in the region," said Gevorgyan. "The young people of the region were inspired to be more free, autonomous, and not afraid to voice their thoughts and ideas."