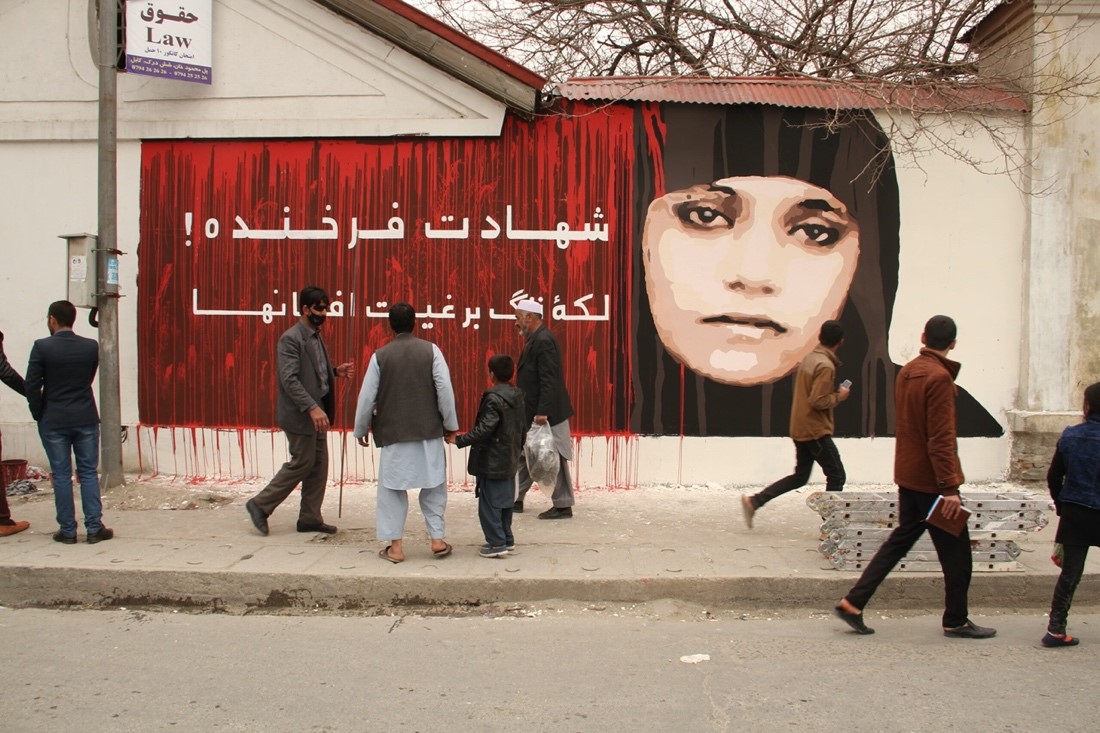 Since 1984, hundreds of courageous civil society groups in Afghanistan have partnered with the National Endowment for Democracy (NED) to advance freedom, human rights, and democratic values and institutions. NED has provided nearly $26 million to support 422 projects that advanced the rights of women and other vulnerable populations, built a thriving independent media sector, campaigned against corruption, provided civic education, fostered a market economy, and much more.
Now, after the Taliban's return to power in Afghanistan, the lives of all who worked to achieve these hard-won democratic gains are at stake. Our partners are in peril, and the NED is doing everything we can to help. The NED Board of Directors approved $5 million in contingency funds to support the evacuation of grantees and their families, but financial costs continue to grow and we estimate that related costs will exceed $13 million.
Read on to learn more about NED's continuing efforts to assist our vulnerable partners.
If you would like to donate to support these efforts, please send an email to donations@ned.org
Our Partners
NED currently supports 34 grantee organizations in Afghanistan with approximately 150 staff. Many former grantees of NED are also vulnerable. Three of NED's core institutes, The International Republican Institute (IRI), the National Democratic Institute (NDI), and the Center for International Private Enterprise (CIPE), also have offices in Afghanistan. The staff and families of these organizations total approximately 1,600 people who are seeking safety outside Afghanistan.
Our Efforts
Since the Taliban takeover in Afghanistan, the National Endowment for Democracy has been doing all that we can to assist, protect and support our grantees and their families.
Prior to the withdrawal of US forces, NED mobilized and institution-wide emergency response and worked nonstop to charter aircraft, get our grantees safely to the Kabul airport, secure temporary safe haven in third countries, acquire visas, establish eligibility for US Refugee assistance, and provide financial and humanitarian support in third countries until they are resettled permanently as refugees in the U.S. or other countries.
NED successfully evacuated 229 core institute staff, NED grantees, and their family members. We facilitated the evacuation of an additional 75 Afghans. 207 of the NED/core institute evacuees went to Abu Dhabi and subsequently Albania. 19 are in Tbilisi, Georgia. We have an agreement with the Albanian and Georgian governments to accept these individuals on a temporary basis until their SIV or P-2 processing is complete. NED will cover their expenses for the duration of their stay. We anticipate that process could take 12 to 18 months.
NED attempted to evacuate a second large group during the final week of the U.S. withdrawal, but all evacuations that evening were halted due to changes in procedures at Taliban checkpoints.
We hope to evacuate an additional 434 individuals via commercial/charter air as soon as possible with the help of the government of Qatar. This group includes all those unable to evacuate in our second convoy, the remainder of all NDI staff, and high priority NED grantees, and their family members who are most at risk. Albania, North Macedonia, and Georgia are prepared to welcome members of this group.
What it costs
NED estimates that evacuation and humanitarian support for our most at-risk partners and families while their visas are processed and permanent resettlement arranged will exceed $13 million.
NED Incurred/Expected Costs ($5.4 Million)
Air charter costs for evacuation; food assistance (immediate in Tirana); 12 months of lodging/meals in Albania.
NED Coordination of evacuees and relocation for 12 months – $200,000 (for 3 staff)
NED Anticipated Costs (Est. $7.5 Million)
NED has prioritized 434 people for evacuation based on risk factors and is working on evacuation options. These evacuees would go to Georgia, North Macedonia, and/or Albania. NED will incur costs for transport out of Afghanistan and for food/lodging and incidentals for an anticipated 12 months.
Status of NEDs Afghan Program
Our program staff has a two-prong approach: responding to the crisis and adapting our program. We are committed to supporting our 34 Afghan partner organizations, including some that intend to stay and others that may be able to work from outside the country. We intend to continue working with any partners that seek to continue their work and are looking at what is operationally possible. NED will continue to provide support for groups working out of the country. Our Afghan program was $3 million in FY21.
Media Contacts: