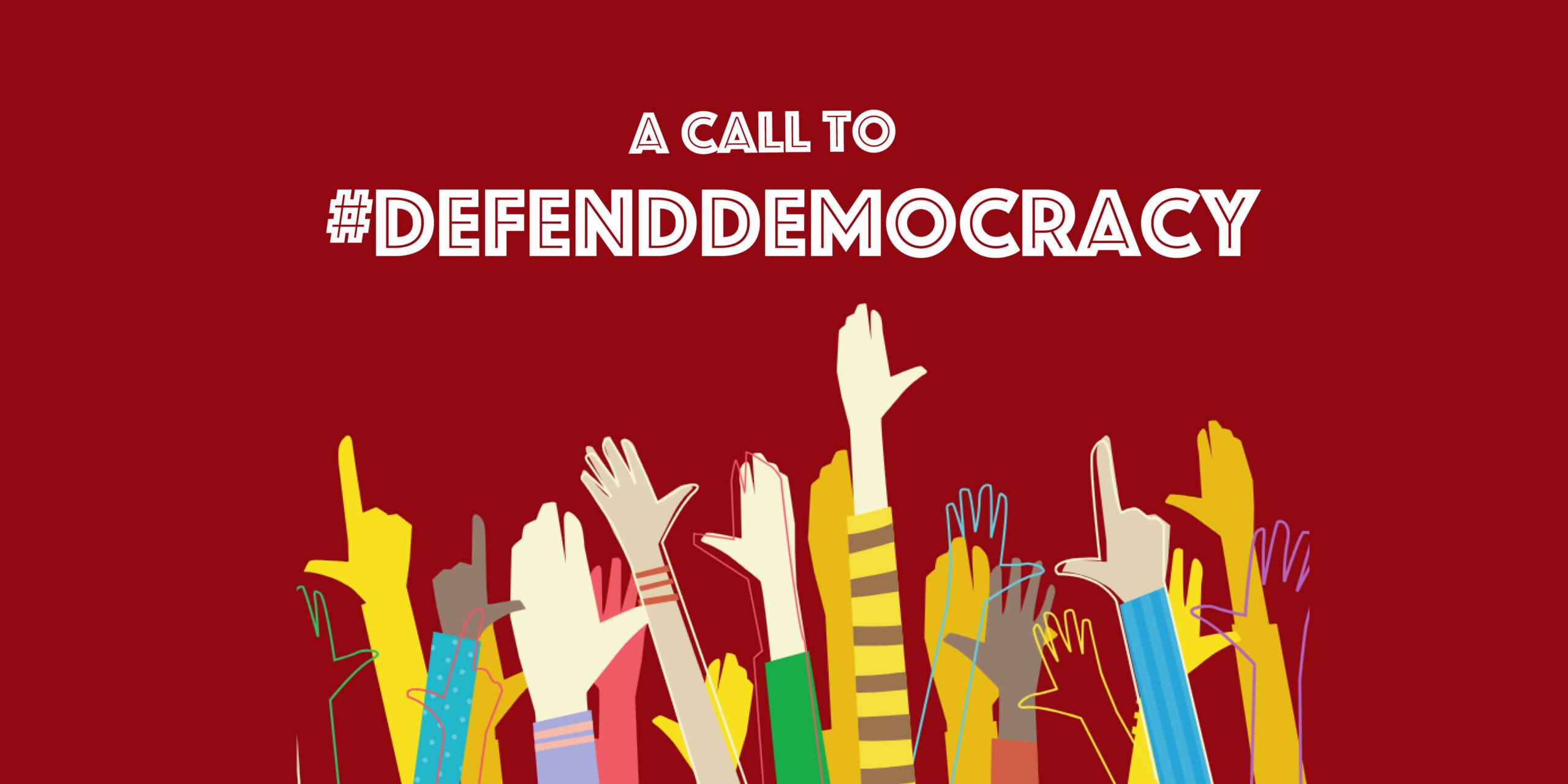 To mark the International Day of Democracy on September 15, global leaders and activists are sharing messages on social media to defend democracy—after signing an open letter, "A Call to Defend Democracy," initiated by the National Endowment for Democracy and Stockholm-based International IDEA. Watch the highlight video here, and add your own video message to the campaign using the hashtag #DefendDemocracy.
This act of solidarity comes at a critical time as the coronavirus pandemic poses serious threats to the freedoms we cherish. Already the open letter, which launched on June 25, 2020, holds the signatures of more than 500 political, civil leaders, Nobel Laureates, and pro-democracy institutions, and continues to grow. [Here's how this open letter to defend democracy began.]
A new report, "Global Democracy and COVID-19: Upgrading International Support," provides recommendations for policymakers and civil society to counteract the negative impacts of Covid-19 on democratic processes. During A Battle of Narratives: Building Public Support for Democratic Renewal, a panel of experts, including members of NED's Board of Directors and grantees, will develop arguments supporting democracy that will appeal to people across regions, cultures, and generations; yet our work is far from over.
"Democratic ideals will always have enemies who are inventive and concocting reasons for what they do, but democracy defenders should have confidence, because democracy is the one road all people can walk down together," Madeleine Albright, former U.S. Secretary of State and Chairman of the National Democratic Institute, stated in her #DefendDemocracy video message. "It is the only system that contains, within itself, the capacity to open debate to heal itself."
Others joining the debate through video statements include leading political scientist Frank Fukuyama; president of World Uyghur Congress, Dolkun Isa; the Chairman of the Institute for the Study of Global Antisemitism and Policy, Natan Sharansky, policy makers, student activists, and dozens of leaders around the world.
"This pandemic has been a gift to dictators and authoritarian leaders all over the world. The destruction of the autonomy of Hong Kong. New political prisoners in Turkey. Emergency powers in the Philippines. A rigged election and a crackdown in Belarus. A constitutional coup d'etat violating presidential term limits by Vladimir Putin in Russia. All of this while people were looking the other way," said Vladimir Kara-Murza, the Vice President of Free Russia Foundation in his video. "When the world reopens, all of these and many other crises must be addressed. For now, I'm grateful to be a part of this important initiative that is not allowing people to forget."
To join this growing movement, read more about A Call to Defend Democracy. Follow the conversation on Twitter @NEDemocracy and share your own video message using the hashtag #DefendDemocracy.
Media contacts:
Jane Riley Jacobsen, Senior Director Public Affairs, National Endowment for Democracy [jane@ned.org]
Christine Bednarz, Senior Manager Media Relations, National Endowment for Democracy [christineb@ned.org]
The National Endowment for Democracy (NED) was established in 1983 as a private, nonprofit, grant-making foundation with a mission to strengthen democratic institutions around the world through nongovernmental efforts. With an annual appropriation from the U.S. Congress, the NED Board of Directors, which is independent and bipartisan, makes more than 1,800 grants each year to support projects that promote political and economic freedom and participation, human rights, a strong civil society, independent media and the rule of law in more than 90 countries. For more information, visit www.ned.org.