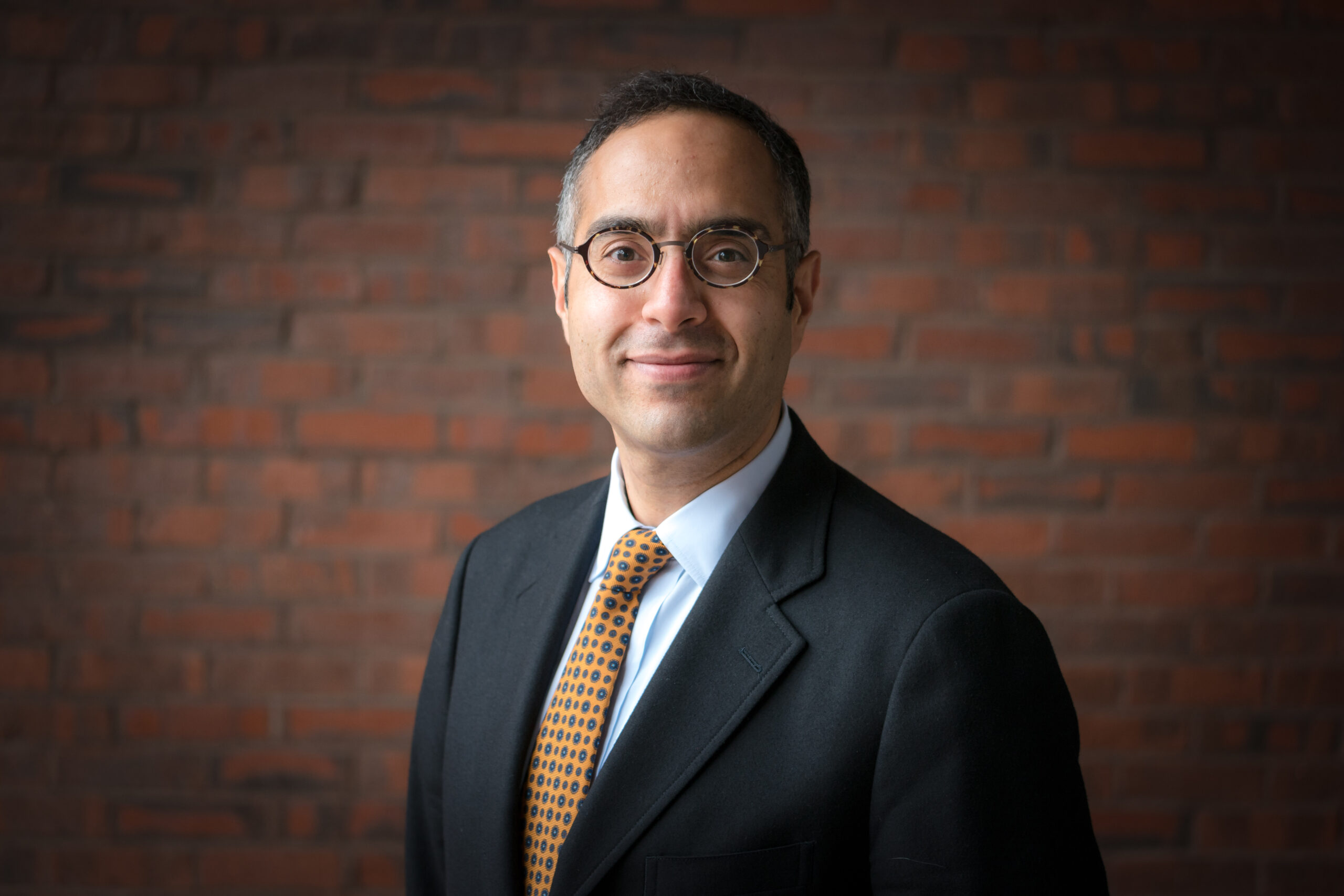 The National Endowment for Democracy (NED) has named Tarek Masoud as the new co-editor of the Journal of Democracy. Dr. Masoud, a member of the editorial board of the Journal of Democracy, is a professor of public policy at Harvard University's John F. Kennedy School of Government. He brings a track record of deep scholarship, innovation, and passion for the NED's mission of supporting freedom around the world. He officially joins the Journal on January 3, 2022.
The Journal of Democracy is the world's leading publication on the theory and practice of democracy, engaging both activists and intellectuals in critical discussions surrounding the challenges and prospects for democracy around the world. Since its establishment in 1990, the Journal of Democracy has shaped the most influential thinking on the major social, political, and cultural challenges that confront emerging and established democracies alike.
Masoud succeeds founding co-editor Larry Diamond, who is retiring after decades of invaluable service. "Larry has been an essential part of the NED family and the wider democracy community for over 30 years," said NED President and Chief Executive Officer Damon Wilson. "He established the Journal of Democracy with Marc Plattner in 1990, and with remarkable intellect, instincts, and passion, he helped to build it into a thought leader for academics and democratic activists alike. Even as he steps down from this role, we are delighted Larry will remain engaged in our work and the cause for democracy." A frequent speaker and author, Diamond also served as co-chair of the Research Council of NED's International Forum for Democratic Studies.
"It is challenging for anyone to follow the example set by Larry Diamond," said Christopher Walker, vice president of studies and analysis at NED. "However, I'm confident that Tarek will help the Journal to continue to innovate, evolve, and grow, all while remaining a trusted authority on the latest research and thinking."
With a long track record of leadership and academic scholarship, Masoud's research focuses on political development in Arabic-speaking and Muslim-majority countries. He is the author of Counting Islam: Religion, Class, and Elections in Egypt (Cambridge University Press, 2014), of The Arab Spring: Pathways of Repression and Reform with Jason Brownlee and Andrew Reynolds (Oxford University Press, 2015), among many book chapters and articles, including for the Journal of Democracy. Masoud is also the faculty director of the Kennedy School's Initiative on Democracy in Hard Places and its Middle East Initiative. He holds an A.B. from Brown University and a Ph.D. from Yale University, both in political science.
Co-editor Will Dobson remarked, "The Journal of Democracy seeks to be the intellectual organ of the global movement for democracy, and its mission is more critical than ever. I am thrilled to have Tarek help steer us forward at such a crucial moment."
About the National Endowment for Democracy (NED):
The National Endowment for Democracy (NED) is an independent, nonprofit, grant-making foundation dedicated to the development and strengthening of democratic institutions around the world. With an annual appropriation from Congress, NED funds more than 2,000 grants in 100 countries. NED's grants program is augmented by the International Forum for Democratic Studies, a research center that publishes the Journal of Democracy; the World Movement for Democracy; and the Center for International Media Assistance.
Media Contacts: