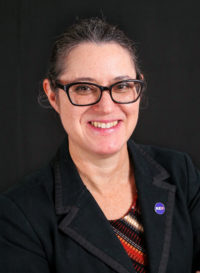 The National Endowment for Democracy (NED) has appointed Nancy Herzog as Vice President, Grant Operations and Evaluation. This leadership role oversees the standards of NED's grantmaking and provides strategic direction to the areas of program planning, grants management, grantee compliance, and monitoring and evaluation. Ms. Herzog officially began in January 2020.
Since joining NED in 1994, Ms. Herzog has held various positions, including co-director of NED's Grantmaking Resource Center, and most recently, Senior Director of Grants Administration. She was chosen through a competitive selection process of internal and external applicants to succeed Georges Fauriol, who retired after a decade of outstanding service. Mr. Fauriol joined NED in 2010, previously working for one of its core implementing institutes, the International Republican Institute (IRI).
"Having worked with Nancy for the last 25 years, I'm gratified but not the least bit surprised that she was the overwhelming choice to lead NED's grants operations," said NED president Carl Gershman. "Over the years, Nancy has done a marvelous job in helping to build our expanding system of grants management. She's well-respected by her colleagues at NED and at the NED core institutes, and she's also a respected member of the grantmaking community writ large."
Ms. Herzog served on the Board of Directors of PEAK Grantmaking, a national association representing grants professionals and the only organization dedicated solely to advancing the how of grantmaking. She is a Certified Grants Management Specialist through the National Grants Management Association, a professional association for grants managers working with federal grants, and frequently presents at conferences in the field of grants management. Ms. Herzog holds a BA in Russian Studies from Wesleyan University and an MA in International Policy Studies from the Middlebury Institute of International Studies at Monterey.
The National Endowment for Democracy is a private, nonprofit, grant-making foundation with a mission to strengthen democratic institutions around the world through nongovernmental efforts. With an annual appropriation from the U.S. Congress, the NED Board, which is independent and bipartisan, makes more than 1600 grants each year to support projects that promote political and economic freedom and participation, human rights, a strong civil society, independent media and the rule of law in more than 90 countries.