Combatting corruption and increasing transparency are key concerns in Lebanon as the country struggles with a deepening socioeconomic crisis. In the past year, poverty has skyrocketed, and a growing number of households are having trouble accessing basic services. Meanwhile, Lebanon is still recovering from the tragic explosions in Beirut during August 2020, which left over 200 dead and led to an influx of international aid. Lebanese Transparency Association – No Corruption (LTA), a grantee of the National Endowment for Democracy (NED), is one prominent civil society organization facing these crises and fighting for government accountability and transparency.
"In addition to reconstructing Beirut's damaged buildings, the truth is a cornerstone to 'reconstruct' humans," said LTA Executive Director Julien Courson on the anniversary of the explosions in Transparency Rebuilds Beirut, a documentary that showcases the role of NGOs in restoring trust in the reconstruction process. "People must know why this happened to them. We as an association are following up on the investigation, and especially on the transparency of the investigation."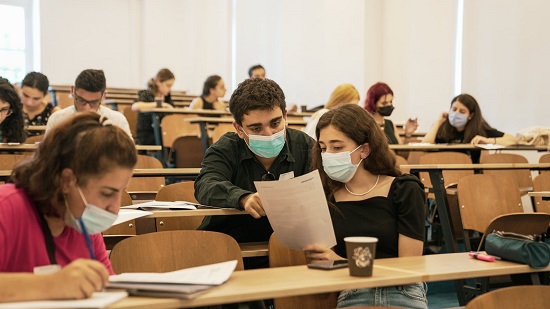 Founded in 1999, the LTA advocates for systemic improvements in transparency across many sectors in Lebanese society, including oil and gas, electricity, defense, health, consumer protection, and customs. LTA has successfully advocated for reforms and contributed to the development of anti-corruption laws, such as the Right to Access Information and the Whistleblowers Protection Law. The organization also monitors parliamentary and municipal elections to highlight the importance of transparency and works to empower youth across the country to advocate for governance issues through reports, educational videos, and trainings. In December, LTA released an open letter calling for the government to commit to transparency at this critical time.
"Continuing corruption can hamper Lebanon's ability to recover from multiple crisis," said Karen Farrell, associate director for the Middle East and North Africa at NED. "Organizations like the Lebanese Transparency Association have worked tirelessly to counter corruption for many years, and today their work is more important than ever."
According to Courson, corruption and a lack of trust in Lebanon's institutions are important context for the tragedy in Beirut and the slow pace of the reconstruction efforts. "Why haven't we started reconstructing after 8 months?" he remarked. "Many causes come to mind, most importantly in our calculations would be the lack of trust in Lebanese institutions. At least a year before August 4, there were countrywide demonstrations to fight corruption, to have a government that can run the country in all transparency and integrity."
In June 2021, LTA gained international recognition when it was selected as one of three civil society representatives on the Independent Oversight Board of the Reform, Recovery and Reconstruction Framework (3RF), a response plan by the European Union, United Nations, and World Bank Group designed to provide humanitarian aid while also improving the country's governance and accountability. Civil society has been included in the 3RF consultative group overseeing the response alongside with the government of Lebanon.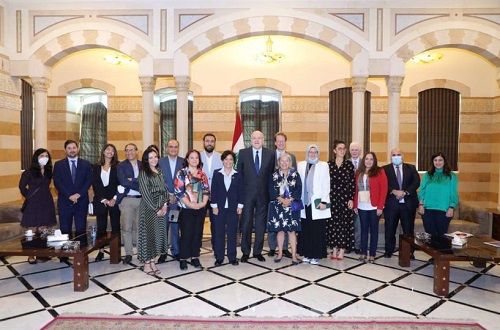 "The 3RF is a golden chance to regain some of the lost trust," said Courson. "Through this 3RF that was set up in a participatory and efficient manner, the international community thus has the chance to make sure that all the financial and in-kind support that will be given will indeed reach their objectives."
At the same time, the organization continues to push for reforms in other areas. In October 2021, after several Lebanese officials were revealed in the Pandora papers to be offshoring wealth, LTA called on the government to audit the persons named, reform the country's tax laws, and create a national anti-corruption commission to investigate corruption-related crimes.
"LTA considers this leak as another reason for the Lebanese government to work on implementing and developing the anti-money laundering and terrorist financing system," said LTA in a statement. "LTA reaffirms the need for the competent authorities within the Lebanese government to audit all the names mentioned in the 'Pandora Papers, especially politically exposed persons, to ensure that there is no crime of corruption or money laundering or terrorism financing, and if any, to take the necessary legal measures."