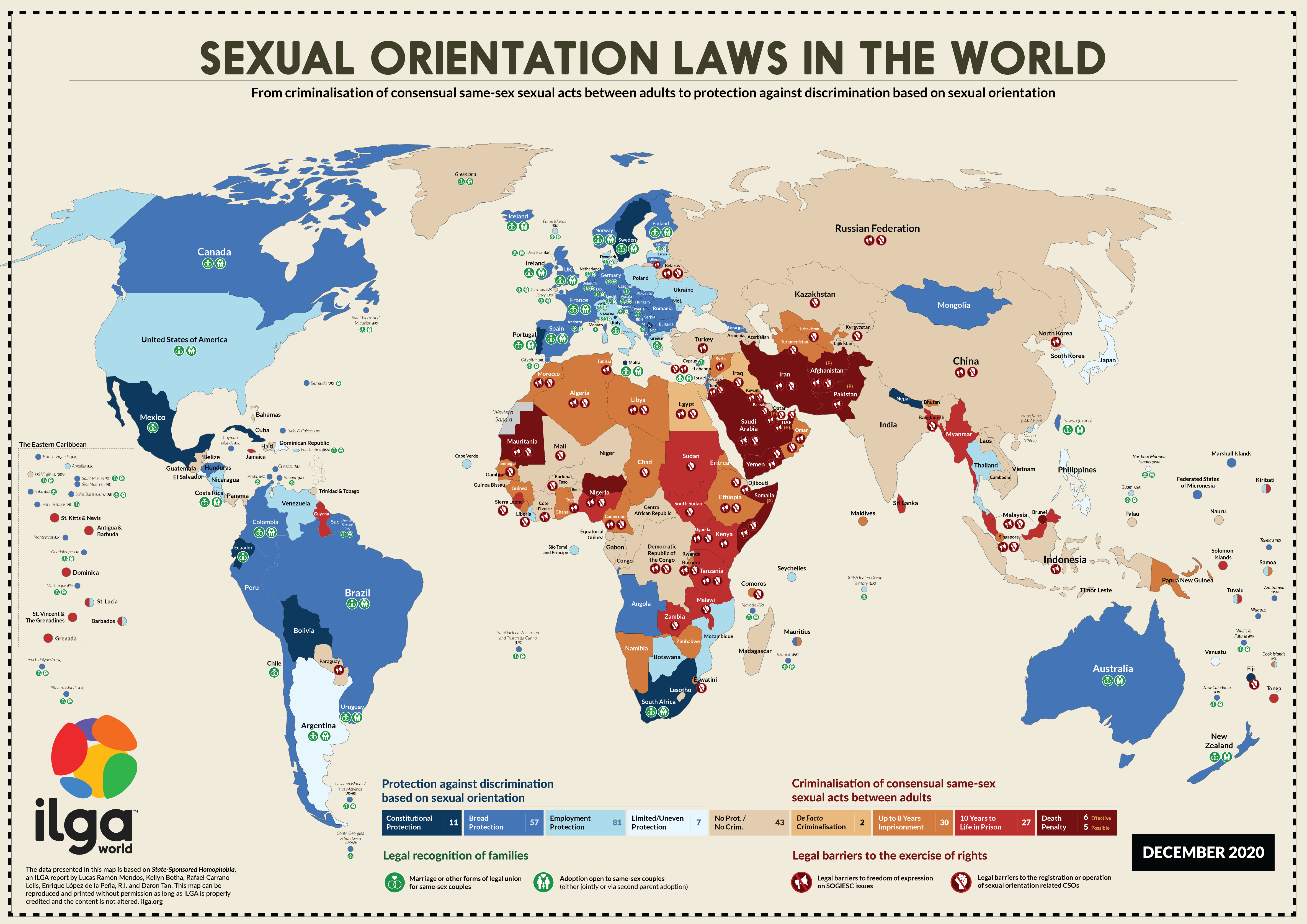 LGBTIQ+ people are routinely denied their rights to freedom, safety, and equality in every region of the world. In Africa, same-sex relations are legal in only 22 of the continent's 54 countries, and punishable by death or lengthy prison terms in some African nations, according to a global review by the International Lesbian, Gay, Bisexual, Trans, and Intersex Association. Often lacking access to justice, these communities face pervasive discrimination, acts of violence that go unpunished, and forced displacement, further exacerbated by the Covid-19 pandemic.
"LGBTIQ+ communities in Africa are often on the frontlines of the struggle for human rights in the region," says Dave Peterson, Senior Director of the Africa program at the National Endowment for Democracy (NED). "As one of the most marginalized groups in many countries, respect for the rights of LGBTIQ+ persons is a key indicator for the overall respect for human rights and democracy in a society. Attitudes towards the rights of LGBTIQ+ persons is gradually shifting throughout the continent, which bodes well for the prospects of greater tolerance and inclusion."
NED is proud to support several grantees who work courageously to defend LGBTIQ+ rights across Africa:
Human Rights Awareness and Promotion Forum (Uganda)
Founded in 2008, Human Rights Awareness and Promotion Forum (HRAPF) advocates for marginalized groups and at-risk populations in Uganda, including LGBTIQ+ people. HRAPF provides free legal aid services, supports strategic litigation cases, documents human rights abuses, and promotes dialogue with the judiciary and Human Rights Commission on the treatment of sexual minorities in the legal system.
Panos Institute Southern Africa (Zambia)
Panos Institute engages with the most vulnerable communities in 12 Southern African countries, with a regional office in Zambia. To strengthen citizen participation in fostering democracy, the organization provides capacity building and outreach support for a consortium of Zambian LGBTIQ+ organizations.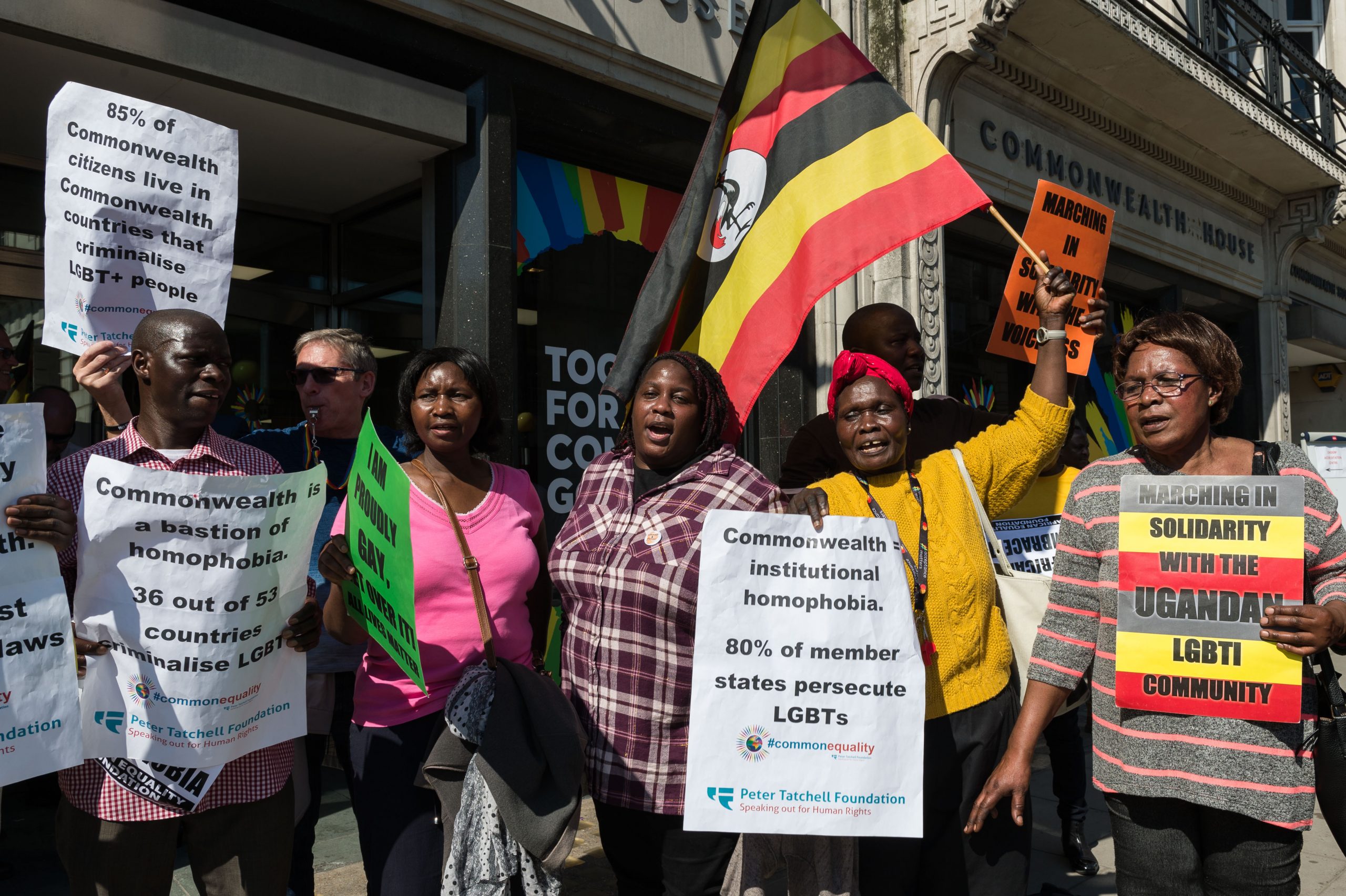 Human Rights First Rwanda Association (Rwanda)
Based in Kigali, the Human Rights First Rwanda Association builds a network of advocates to coordinate messaging, improve national and regional collaboration, support the legal registration of LGBTIQ+ organizations, and to provide training for journalists, civil society organizations, and legal professionals to support sexual minorities in Rwanda. The organization also provides legal aid to individuals facing illegal discrimination.
The Initiative for Equal Rights (Nigeria)
The Initiative for Equal Rights manages a national support hotline, documents and reports on rights violations, and conducts advocacy campaigns for regional human rights bodies, the Nigerian state, and citizens to uphold fundamental human rights of LGBTIQ+ people.
Network of Human Rights Defenders of Central Africa (Regional)
Working across seven countries, the Cameroon-based Network of Human Rights Defenders of Central Africa (REDHAC) connects civil society activists to combat democratic backsliding and to increase international awareness of the human rights conditions in the region. REDHAC continues to provide documentation, support, and advocacy for LGBTIQ+ communities, despite threats and attacks. On March 8, 2020, REDHAC director Maximilienne Ngo Mbe was honored by the US Department of State with its annual International Women of Courage Award.
Investigative Reporters and Editors, Inc. (Regional)
The Investigative Reporters and Editors nonprofit organization works across Africa to strengthen the capacity of civil society and independent media to defend the human rights of sexual and gender minorities in Africa. Training workshops teach civil society organizations to enhance their media engagement strategies and help journalists to improve media coverage of LGBT issues. Participants also contribute to the organization's monitoring platform to track and respond to negative media narratives concerning LGBTIQ+ rights in Africa.