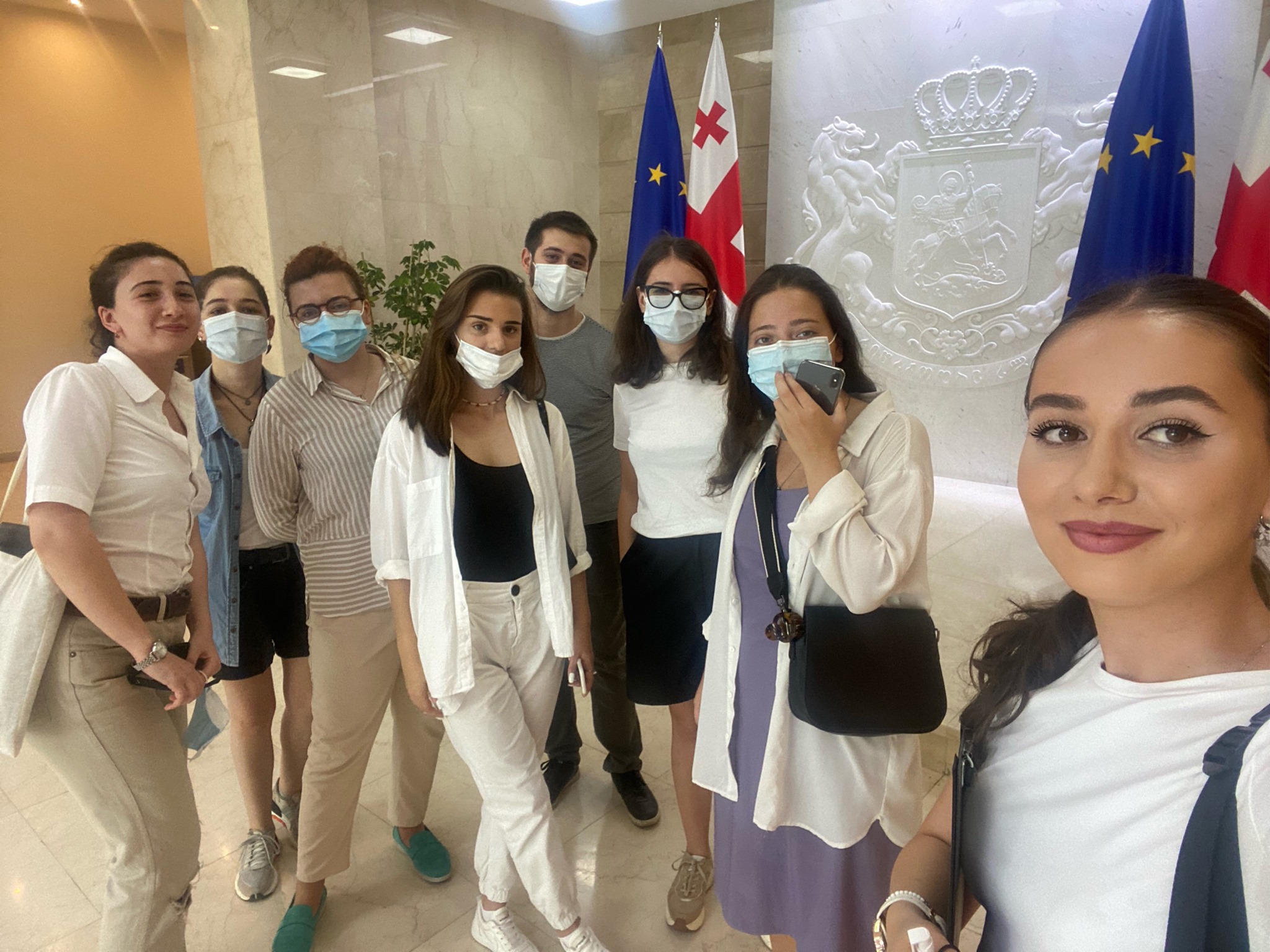 Thirty years after the collapse of the Soviet Union, Georgia's transition remains incomplete. Although there is substantial freedom to organize and participate in politics, many groups such as youth are excluded, marginalized, and apathetic. NED grantees seek to empower youth to become active in their universities, communities, and in political processes. Following escalating crises in Georgian politics—including a disputed 2020 parliamentary election, the opposition boycott of parliament, and a far right violent attack on journalists and activists—the local elections in October 2021 pose opportunities for youth to gain greater representation.
"In Georgia, as in many other countries, there is a great deal of cynicism about electoral and party politics," explains Elspeth Suthers, senior manager for Eurasia and regional expert at the National Endowment for Democracy. "In their separate ways, all of these organizations are working to help youth understand that political parties are—or can be—useful vehicles for bringing together likeminded people to work for a common goal, and that the process of consensus-building and compromise that is a part of democratic governance does not automatically mean selling out one's ideals and values."
NED is proud to support several nongovernmental organizations that advance youth political participation at this critical time in Georgia:
Center for Progress
To promote political engagement among university students, the Center for Progress advocates for reforms to laws controlling university governance and restricting freedom of association on university campuses. Connecting thousands of students and academics across the country, the network drafts proposed policy changes and engages with government officials to safeguard academic freedom.
Georgian Foundation for Strategic and International Studies
To boost youth engagement in local and national politics, the Georgian Foundation for Strategic and International Studies offers seminars and training for young political party staffers and representatives of youth movements in Tbilisi, in addition to activists, civil society organizations, and media from across the country. The discussions led by experts on key foreign and domestic policy issues help to develop policy analysis, advocacy, and negotiation skills.
Independent Journalists House
In the Adjara Autonomous Republic of Georgia, the Independent Journalists House holds a series of expert-led discussions on current topics in Georgian politics, available for wide dissemination online in video and print formats, and organizes a special series on democratic values in rural public schools. The organization works with youth volunteers to produce video programs, including news items, talk shows, and analysis about local issues in Adjara.
Shame Movement
To increase youth involvement in local governance in Georgia, particularly in advance of the 2021 municipal elections, the Shame Movement combats youth political disengagement and promotes voter turnout through a series of public discussions and a "get out the vote" campaign. The organization encourages youth activism in local communities throughout the region and drafts policy recommendations for local self-governance reform.
American-Georgian Initiative for Liberal Education
To develop the political and civic consciousness of Georgian youth, the American Georgian Initiative for Liberal Education conducts public events with university students in Tbilisi and four regional cities on democracy-related topics, as well as workshops for young activists during the 2020 elections. Their regional offices help to monitor elections and to encourage local young people to volunteer with campaigns. [Watch Reagan-Fascell Democracy Fellow Vera Gogokhia on youth, political parties, and elections in Georgia.]
Europe-Georgia Institute
The Europe-Georgia Institute creates a platform to give visibility to new and young politicians who defend democratic values ahead of the 2021 Georgian local elections. The organization also works with youth wings of established political parties to strengthen youth participation in political processes.
International Republican Institute
To increase youth political engagement through local, democratic political processes and institutions, the International Republican Institute, one of NED's four core institutes, works with emerging young voices from the civil and political spheres of Georgia through the Youth Leadership, Education, Application and Delivery (Y-LEAD). Y- LEAD Georgia alumni also developed a voter education campaign and organized an Ideathon to address local issues.