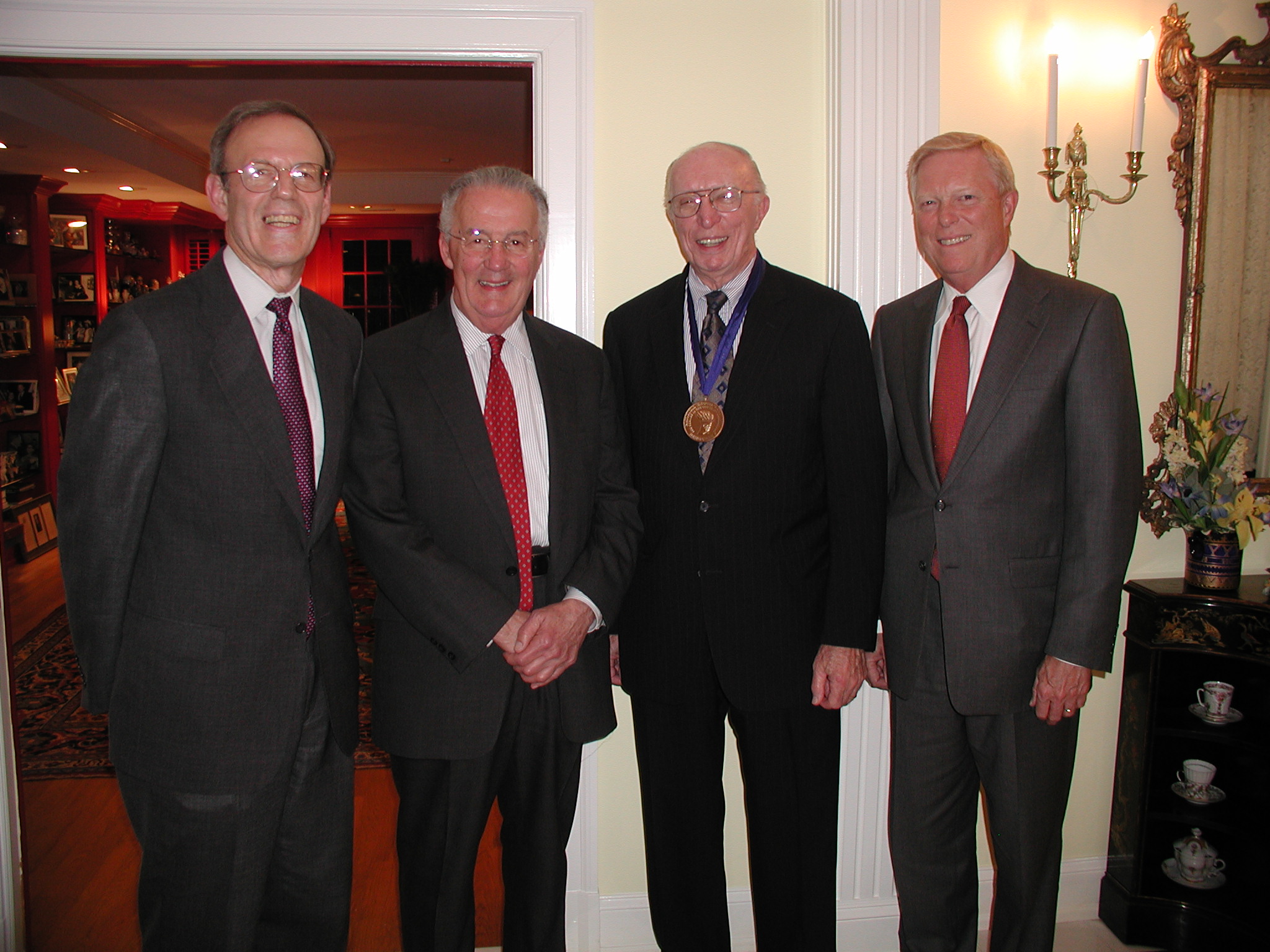 Democracy lost a great champion with the death of Thomas Donahue. The staff and Board of Directors of the National Endowment for Democracy (NED) join Donahue's family and friends in mourning his loss and remembering his remarkable life as a labor leader and former NED Board Vice Chair.
"We join our brothers and sisters in the labor movement, the NED and Solidarity Center families, and his family and friends, in mourning and celebrating Tom Donahue," said Damon Wilson, NED president and chief executive officer. "We honor his principled commitment to inclusive democracy and justice around the world."
Donahue, who served as the Secretary General and President of the AFL-CIO, played an important role in the founding of the National Endowment for Democracy. Working closely with AFL-CIO President Lane Kirkland, Donahue supported NED's early efforts to provide financial and moral support for the right to organize abroad. Most notably, he worked to support the Polish trade union movement Solidarity through the Free Trade Union institute, a NED core institute now known as the Solidarity Center. Donahue joined the NED Board of Directors in 1997 and was elected as the vice chairman in 2002. He also chaired the Endowment's Budget and Audit Committee.
In 2006, NED honored Donahue with the presentation of the Democracy Service Medal, which recognizes individuals who have demonstrated their personal commitment and dedication to the advancement of freedom, human rights, and democracy.
"Tom Donahue was a valued member of NED's Board of Directors for nearly a decade," said Kenneth Wollack, NED Board chairman. "He was deeply committed to workers' rights at home and abroad, and he was a passionate advocate for those struggling against tremendous odds to advance and defend freedom and democracy in every region of the world. Most important, Tom was known by friends and colleagues for his integrity, decency, and empathy. We will always honor his legacy."