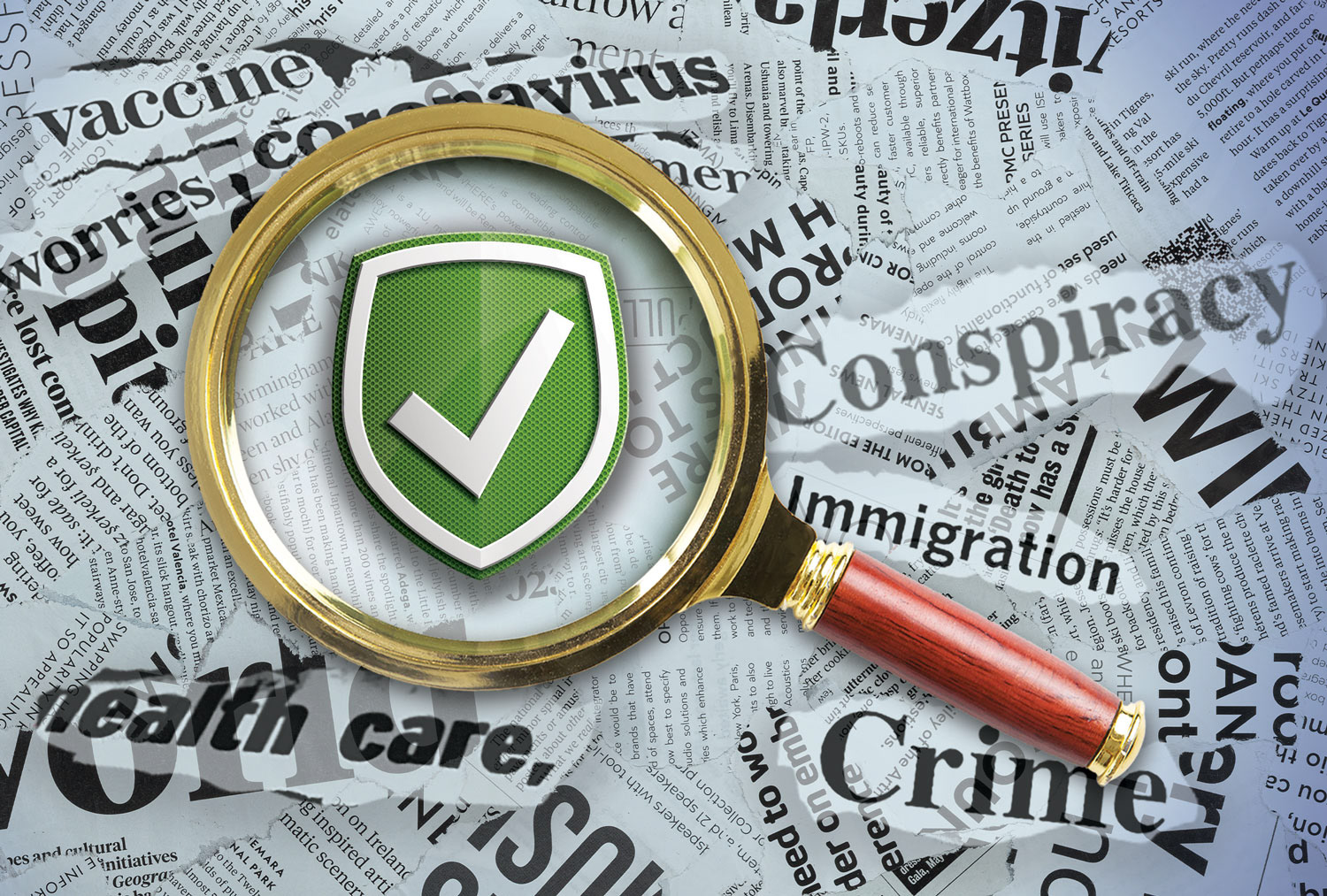 Washington, D.C. — The proliferation of false information online is making it increasingly difficult to attract public attention to high-quality, independent journalism in the digital era. A new report released by the Center for International Media Assistance (CIMA) at the National Endowment for Democracy explores how digital news trust initiatives, which are online standards and journalistic indicators that aim to identify trustworthy news outlets and content, can restore public trust and improve the financial viability of independent journalism.
Digital Trust Initiatives: Seeking to Reward Journalistic Ethics Online, by Eleonora Mazzoli, researcher at the London School of Economics and Political Science, analyzes how digital trust initiatives aim to empower audiences, improve journalistic practices, and drive traffic and revenues to high-quality news.
The report highlights three initiatives—The Trust Project, NewsGuard, and the Journalism Trust Initiative (JTI)—that help audiences navigate the online news environment by evaluating and labeling news outlets using internationally accepted criteria for identifying quality journalism. Additionally, these approaches aim to improve revenue generation for trustworthy news organizations by promoting their content to audiences and advertisers and boosting their visibility on tech platforms.
"Bolstering independent journalism in the digital age isn't easy. It requires working with a diverse set of stakeholders, including readers, journalists, news organizations, platforms, and advertisers," said Daniel O'Maley, senior digital governance specialist at CIMA. "Yet, the potential payback of digital trust initiatives is immense, and could lead to a healthier and more sustainable online news ecosystem."
Despite their promise, these initiatives are largely untested in emerging democracies and developing economies and will likely face challenges in extending their reach and influence. By investigating the methodologies and potential impacts of digital trust initiatives, Mazzoli provides recommendations for scaling up the application of these approaches.
Read more on CIMA's website.
ABOUT THE CENTER FOR INTERNATIONAL MEDIA ASSISTANCE
The Center for International Media Assistance (CIMA) at the National Endowment for Democracy works to strengthen support for independent media development throughout the world. The center conducts analysis, builds networks, and publishes action-oriented research reports that aim to bolster the effectiveness of media assistance and highlight the indispensable role independent media play in the creation and development of sustainable democracies.
ABOUT THE NATIONAL ENDOWMENT FOR DEMOCRACY
The National Endowment for Democracy (NED) is an independent, nonprofit, grant-making foundation dedicated to the development and strengthening of democratic institutions around the world. With an annual appropriation from Congress, NED funds more than 2,000 grants in 100 countries. NED's grants program is augmented by the International Forum for Democratic Studies; the World Movement for Democracy; and the Center for International Media Assistance.
MEDIA CONTACTS
Christine Bednarz, Director of Communications; christineb@ned.org; +1-202-200-6872