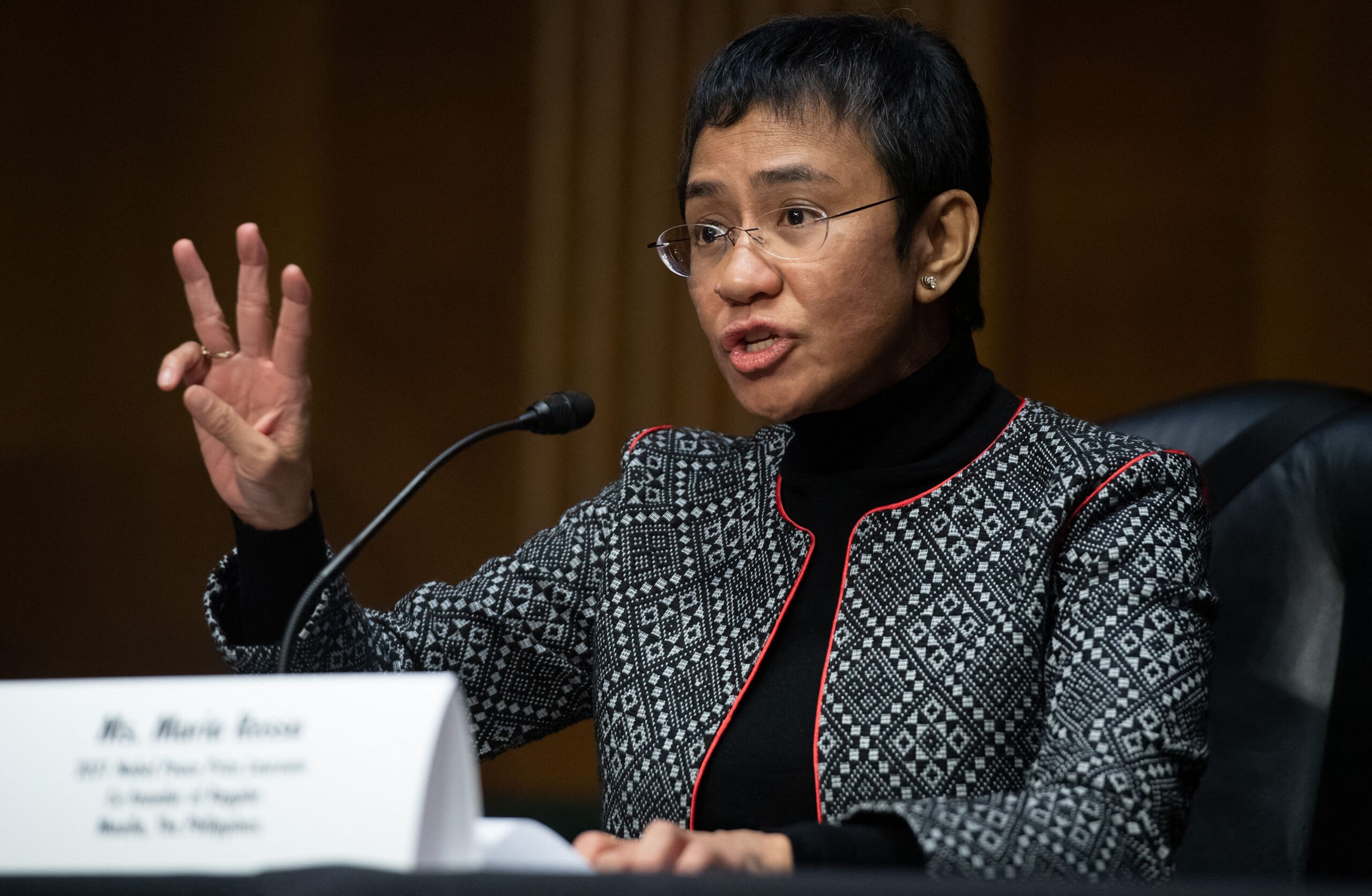 The World Movement for Democracy at the National Endowment for Democracy (NED) has named Maria Ressa—co-founder and CEO of Rappler and 2021 Nobel Peace Prize winner—as new chairperson of its Steering Committee. Leading the fight for media freedom in the Philippines, Rappler digital news organization has received international acclaim for hard-hitting investigative journalism on corruption, disinformation, and the rise of authoritarianism. As Chair, Ressa will lead the World Movement's Steering Committee, which advises and connects a global network of civil society activists, scholars, parliamentarians, thought leaders, journalists, and funders committed to strengthening democracy.
Upon joining the World Movement for Democracy, Ressa asked the growing community to take "radical action to make technology work for humanity, and to build a global public square that protects facts and promotes human rights above power and profits." At the World Movement's upcoming Global Assembly, she will discuss how to win the battle for facts and to meet this moment for democracy and human rights around the world. (Read about the Global Assembly here.)
"Maria Ressa is a brilliant, innovative force of nature who will help mobilize the World Movement for Democracy to go on offense in support of democracy around the world," says NED President and CEO Damon Wilson. "Maria is at the forefront of countering 21st century challenges to democracy, especially autocrats' repression turbo-charged by technology. Maria will bring energy and insights to the World Movement's support for those on the frontlines defending democratic values in the face of growing authoritarianism and polarization."
In addition to the Nobel Prize, Maria Ressa has received numerous awards and recognition for her work, including being named Time's 2018 Person of the Year and listed among its 100 Most Influential People of 2019. Maria Ressa succeeds Jose Ramos-Horta of Timor-Leste, who stepped down as Chair of the World Movement for Democracy earlier this year to run for presidential election, which he won in a landslide victory.
About the World Movement for Democracy
The World Movement for Democracy, launched in 1999, is a global network of democrats who cooperate in the promotion of democracy. The Washington, DC-based National Endowment for Democracy serves as the World Movement Secretariat. For more information, please visit the World Movement for Democracy's website and connect on Facebook, Twitter, and Instagram.