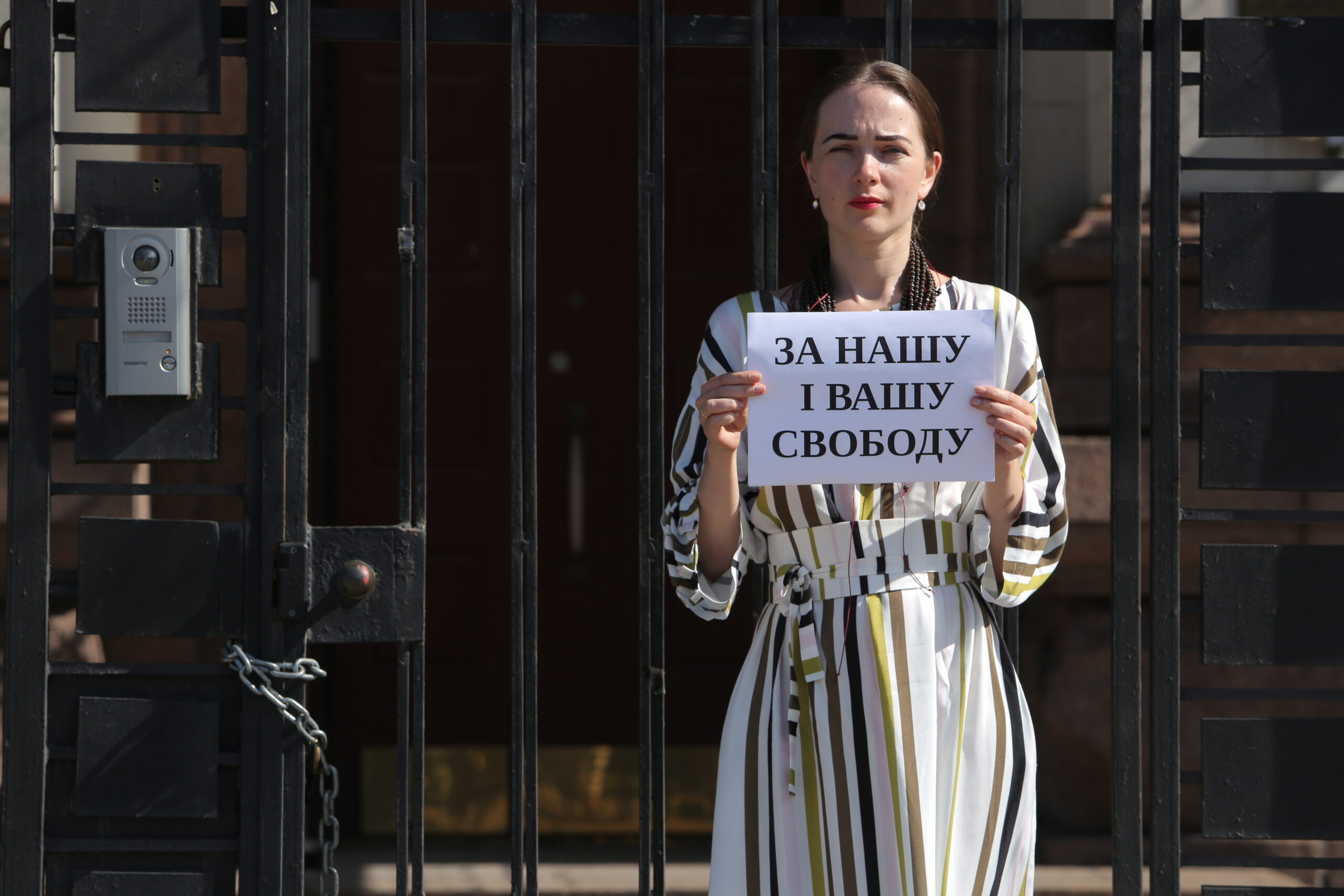 Human rights defender Oleksandra Matviychuk shares the struggle on the frontline of democracy.
After eight years of increasing aggression, Russia launched a full-scale military offensive against Ukraine on February 24, 2022. Despite the fear and uncertainty, courageous human rights defenders continue to fight for a democratic Ukraine aligned with Europe.
Oleksandra Matviychuk leads the Center for Civil Liberties, a National Endowment for Democracy (NED) grantee and one of Ukraine's preeminent human rights organizations. A member of the Advisory Board on Human Rights of the Office of the Ombudsman of Ukraine and author of numerous publications on the political persecution of activists, Matviychuk coordinates the Euromaidan SOS civic initiative—created in the wake of the demonstrations which ousted Russian-backed President Victor Yanukovych from power in February 2014 and underscored Ukraine's desire to determine its own democratic future.
On February 22, 2022, only two days before Russia unleashed the biggest attack on a European state since World War II, prompting tens of thousands of people to flee their homes, Matviychuk spoke with NED about the determination and resilience of Ukrainian activists. She remains on the forefront of advocacy, representing a strong voice of Ukrainian civil society to the international community to stop Russia's brutal attacks.
Read a message from human rights defender Oleksandra Matviychuk on the importance of women fighting for democracy in Ukraine:
"Among the civil society of Ukraine, there are a lot of brave women who take responsibilities on their own shoulders. We are ready to fight for our country, for freedom and human dignity. And in this fight, in this battle, we will fight for the values of the free world.
We really hope that women in other Western countries and the world itself will not stay only as observers in this situation.
We not only have to have a plan on how we will help victims of armed conflict, but we have to elaborate plans and ambitions to stop this war in our region. Because if we do not do it, we will have hundreds and hundreds of fires, which will emerge every day. We have to elaborate a complex strategy towards Russia, which helps us as a country who believes in freedom, democracy, and the rule of law to repair this wrong wiring in our region."
~ Oleksandra Matviychuk, head of the Center for Civil Liberties in Ukraine