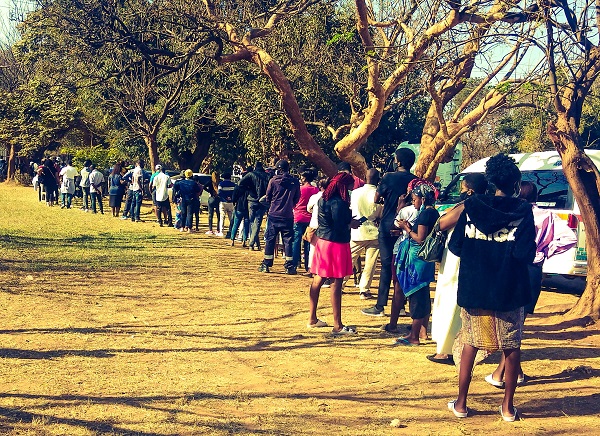 Zambians went to the polls on August 12 and elected opposition candidate Hakainde Hichilema over the incumbent president Edgar Lungu. Over 70 percent of voters turned out, including a large number of young Zambians. Before the election, many observers in Zambia and around the world feared that government actions would lead to a rigged vote, or that a closely contested vote would lead to violence. However, the election was relatively peaceful, due in part to the relentless work of Zambian civil society organizations, including several partners of the National Endowment for Democracy.
"I'm wearing the Zambian colors today because I'm extremely proud of our country," said Linda Kasonde, executive director of NED grantee Chapter One Foundation on a livestream with fellow grantee Bloggers of Zambia. "I think we've shown ourselves to be resilient and we've come out in numbers to vote in this election and have our voices heard. I'm particularly thankful to the youth for coming out and voting in numbers. This is the Zambia I love, this is the Zambia I know, and this is the Zambia we must be proud of."
Several NED partners in Zambia worked to combat the government's repressive tactics, inform voters, and get out the vote. In the days before the election, the government deployed the military in a move that opponents said was to intimidate voters and restricted independent media. The government was also criticized for a rushed voter registration process that favored voters in ruling party strongholds and unevenly enforcing a ban on political gatherings.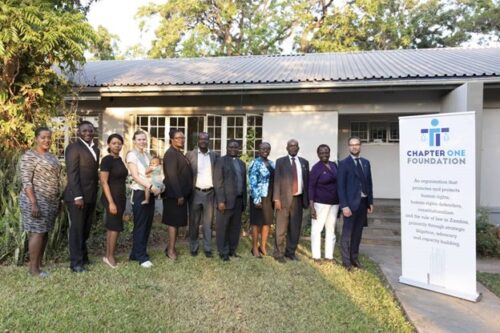 "This is Zambia's third transition of power since the introduction of multiparty elections in 1991, which is rare in the region," said Natalie Kay, Senior Program Officer for Africa at the National Endowment for Democracy. "In recent years, the ruling party became increasingly authoritarian, repressing free speech, jailing opposing politicians, and concentrating power. There's now hope that a continued peaceful transition will set a strong example and put Zambia back on track to be a model for functioning multiparty democracy in the region."
One civil society group on the forefront was the Chapter One Foundation, an organization dedicated to promoting and protecting human rights and the rule of law in Zambia. In the months before the election, Chapter One Foundation and other civil society groups held dialogues, trained election observers, and mobilized citizens to protest and defeat constitutional amendments, including the controversial Bill 10 that would have handed the president additional powers to manipulate the election.
On election day, Chapter One Foundation also won a huge victory in court. After government regulators shut down mobile internet access and social media platforms including WhatsApp, Facebook, and Instagram, the foundation was quick to file a legal complaint. As a result, Zambia's High Court overturned the government's decision and restored internet access.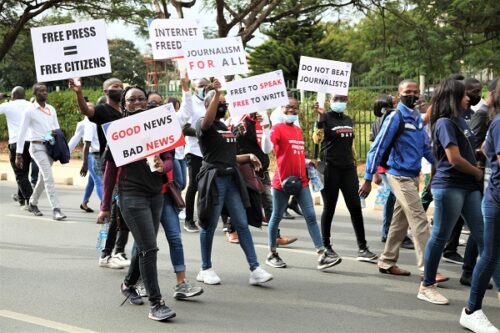 Another NED grantee, Bloggers of Zambia, focused on mobilizing the youth vote and educating journalists and citizens about new cyber security laws that restrict online freedom of expression. They also spearheaded online social campaigns, produced podcasts on misinformation, and hosted Talk Back livestreams though their #OpenParlyZED platform to engage youth around the election.
Going forward, NED's partners plan to build on their momentum to continue pushing for reopening civic space and strengthening protections for freedoms of expression, assembly, and independent media that eroded in recent years. They will also work to hold President Hichilema to his promises to restore Zambia's commitment to democracy, take on corruption, and improve the economy for all Zambians.
"We have this narrative of 'one nation, one Zambia', but we have seen that deteriorate under President Lungu," Kasonde said. "He has been a divisive figure, he entrenched divisions along political lines and tribal lines and human rights. So now we have to heal those divisions and we need a government that will respect the rights of its citizens and be more accountable."