Rodger Potocki, NED Senior Director (Europe)
"If the culture survives, then so too does the nation," is the motto of Prague's Kampa Museum, where the exhibition "Archive of Freedom," opened on September 20, 2011. The exhibit, which runs through Nov. 6, 2011, celebrates the 25th anniversary of legendary NED grantee Czechoslovak Documentation Center, "one of the most important exile institutions of the second half of the 20th century."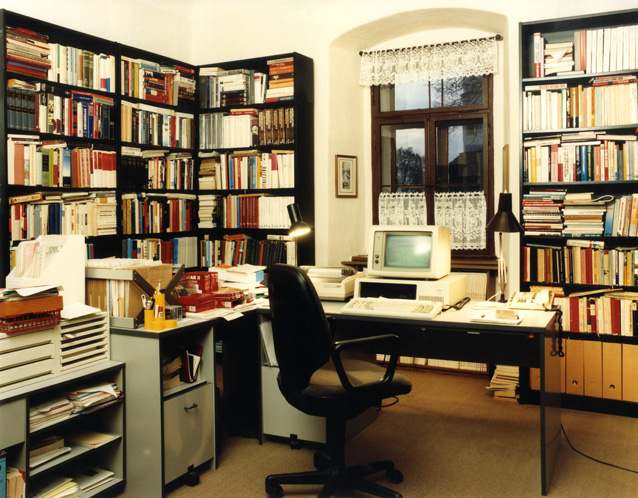 During the Cold War, the Czechoslovak Documentation Center (then based in West Germany) was a vital link between dissidents in Czechoslovakia and the outside world. Today, the Center is a valuable archive of the samizdat ("self-published," or underground) and other writings of Charter 77 dissidents and other Czech and Slovak democrats and thinkers.
The Center was the dream of Vilém Precan, a historian who was dismissed from his job at the Academy of Sciences in Prague and forced to emigrate after publishing the famous "Black Book," which documented the brutal Soviet invasion of Czechoslovakia that ended the 1968 Prague Spring.
Precan declared that "without NED, it would not have been possible for us to succeed."
After relocating to West Germany, Precan began receiving, publicizing, and circulating dissident writings. Some of these writings (the samizdat) were copied and circulated in carbon copies, others are suffering the effects of old age; fearing that the fragile documents would be lost, Precan decided to forsake his own historical research and establish an archive which would preserve the samizdat, provide moral and material support to dissident scholars, and disseminate information about the dire conditions inside Czechoslovakia. Founded in 1986, the Center received its first grant from NED, which allowed it to commission and collect independent political, human rights, literary and other scholarly publications.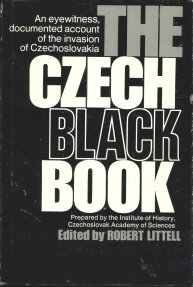 In a letter of support to NED, Vaclav Havel spoke of the need to assure "continuous and systematic contact between independent culture at home and exile institutions, as well as the world at large." The Center was housed at the Scheinfeld Castle of Karel Schwarzenberg, who today serves as the Foreign Minister of the Czech Republic.
With the assistance of six NED grants, the Center systematically collected and preserved thousands of documents, books and other materials produced underground by civil society in communist Czechoslovakia. It amassed the largest and richest archive of samizdat materials, and was able to disseminate materials to Western human rights organizations, governments, universities, diaspora groups and media outlets.
And as an integral part of the life of Czechoslovak exiles, the Center provided comprehensive assistance to dissidents inside the country. It also produced and "exported" its own publications, including books by Havel, Patocka and other free thinkers. Precan joked that, like his grandfather, he had become a postman, and described his job as being "chauffeur, wrapper of parcels, secretary, clerk, proof-reader, librarian, archivist and researcher."
The Center worked closely with other NED grantees, helping democrats in Czechoslovakia, such as the Charter 77 Foundation and the Jan Hus Educational Foundation.
After the 1989 "Velvet Revolution" and democratic transformations in the Czech Republic and Slovakia, the Documentation Center's holdings were relocated to Prague and became a part of the Czech National Museum. Today they are used by students and scholars researching and writing on the history of the struggle for political and intellectual freedom during Czechoslovakia's communist era.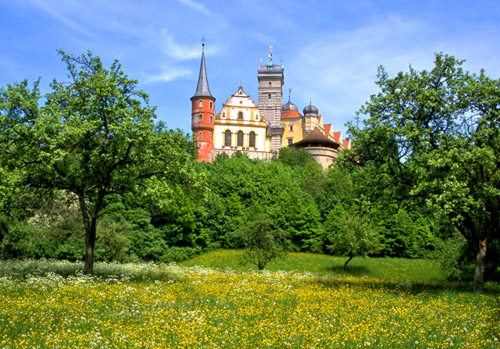 Precan returned to his homeland in 1990 and was appointed director of the newly-created Institute of National History. Still spry at 81, he continues to oversee the Documentation Center, which is now based in Oettingen Palace in Prague's Lesser Quarter. Today, Precan's goal is to digitalize all of the Center's samizdat holdings and make them available to the world via the internet. He also continues to produce history. Precan's forthcoming book is a collection of his correspondence with Vaclav Havel. For his contributions to the development of democracy and human rights, Precan was awarded the Order of T.G. Masaryk by President Havel in 1998.
The "Archive of Freedom" exhibition was opened by the well-known Charter 77 activist and former Prime Minister Petr Pithart, and attended by some 40 former dissidents, academics and cultural figures. As with any good history, the exhibition draws on primary sources to trace the history of this remarkable organization, including original NED correspondence and documents. Approximately a dozen panels replete with letters, photos, secret police reports, samizdat periodicals and testimonials tell the story of Precan's path "from persecution to creation" and the Center's development from one-man outfit to NGO. Precan declared that "without NED, it would not have been possible for us to succeed." The fulfillment of his vision is but one example that individuals can make a difference and do matter in history.