On April 28, 2011, the National Endowment for Democracy partnered with the Americas Program of the Center for Strategic and International Studies (CSIS) organized a one-day conference on Options for a New Haiti. Panelists discussed the recent elections, developments in the donor community, and the role of the private sector in rebuilding Haiti. Abdonel Doudou, founder of the NED grantee Jurimédia, addressed the challenges the new Administration faces.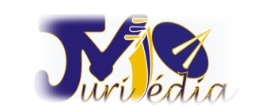 Mr. Abdonel Doudou is a jurist and community organizer with more than ten years of experience in development and human rights programs. He has coordinated field activities throughout Haiti on matters regarding community development and human rights, and has been involved particularly in child rights advocacy, HIV/AIDS prevention, advocacy on migration issues and anti-trafficking in persons programs with several international NGOs. In 2001, he founded a local civic organization, Jurimédia, now a NED grantee. The PowerPoint presentation he gave at the conference is available here.
Video from the conference is available at the CSIS website. :: more
Watch this Democracy Story about NED grantee Fondation Espoir in Port-au-Prince. :: more
Read more about NED grantees in Haiti. :: more
Agenda
8:30-9:00 a.m. – Registration and Continental Breakfast
9:00-9:30 a.m. – Opening Remarks: Moving Haiti Forward in 2011
The Honorable Cheryl Mills, the Counselor to the Secretary of State introduced by CSIS Senior Adviser the Honorable Thomas F. McLarty III
9:30-10:45 a.m. – Session I – Governance: Sharing Power and Building Trust
Ambassador Albert Ramdin, Assistant Secretary General, Organization of American States
Abdonel Doudou, Jurimedia
Kesner Pharel, Haitian Economist and Political Analyst
11:00-12:15 p.m. – Session II – The Donor Community: Balancing Capacity and Needs
Nancy Dorsinville, Office of the Special Envoy, United Nations
Counselor Philip Fox-Drummond Gough, Embassy of Brazil
Representative of the Government of France
12:30-1:30 p.m. – Luncheon keynote: Can the Private Sector Rebuild Haiti?
Ms. Julie T. Katzman, Executive Vice President, Inter-American Development Bank and Manager of the Multilateral Investment Fund
1:30-2:15 p.m. – Session III – Building Back Better: Innovation and New Infrastructure
Carolyn McClelland, U.S. Department of State, Overseas Buildings Operations
Dan O'Neil, Haiti Building Project, Pan American Development Foundation
Lisa McFadin and Bobbi Dunphy, Lifegivingforce
2:30-3:15 p.m. – Session IV – Private Investment and the Haitian Economy
Brad Horwitz, COMCEL
Michael Ronan, Royal Caribbean
Garrett Johnson/Carl Meacham, Senate Foreign Relations Committee – Enterprise Fund for Haiti
3:15-3:30 p.m. – Closing Remarks and Thank You