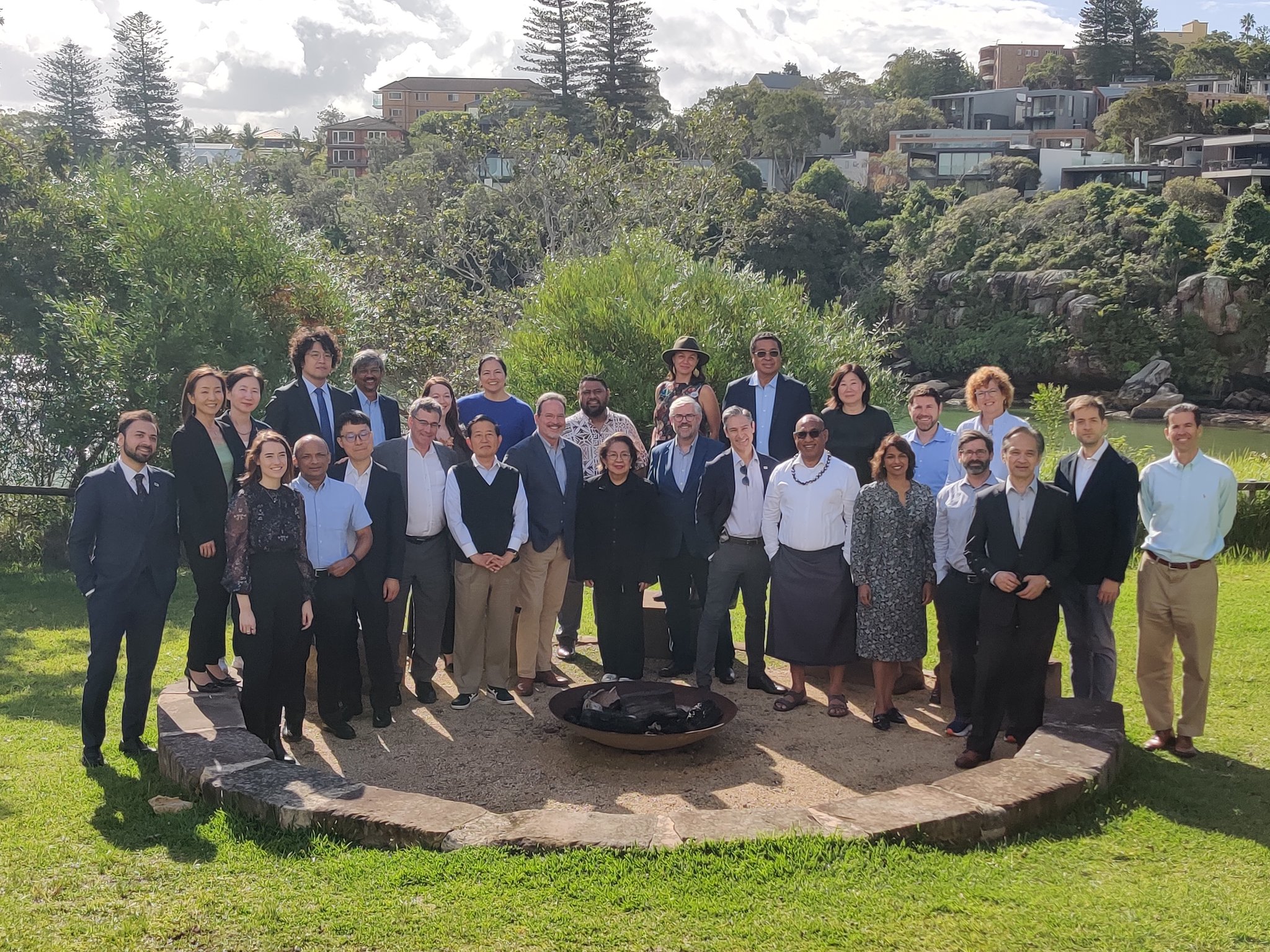 The National Endowment for Democracy (NED), in partnership with the United States Studies Centre (USSC) at the University of Sydney, is convening the third Sunnylands Initiative from April 2–4 in Sydney.
A milestone summit for policymakers and experts across the Indo-Pacific, the Sunnylands Initiative brings together democracy leaders from across the region to discuss challenges, identify opportunities, and propose concrete actions for advancing democratic norms and governance.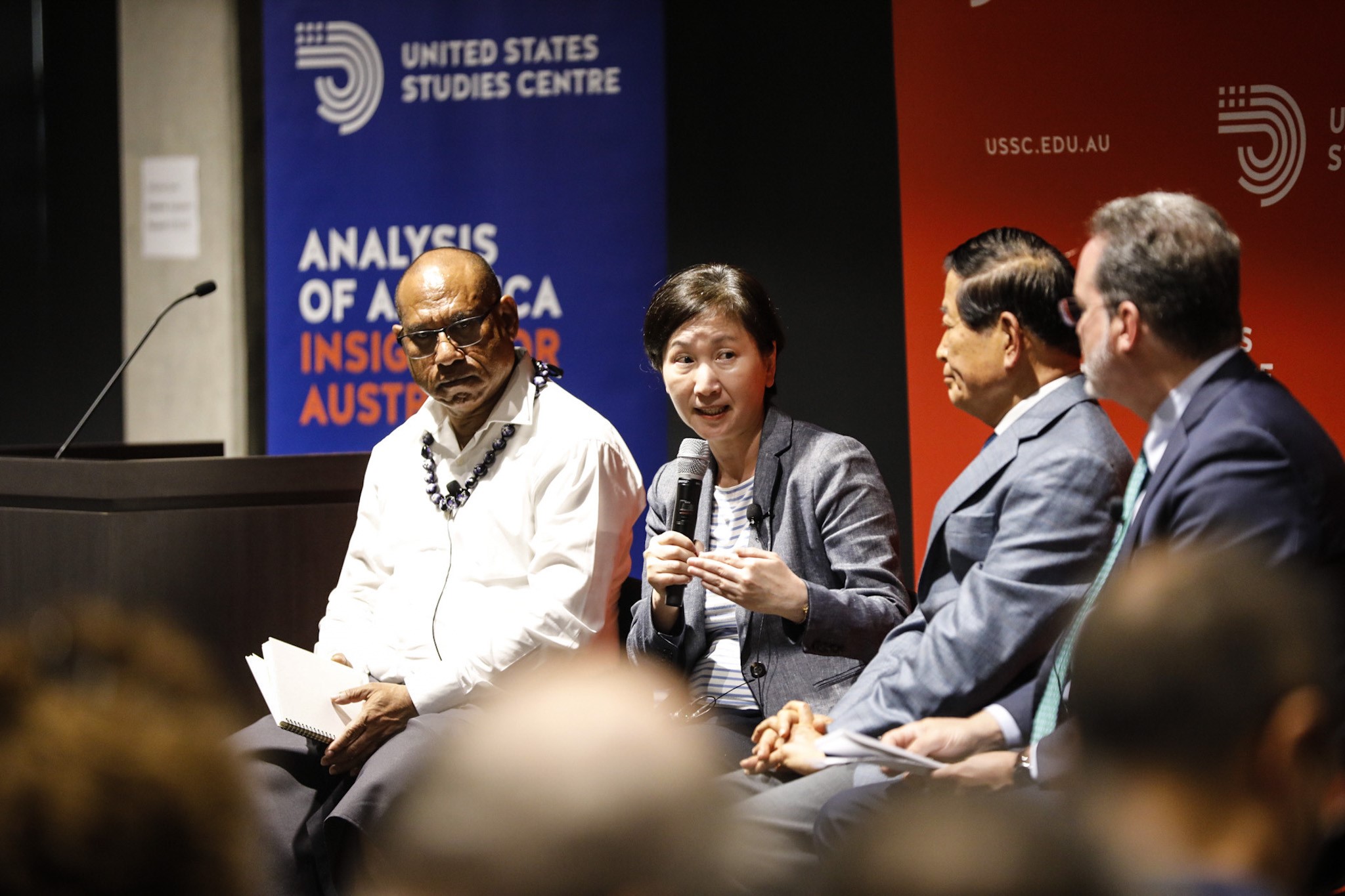 To mark the event, USSC will host a public forum on April 4, with high-profile speakers that include Professor Sean Turnell. Professor Turnell was detained and imprisoned by the Myanmar military junta for nearly two years after serving as an economic advisor to former State Counsellor of Myanmar Aung San Suu Kyi. The forum will also feature a panel discussion with Sunnylands Initiative participants, moderated by USSC CEO Dr. Michael Green, including Ambassador Yukio Takasu, chair of Future of Democracy Study Project and Former Permanent Representative of Japan to the United Nations; Dr. Sook Jong Lee of Sungkyunkwan University; and Dr. Henry Ivarature of Australian National University
Established in 2020 at the Annenberg Foundation Trust at Sunnylands in California, and reconvening in 2022 in Odawara, Japan, the experts and democratic leaders from across the Indo-Pacific will again draft and sign a Joint Statement that provides a vision and action plan for cross-border cooperation on advancing strategies for human rights and democratic unity in the region.
This year's gathering of 25 preeminent leaders from India, Indonesia, Japan, Malaysia, Papua New Guinea, the Philippines, Samoa, Taiwan, Timor-Leste, the United States and Australia for the Sunnylands Initiative, will involve a particular focus on the Pacific Islands.
"The United States and Australia, both on their own and as allies, are indispensable bedrocks for supporting democratic governance with partners and allies in the region," said Dr. Green, "But we cannot do it alone. We need to respectfully listen to neighbors in our region, engage in dialogue, and work together to find solutions to the challenges we face."
NED President and CEO Damon Wilson emphasized the valuable opportunity to connect experts and develop concrete action-items for issues facing democracies.
"The protection of democratic norms and universal values provides a foundation for the security of all Indo-Pacific nations," Wilson said. "Dialogue between our nations' independent civil societies on equal footing is a key step in establishing where the challenges and opportunities for partnership lie, making this third Sunnylands Initiative meeting a catalyst for action and democratic partnership in the region."
Following the Sunnylands Summit in Sydney, the event participants published the 2023 Sunnylands Joint Statement and will publish a report that summarizes the findings with deeper analysis.