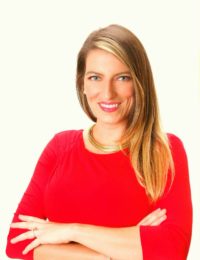 Daniella Foster
Daniella Foster is the Senior Director of Global Corporate Responsibility at Hilton. Ms. Foster previously led Global Corporate Affairs & Science Communications for Mars Symbioscience, the in-house innovation incubator of Mars, Incorporated. Prior to joining Mars, she served as the Director of Public-Private Partnerships at the U.S. Department of State, where she led the establishment of partnerships to commit skills and capital for social impact projects in 165 countries.
During her tenure at the State Department, Daniella served as Chief of Staff to the Secretary of State's Senior Advisor, where she managed a global team and implemented policy initiatives and partnerships designed to strengthen emerging democracies. Ms. Foster spearheaded a variety of Presidential initiatives, including global partnerships to grow small and medium businesses, connect entrepreneurs from around the world, develop youth job skills via mobile technology and accelerate innovation through crowdfunding. A respected authority on strategic partnerships, she has worked on six continents, tripling growth in agreements with multinational companies and NGOs, and was named a top foreign policy leader and featured in Washington Life Magazine as one of Washington's most influential leaders.
Daniella also co-founded the Emergent Leaders Network, a non-profit that provides microscholarships and mentoring to community college students. She holds an M.A. in Social and Public Policy from Georgetown University and a B.A. in Intercultural Communications and Business from Pepperdine University.
1201 Pennsylvania Ave, NW, Suite 1100, Washington, DC 20004