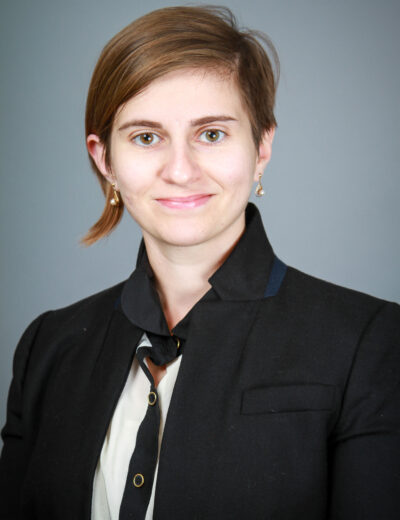 Caroline Anne Sapp
PENN KEMBLE DEMOCRACY FORUM FELLOWS
Caroline Anne Sapp is a research analyst at the US Department of Treasury's Office of Foreign Assets Control (OFAC). As a member of the OFAC team, Ms. Sapp assists applicants around the world with investigating funds that were blocked due to a sanctions nexus. Ms. Sapp investigates and reports on several program portfolios, including Cuba, Ukraine, and Burma.
Before Ms. Sapp arrived at OFAC, she was an international relations specialist at the Defense Threat Reduction Agency's (DTRA) Strategic Planning and Policy Integration Office. Ms. Sapp authored numerous documents for DTRA, including a Memorandum of Understanding between DTRA and the Centers for Disease Control (CDC), focused on leveraging the two agencies capacities to fight Global Health Threats. Ms. Sapp assisted in drafting and executing 12 country plans for work in Africa and Southeast Asia with the CDC in support of the White House's Global Health Security Agenda. Her Team's work earned the CDC Director's Global Health's Partnership Award for significant leadership in enhancing interagency cooperation between DTRA and CDC.
Ms. Sapp started her career as a contractor with the Navy's Treaty Implementation Program, where she was responsible for reviewing acquisition documents for compliance with international arms control agreements and treaties, working with legal and subject matter experts to ensure quality analysis.
In addition to her federal government experience, Ms. Sapp has a growing portfolio of non-profit work. Ms. Sapp has worked with DC Greens to help increase access to fresh fruits and vegetables in her neighborhood of Columbia Heights. She also has worked with the "WE CAN!" program at the DC Unity Health Clinic. In recognition of her volunteer work, Ms. Sapp was nominated for Capitol Cause's "Changemaker of the Year" Award in 2013.
Ms. Sapp's dedication to the promotion of democracy, public service, and community development, both domestic and international, is rooted in her experience growing up in Dhahran, Saudi Arabia. Ms. Sapp is continually searching for opportunities to help improve communities and build better relationships between people and their governments.
1201 Pennsylvania Ave, NW, Suite 1100, Washington, DC 20004