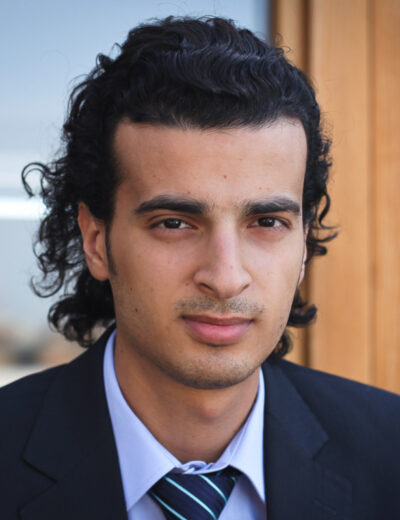 Maikel Nabil
PENN KEMBLE DEMOCRACY FORUM FELLOWS
Maikel Nabil is a 29-year old peace activist from Egypt. He has been nominated for the Nobel Peace Prize and for the Reporters Without Borders Netizen Prize. He received the First Freedom Award in 2011 from the International Federation of Liberal Youth, and was named one of the best Egyptian bloggers by The Daily Beast in January 2013. He has given over one hundred speeches in Egypt, Israel, the United States, and Europe on topics related to the Middle East, democracy, peace, and human rights. He recently moved to the United States, where he continues his advocacy in these areas.
In 2009, Maikel founded "No to Compulsory Military Service Movement (NoMilService)" as the first grassroots peace organization in Egypt. In 2010, he became the first conscientious objector in Egypt after refusing to serve in the armed forces. NoMilService remains active in Egypt, and continues to promote peace and reconciliation in the Middle East. In December 2012, he became the first Egyptian opposition figure to visit Israel on a peace mission.
Maikel was detained five times in Egypt for his political activities. In March 2011, he was tried in military court and sentenced to three years in prison for his writings critical of the army. After 10 months in prison, and a 130-day hunger strike, a huge international campaign to "Free Maikel" helped to secure his release on January 24, 2012.
Maikel began blogging in 2006 in Arabic and English. Some of his more than 300 articles have been translated into German, Hebrew, Dutch, Danish, Italian and other languages. He now has over 100,000 followers on Facebook and Twitter, and over 5 million people have visited his websites. He has authored and been featured in articles published in the Wall Street Journal, Foreign Policy, the Christian Science Monitor, and The Daily Beast, and has appeared on CNN, BBC, Deutsche Welle, France 24 and Al Jazeera. Several documentaries have been produced about his activism, including Petr Lom's Back to the Square (2012).
1201 Pennsylvania Ave, NW, Suite 1100, Washington, DC 20004