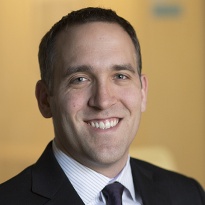 Mark de la Iglesia
PENN KEMBLE DEMOCRACY FORUM FELLOWS
Mark de la Iglesia is a grant-making program officer with the Open Society Foundations' Fiscal Governance Program, which works to advance transparency, accountability, and participation in the management and spending of public resources. His portfolio includes work on natural resource governance, budget and financial transparency, and political finance.
Before joining the Open Society Foundations, Mark was a senior program manager at the National Democratic Institute, supporting legislative strengthening, transparency, and other democratic governance programs around the world. From 2003 to 2010, Mark served in both the U.S. Congress and the Obama administration. He was the legislative affairs director at the U.S. Department of State and a legislative director and foreign policy adviser for U.S. Rep. Adam Smith (D-Wash.).
Originally from Seattle, Mark has a Master's in Public and International Affairs from Princeton's Woodrow Wilson School, and previously did undergraduate studies at Northwestern University. He has also worked on temporary assignments in Rwanda with the Tony Blair Africa Governance Initiative (2011), in Mexico as an elections monitor with the Organization of American States (2012), and in Paraguay with the Partners of the Americas Legislative Fellowship Program (2014).
1201 Pennsylvania Ave, NW, Suite 1100, Washington, DC 20004