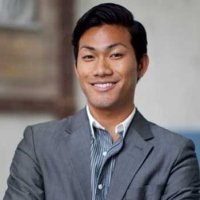 Seng Peng
PENN KEMBLE DEMOCRACY FORUM FELLOWS
Seng Peng has over eight years of experience in diverse areas including conducting research and policy analysis on emerging markets, developing strategies for public – private partnerships with governments and NGOs, advising on corporate social responsibility (CSR) initiatives, and implementing sustainable projects.
Seng is currently Senior Development Specialist at Cardno Emerging Markets, USA – an international development consulting firm. He is serving as project manager on three projects in Africa funded by the Millennium Challenge Corporation (MCC) focused on the US government's Power Africa Initiative and provides support on The Global Fund to Fight HIV/AIDS, Tuberculosis, and Malaria projects globally.
Prior to joining Cardno, Seng worked for a global business consultancy and communications company managing the firm's strategic partnership initiatives with the World Economic Forum, Clinton Global Initiative, and United Nations Global Compact. In his earlier career, Seng served as a congressional staffer on Capitol Hill and a fellow at the Environmental Protection Agency.
Seng holds a Master's degree in Public Administration (MPA) with a concentration in International Management from the American University in Washington, D.C. and a Bachelor of Arts in Sociology from the University of California, Los Angeles (UCLA). He is an alum of the prestigious Bucerius Summer School on Global Governance and the Asian Pacific American Institute for Congressional Studies (APAICS) Fellowship program. Seng is a native Khmer speaker and has intermediate level Spanish skills.
Click here to return to the full list of 2016-17 Penn Kemble Fellows
1201 Pennsylvania Ave, NW, Suite 1100, Washington, DC 20004