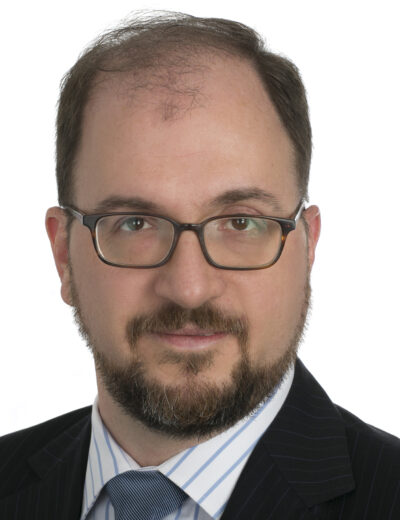 Soren Dayton
PENN KEMBLE DEMOCRACY FORUM FELLOWS
Soren Dayton is Senior Vice President for Digital Advocacy in Hill+Knowlton Strategies' Washington, DC, office. His background is in strategic, litigation, and crisis communications, public affairs, and digital, focused on industries such as energy and telecommunications. He has also worked on policy issues in human rights, immigration, trade, and labor. Previously, Soren was a Senior Vice President and Senior Counselor at Prism Public Affairs; at New Media Strategies, on the Hill for Rep. Nick Smith (R-MI), for the John McCain for President campaign, as an independent consultant, among others. He has also been active in a number of grassroots political organizations, including as Executive Director and International Secretary of the Young Republican National Federation.
Soren and his wife took a year and a half sabbatical to work with International Justice Mission to fight labor trafficking in India, working in Bangalore and New Delhi. In this capacity, he helped IJM refocus its strategy around India's new human trafficking law that had not been previously been applied to forced labor and hire and train government relations and communications teams to implement that strategy. His writings have appeared in Roll Call, Politico, The Hill, and other outlets. He has appeared on CNN, BBC, NPR, RTE, Al Jazeera, Deutsche Welle, among others.
Prior to moving to Washington, Soren helped found a software start-up in Chicago, where he grew up. Soren graduated with an A.B. from The University of Chicago in Anthropology and Mathematics and is the Vice President of its Washington, DC, alumni association.
Click here to return to the full list of 2016-17 Penn Kemble Fellows
1201 Pennsylvania Ave, NW, Suite 1100, Washington, DC 20004