DRC Recommended Reads
The following is a selection of books published in the first half of this year that we recommend you add to your Summer Reading list! Check out the full list here. Learn more about NED's library here.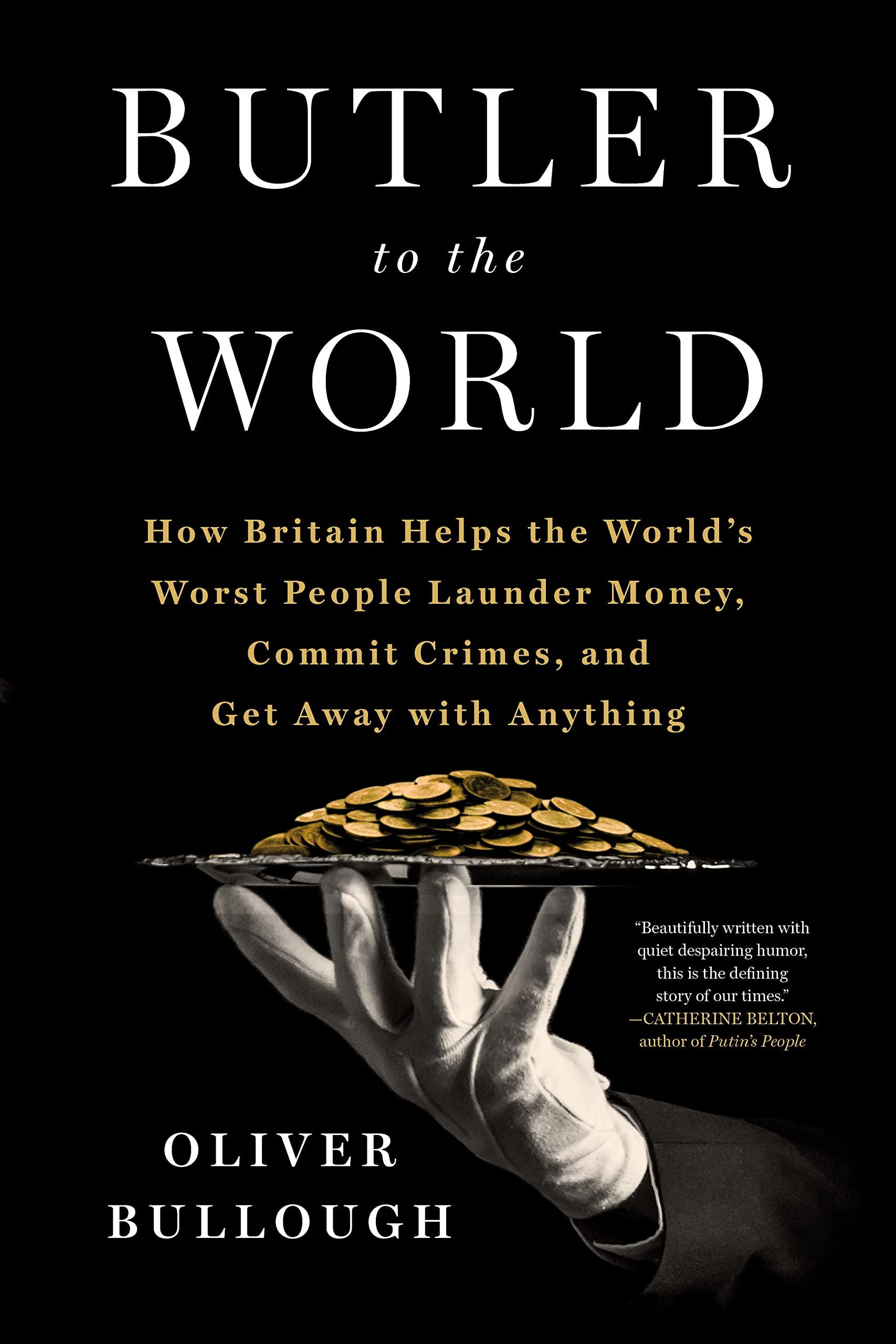 Butler to the world: How Britain helps the world's worst people launder money, commit crimes, and get away with anything
by Oliver Bullough
"Butler to the World reveals how Britain came to assume its role as the center of the offshore economy. Written polemically, but studded with witty references to the butlers of popular fiction, it demonstrates how so many elements of modern Britain have been put at the service of the world's oligarchs." — Provided by publisher.
---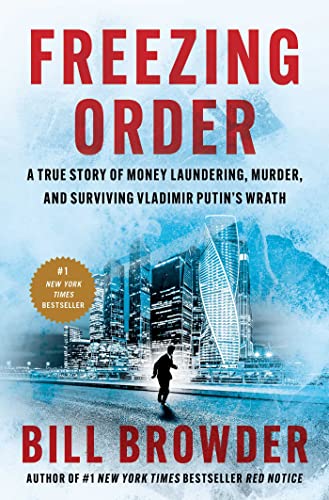 Freezing order: A true story of money laundering, murder, and surviving Vladimir Putin's wrath
by Bill Browder
"When Bill Browder's young Russian lawyer, Sergei Magnitsky, was beaten to death in a Moscow jail, Browder made it his life's mission to go after his killers and make sure they faced justice. The first step of that mission was to uncover who was behind the $230 million tax refund scheme that Magnitsky was killed over. As Browder and his team tracked the money as it flowed out of Russia through the Baltics and Cyprus and on to Western Europe and the Americas, they were shocked to discover that Vladimir Putin himself was a beneficiary of the crime.
As law enforcement agencies began freezing the money, Putin retaliated. He and his cronies set up honey traps, hired process servers to chase Browder through cities, murdered more of his Russian allies, and enlisted some of the top lawyers and politicians in America to bring him down. Putin will stop at nothing to protect his money. As Freezing Order reveals, it was Browder's campaign to expose Putin's corruption that prompted Russia's intervention in the 2016 US presidential election.
At once a financial caper, an international adventure, and a passionate plea for justice, Freezing Order is a stirring morality tale about how one man can take on one of the most ruthless villains in the world—and win." — Provided by publisher.
---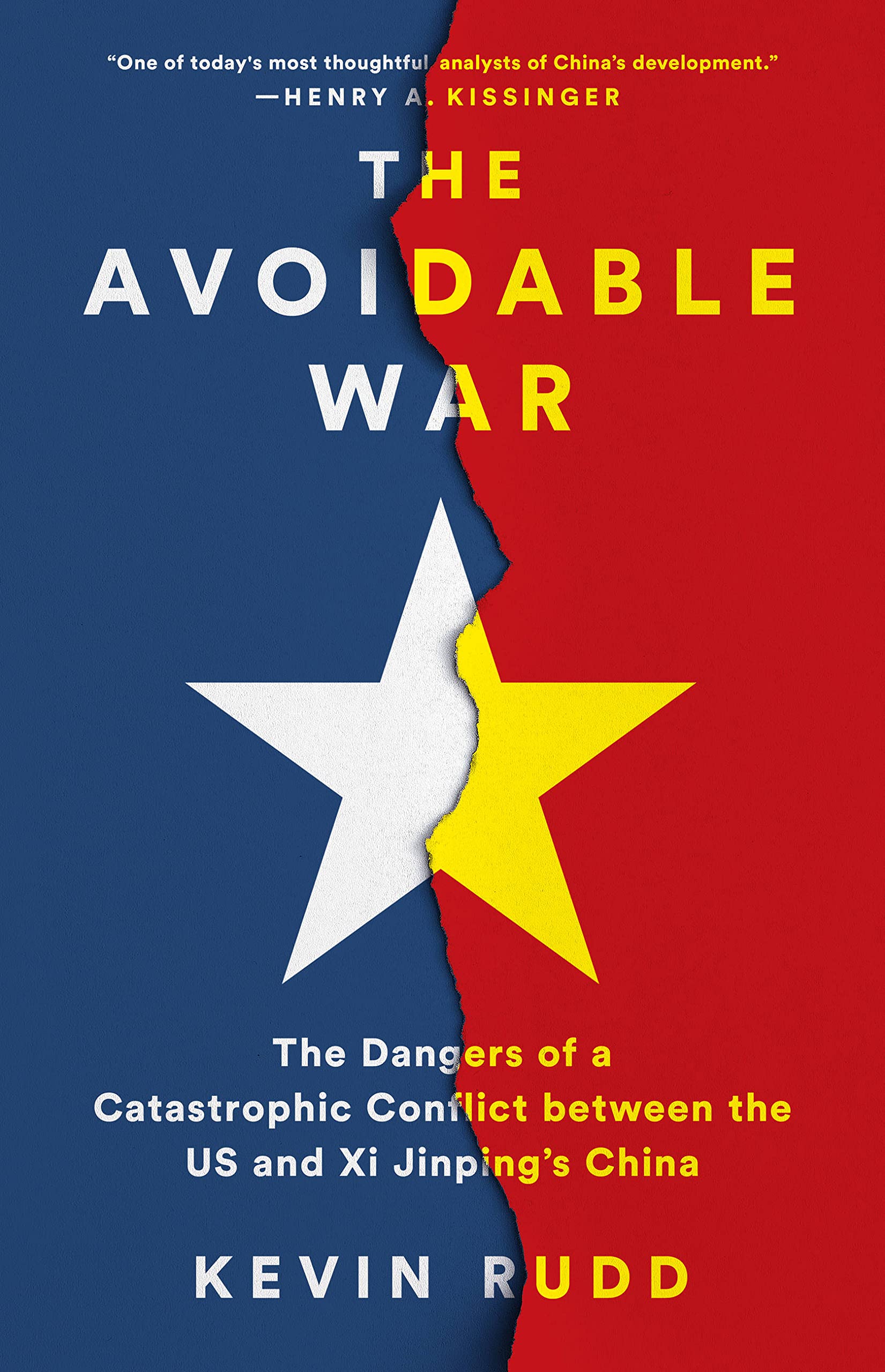 The avoidable war: The dangers of a catastrophic conflict between the US and Xi Jinping's China
by Kevin Rudd
"The relationship between the US and China, the world's two superpowers, is peculiarly volatile. It rests on a seismic fault—of cultural misunderstanding, historical grievance, and ideological incompatibility. No other nations are so quick to offend and be offended. Their militaries play a dangerous game of chicken, corporations steal intellectual property, intelligence satellites peer, and AI technicians plot. The capacity for either country to cross a fatal line grows daily.
Kevin Rudd, a former Australian prime minister who has studied, lived in, and worked with China for more than forty years, is one of the very few people who can offer real insight into the mindsets of the leadership whose judgment will determine if a war will be fought. The Avoidable War demystifies the actions of both sides, explaining and translating them for the benefit of the other. Geopolitical disaster is still avoidable, but only if these two giants can find a way to coexist without betraying their core interests through what Rudd calls "managed strategic competition." Should they fail, down that path lies the possibility of a war that could rewrite the future of both countries, and the world." — Provided by publisher.
---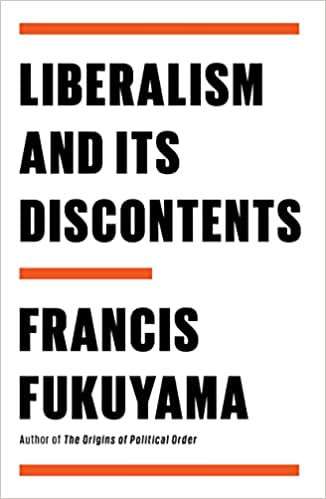 Liberalism and its discontents
by Francis Fukuyama
"Classical liberalism is in a state of crisis. Developed in the wake of Europe's wars over religion and nationalism, liberalism is a system for governing diverse societies, which is grounded in fundamental principles of equality and the rule of law. It emphasizes the rights of individuals to pursue their own forms of happiness free from encroachment by government.
It's no secret that liberalism didn't always live up to its own ideals. In America, many people were denied equality before the law. Who counted as full human beings worthy of universal rights was contested for centuries, and only recently has this circle expanded to include women, African Americans, LGBTQ+ people, and others. Conservatives complain that liberalism empties the common life of meaning. As the renowned political philosopher Francis Fukuyama shows in Liberalism and Its Discontents, the principles of liberalism have also, in recent decades, been pushed to new extremes by both the right and the left: neoliberals made a cult of economic freedom, and progressives focused on identity over human universality as central to their political vision. The result, Fukuyama argues, has been a fracturing of our civil society and an increasing peril to our democracy. In this short, clear account of our current political discontents, Fukuyama offers an essential defense of a revitalized liberalism for the twenty-first century." — Provided by publisher.