How does polarization help would-be authoritarians to win elections? Will Ethiopia's political opening lead to lasting change? Why are Europe's center-left parties doing so poorly?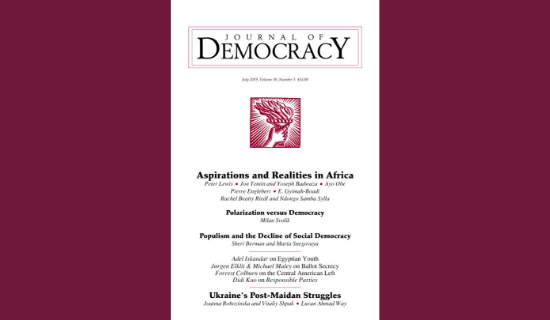 A cluster of six articles in the July 2019 issue of the Journal of Democracy looks at recent political trends in sub-Saharan Africa:
Plus: Five years after the EuroMaidan protests drove a corrupt president from power, how is Ukraine's democracy faring?
Also in the July 2019 issue:
View the full Table of Contents at www.journalofdemocracy.org.