The 2023 elections in Nigeria will be the largest in Africa and shape the democratic trajectory of not only Nigeria, but the entire region. One of the trends that the world will be watching when Nigerians head to the polls is turnout of Nigeria's huge youth population, who made up over 80% of newly registered voters this year according to Nigeria' Independent National Electoral Commission (INEC).
NED President and CEO Damon Wilson spoke with Cynthia Mbamalu, director of programs at NED partner Yiaga Africa about her perspective on the upcoming elections.
"Nigerian people have an opportunity in this next election to determine what the future of democracy would look like," Mbamalu said. "We cannot afford to get it wrong now, and we have the power to hold the system to account by voting in the right people in office and engaging post the elections."
Mbamalu was a co-founder of the original Yiaga student organization in 2007 and has seen it evolve into a civic hub promoting democratic governance, human rights, and civic engagement in Nigeria and the African region. Today, she manages Yiaga's Annual Democracy Camp and the Youth Organizing School for young leaders in Nigeria and West Africa. Ahead of the 2023 elections, she is coordinates the #WatchingtheVote project, a data and tech-driven movement of citizen observers committed to promoting electoral integrity during Nigeria's 2023 elections. [Watch the recent NED event Nigeria 2023: Ensuring Credible, Peaceful, and Inclusive Elections.]
The 2023 elections are "first and foremost about Nigerians being able to determine a better future for themselves," said Wilson. "But I think it can have consequences at a time when democracy is on its back foot, a positive election in Nigeria, a step forward, could help be the momentum that can have an impact not just in West Africa, not just in Africa, but globally."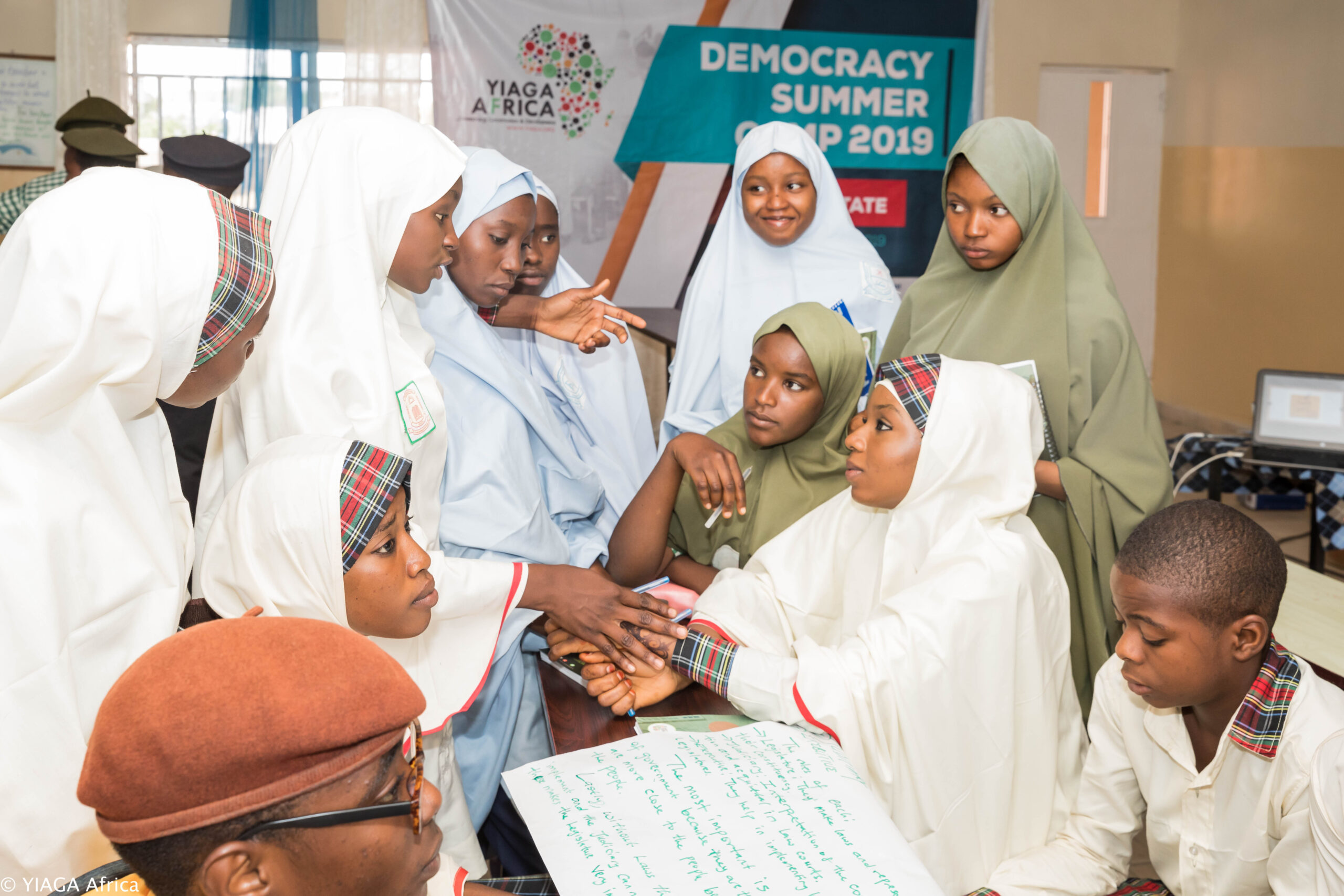 Wilson and Mbamalu discussed the importance of increasing political participation for women and youth in Nigeria. Mbamalu was also involved in the Not Too Young to Run movement, which promotes youth political leadership and successfully advocated for the Nigerian government to lower the age of candidacy for multiple government positions in 2019.
Mbamalu said that while young people and women make up a large percentage of registered voters, they have very low representation in government. "When you talk about youth participation and women's participation there is still a lot to be desired," Mbamalu said. However, she is celebrating an increase in candidates under 30 years old in the upcoming election. "That is exciting for younger voters because now they will be seeing people that look like them on the ballot, and it has inspired that interest in participation," she said.
Wilson and Mbamalu also discussed lessons learned from the recent elections in Kenya, election security concerns and the importance of the Nigerian election for democracy across Africa.
"Nigeria plays a critical role in the West African subregion and with the recent coup attempts and coups within the region, we should stand as a beacon of hope for democracy within that region," said Mbamalu. "And if we can get our elections right, it sends a message across the board."