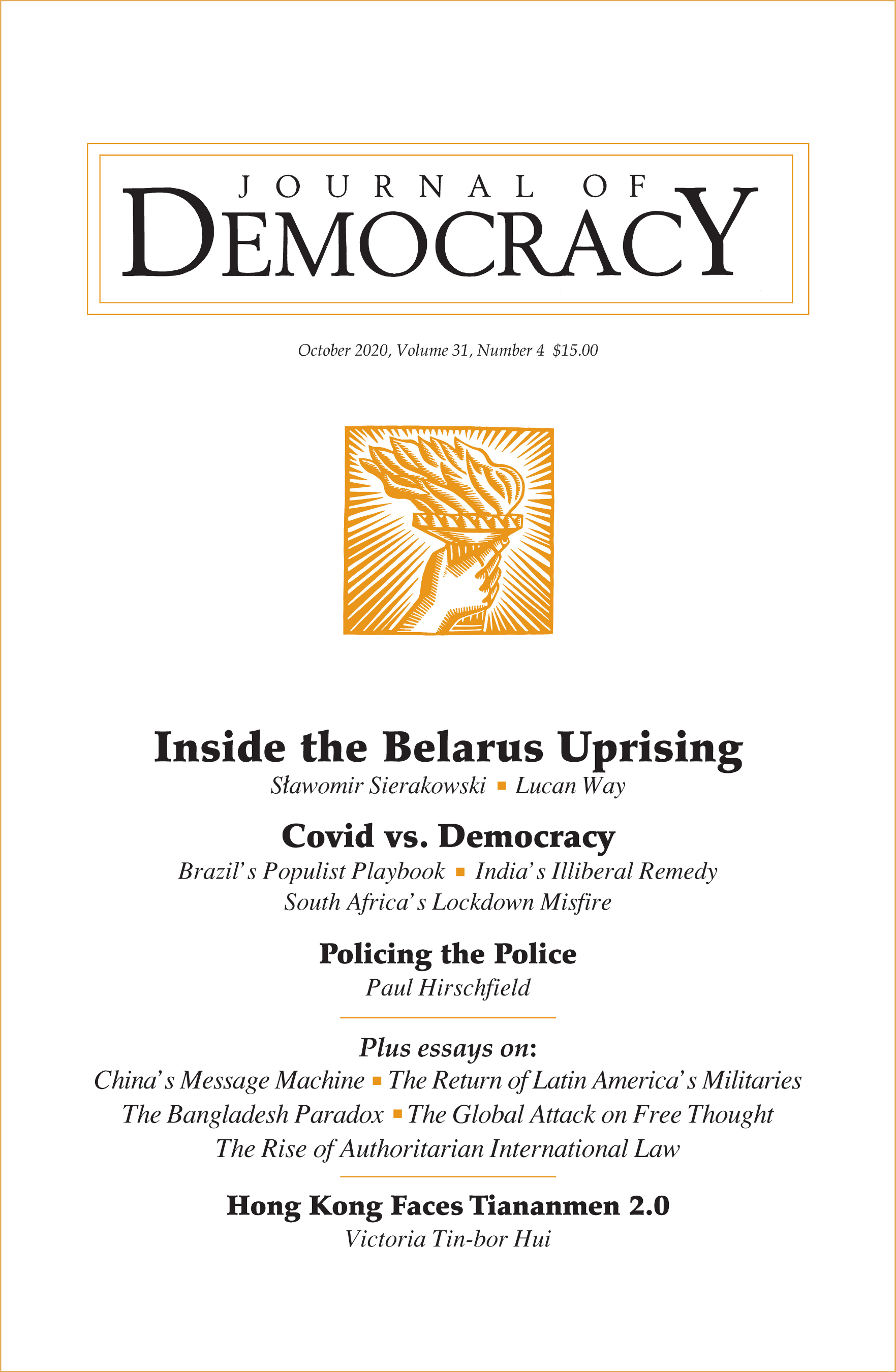 The politics of pandemic: How covid-19 is shaping the future of emerging democracies
Plus: A closer look at the uprising in Belarus; Beijing's fine-tuned foreign propaganda; and authoritarians' growing global influence in education, law, and beyond.
The lead set of articles in the October issue assesses the covid-19 pandemic's political impact across three key emerging democracies:
In Brazil, writes Amy Erica Smith, a mix of inaction and inflammatory rhetoric from President Jair Bolsonaro has fueled polarization—but may also undermine his chances of consolidating power.
In India, argues Rahul Mukherji, a centralized response to the coronavirus and an accompanying clampdown on critics have sped the country's slide toward competitive authoritarian rule.
In South Africa, Jeremy Seekings and Nicoli Nattrass contend, efforts both to contain covid-19 and to limit the fallout of lockdown faltered in the face of limited state capacity.
Also in our October issue: