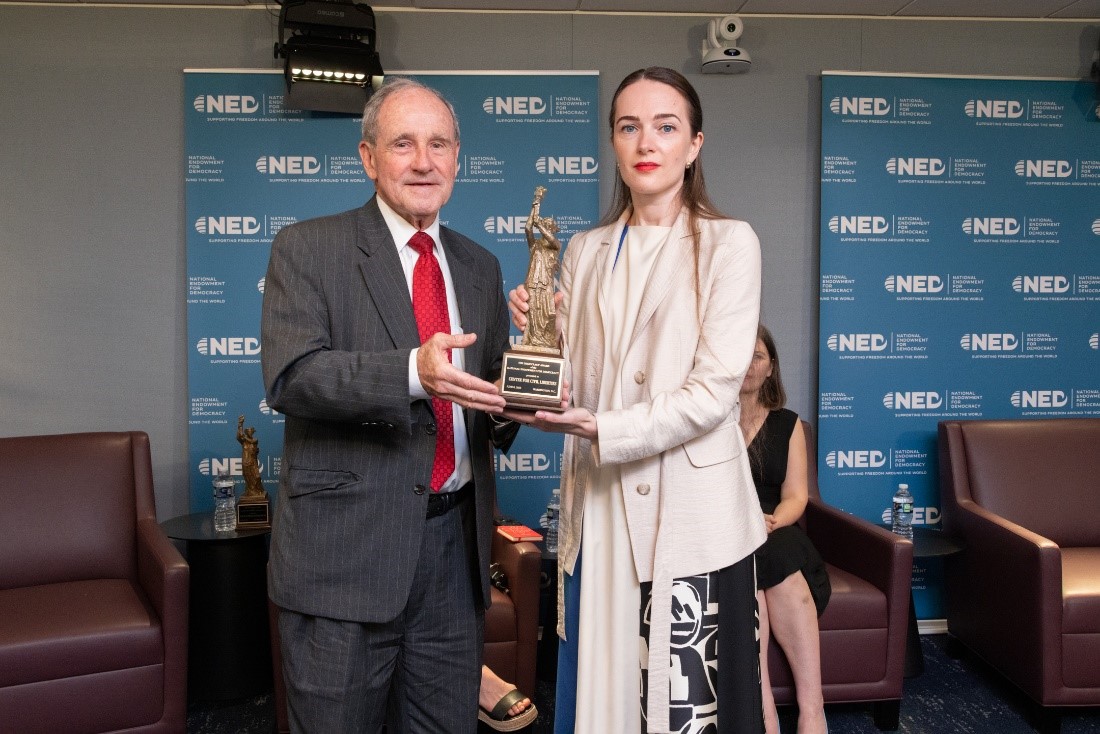 The Norwegian Nobel Committee awarded this year's Nobel Peace Prize to Belarusian human rights advocate Ales Bialiatski; the Russian human rights organization Memorial; and the Ukrainian human rights organization Center for Civil Liberties.
"The Peace Prize laureates represent civil society in their home countries," said the Nobel Committee in a press release. "They have for many years promoted the right to criticize power and protect the fundamental rights of citizens. They have made an outstanding effort to document war crimes, human right abuses, and the abuse of power. Together they demonstrate the significance of civil society for peace and democracy."
The Center for Civil Liberties (CCL), led by chairperson Oleksandra Matviychuk, is a 2022 NED Democracy Award honoree for groundbreaking work documenting Russian war crimes and seeking justice for victims. CCL has monitored political persecutions in occupied Crimea, documented war crimes and crimes against humanity during the hybrid war in the Donbas, and conducted international campaigns to release the Kremlin's political prisoners. In response to Russia's war on Ukraine, the group has mobilized human rights defenders to document and seek justice for war crime. (Watch a video about Center for Civil Liberties.)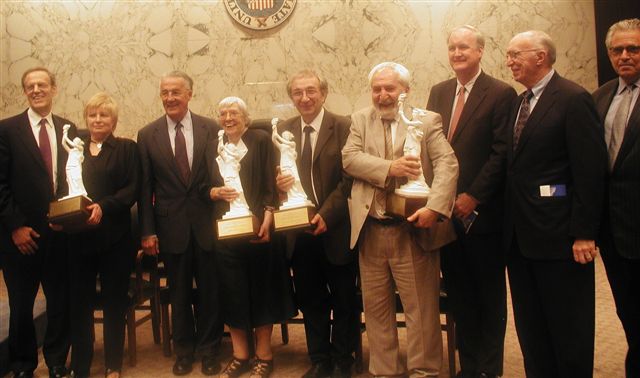 Arseny Roginsky, chairman of Memorial, was awarded the 2004 NED Democracy Award, which recognized heroes of human rights and democracy in Russia. Memorial's work includes preserving the memory of the victims of Soviet gulags, documenting political repression and human rights violations in Russia, as well as defending and promoting human rights in Russia today. Known as the conscience of Russia, Memorial led critical work in Chechnya, where the head of its operations was assassinated in 2009. Russian authorities banned the organization in December 2021.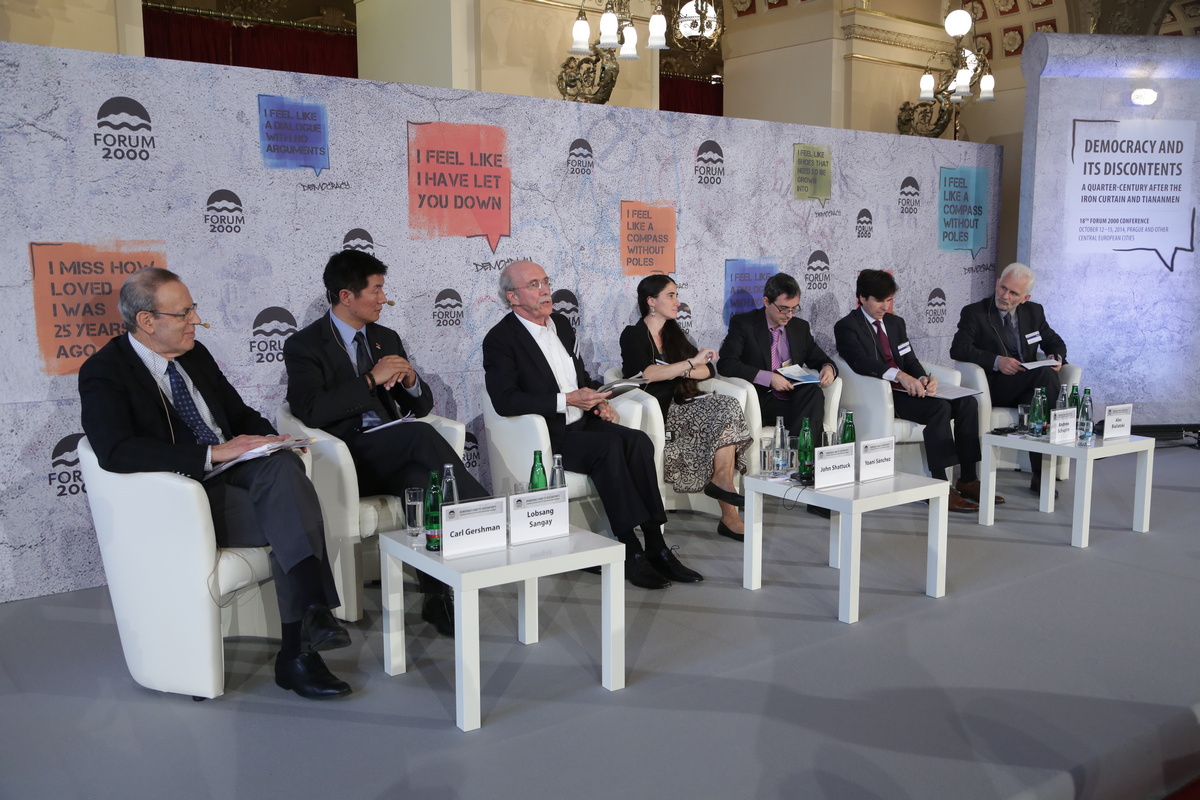 Embattled veteran of the Belarusian human rights movement, Ales Bialiatski has been nominated for the Nobel Peace Prize three times in the past. He established the premier human rights monitoring and advocacy organization, Viasna, in 1996, and has dedicated his life to defending human dignity in one of the world's most repressed societies. Under his leadership, Viasna has become synonymous with championing the rights of victims of repressions, political prisoners, and their families in Lukashenka's Belarus, and illuminating the atrocities committed by the regime. Bialiatski is currently being held in prison without trial, his second lengthy detention on trumped-up, retaliatory charges.
"NED congratulates these courageous civil society leaders from Belarus, Russia, and Ukraine for their tireless work on the frontlines of defending democracy and protecting human rights in the face of great adversity," says NED President and CEO Damon Wilson. "May their work, and their recognition by the Nobel Committee, continue to inspire others in the global fight for freedom."