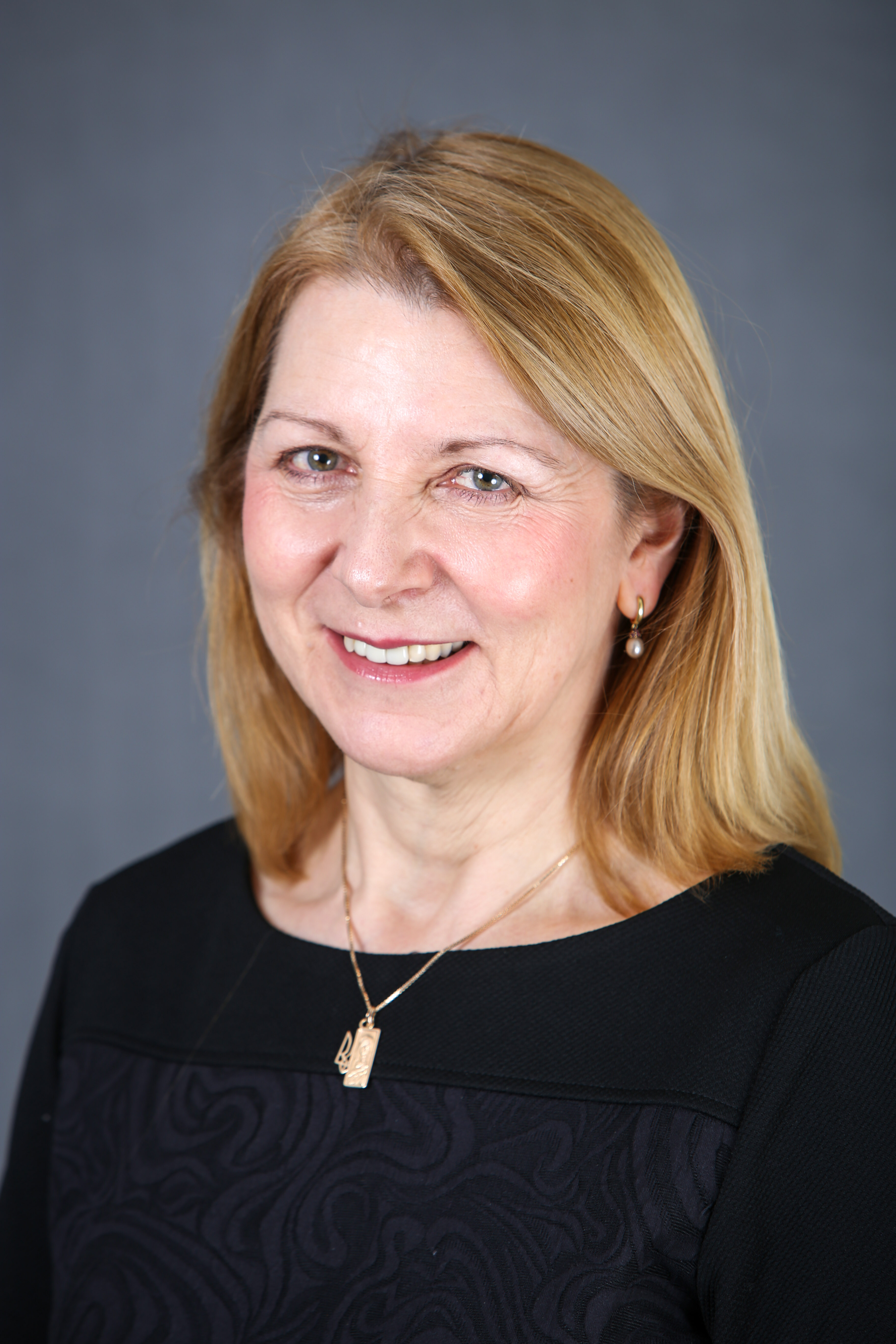 It was with deep sadness the Board and staff of the National Endowment for Democracy (NED) learned of the passing of our long-time colleague and friend Nadia Diuk. Nadia, who had served the Endowment for 32 years, most recently as Senior Advisor and previously as Vice President for Programs, died at home on January 23, 2019 after a long illness.
National Endowment for Democracy President Carl Gershman spoke for all who knew and worked with Nadia, saying, "Nadia blessed us with her work, her dedication, her brilliance, and her friendship. We loved her deeply, and she will be missed by us all. May her soul rest in peace."
The daughter of Ukrainian refugees who fled to Great Britain during World War II, Nadia dedicated her life and work to the advancement of freedom and democracy not just in Ukraine, but throughout the entire region that had been dominated by, and later liberated from, the Soviet Union.
Nadia came to NED as a program officer in 1987, three years after the Endowment's founding, and went on to lead the NED's grant making in Europe and Eurasia, providing crucial support to countless civil-society groups throughout Eastern Europe and the Soviet Union. Later in her career, she added Latin America and the Caribbean and Africa programs to her NED portfolio.
On January 22, 2019, a day before her passing, Nadia received The Order of Princess Olga (III degree), one of Ukraine's highest state honors, from the President of Ukraine in recognition of her life's work in furthering democracy and supporting Ukraine's sovereignty.
Marc Plattner, the co-editor of NED's Journal of Democracy and first Director of Programs, and who worked closely with Nadia throughout her tenure at NED, reflected that "Nadia was deeply committed to her Ukrainian heritage, but she was no less committed to freedom and democracy–not only for the people of Ukraine, but for peoples everywhere. She will be sorely missed by all who witnessed her unrelenting labors in support of democracy in the former Soviet bloc and around the world."
A historian by training, Nadia's work was informed by her deep knowledge and research about the diverse peoples of the Soviet Union and the "Captive Nations." She co-authored two books, the Hidden Nations (1990), and New Nations Rising (1992), detailing the struggles of these populations for freedom and self-determination. In 2012, she authored a third book, The Next Generation in Russia, Ukraine, and Azerbaijan.
Barbara Haig, NED's Deputy to the President for Policy and Strategy, who worked hand in hand with Nadia for decades, said, "Nadia's contribution to NED, Ukraine, and the democracy world writ large cannot be measured. With her calm grace she fought the good fight, finding and nurturing younger generations of democratic activists throughout Eurasia, and helping them to define and find constructive ways to work toward achieving their dreams." On a personal note, Barbara added that Nadia "loved to walk the side streets of cities in Eastern Europe, tracking down the best historical maps of Ukraine and the borderlands in small dusty shops, and was a dedicated member of the choir at her church and at NED Holiday parties. She demonstrated so much courage these last two years of struggle — she uplifted and inspired us all. We loved her and will miss her."
Read NED President Carl Gershman's eulogy delivered at Nadia Diuk's memorial service.
Share a memory of Nadia or send condolences to her family
I met Nadia in 2012 or so when my first documentary film on Ukraine was screened at the NED. I came to know her well later, when she and I found ourselves in Kyiv together at the beginning of the Euromaidan Revolution. I learned she was a friend of Myroslava Gongadze, whom I had met making that film. We got acquainted through a couple chance meetings at first - once stumbling into each other in a small 'Produkty' off of the Maidan one night for example - neither knowing the other was in Kyiv, then longer conversations about the course of the protests cum revolution, then dinners when I returned to film after Yanukovych had fled or occasionally in DC. There I learned that she had been doing everything to support the furtherance of democracy in the nation of her ancestors. Nadia was forever gracious and brilliant and warm, open with her advice and guidance to this filmmaker who knew so little about the country's history. From that first meeting until now, I came to know her as a good friend, never aware of her laurels from Oxford and beyond, but clearly understanding that this was a brilliant, wise and wonderful person whom I was lucky to know, to share dinners with occasionally, to chat with in her office as I was trying to do more for the cause of Ukraine, to call for advice, and more than all, to be considered a friend. We talked at length after she was diagnosed, now about life and the universe and healing, this time asking me for advice, sharing feelings and concerns, and all the while making me feel that finally I had something to offer her (not nearly enough, certainly, except a caring ear) after all she had given me without ever knowing that she did. I will be eternally grateful to have known Nadia Diuk, and I, too, will miss her sorely. Would that I had known her as long or as well as others who have written here.