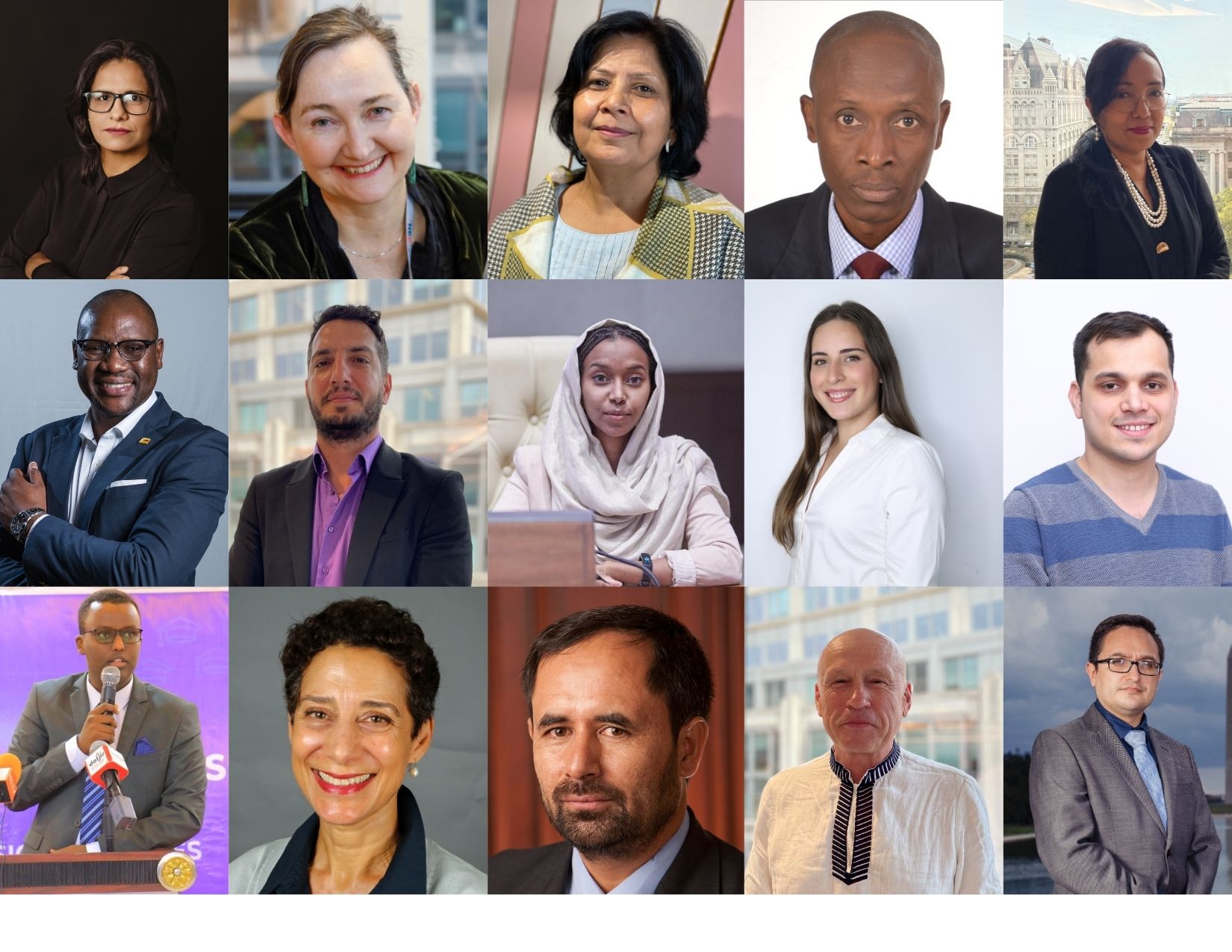 The National Endowment for Democracy (NED) is pleased to welcome its Spring 2022 cohort of Reagan-Fascell Democracy Fellows and Hurford Youth Fellows.
Joining our exchange program this season are leading democracy activists, practitioners, and scholars from a range of countries, including Afghanistan, Burma, Guatemala, Haiti, India, Iran, New Zealand, Peru, Sudan, Somalia, Turkey, Ukraine, Venezuela, and Zimbabwe.
Named in honor of President Ronald Reagan and the late Congressman Dante Fascell (D-Fl.), whose bipartisan vision led to NED's founding, the Reagan-Fascell Democracy Fellows Program seeks to expand the knowledge, broaden the perspectives, build the capacity, and boost the morale of some of the world's most committed and courageous democracy advocates.
Based at the International Forum for Democratic Studies, NED's research and publications arm, in Washington, D.C., the Reagan-Fascell program has enabled more than 340 fellows from over 100 countries to deepen their understanding of democracy and enhance their ability to work toward democratic change.
Based at the secretariat of the World Movement for Democracy, and supported by the Hurford Foundation, the Hurford Youth Fellows Program is intended to harness the talents, cultivate the connections, and build the leadership capacity of youth activists under the age of 30 working to advance democracy and human rights around the world. During their time at NED, Hurford Youth Fellows conduct online discussions on topics of special interest to youth activists and develop a plan of action relating to the youth movement for democracy in their home countries.