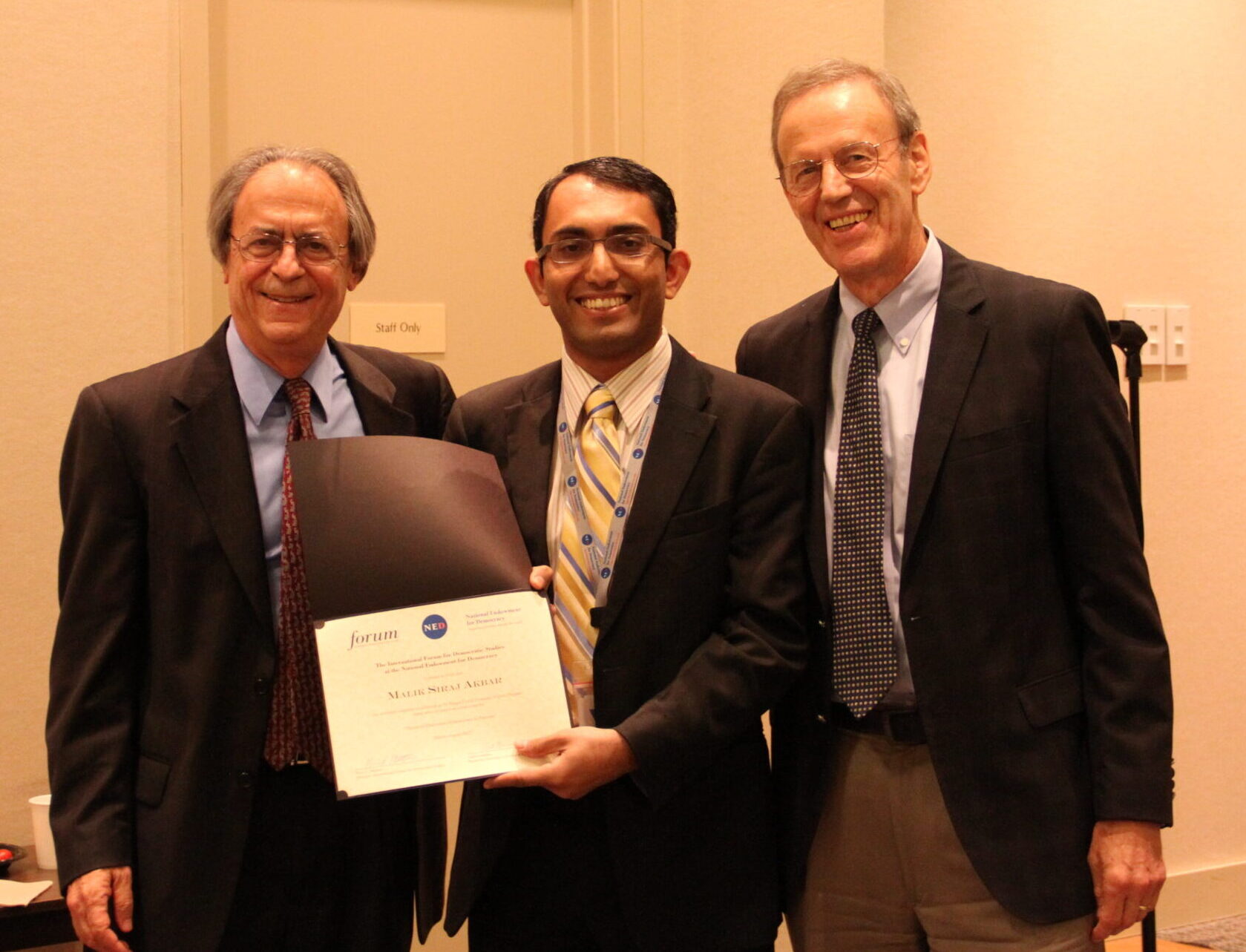 This September, the National Endowment for Democracy (NED) is celebrating the 20th anniversary of the Reagan-Fascell Democracy Fellows Program. Since its establishment in 2001–2002, the program has hosted more than 360 fellows from over 100 countries—among them democracy activists, human rights defenders, civil society leaders, scholars, practitioners, and journalists—at NED's International Forum for Democratic Studies, in Washington, DC. During their time in residence, fellows have conducted research and writing; exchanged ideas and experiences with counterparts; expanded their networks; engaged with colleagues at NED and its four core institutes (National Democratic Institute, International Republican Institute, Center for International Public Enterprise, and Solidarity Center); and built ties with a global network of democracy advocates working in common cause. In commemoration of the program's twentieth anniversary, Reagan-Fascell alumni share the impact that the fellowship has made on their professional and personal lives, and how the fellowship has helped them to advance freedom and human rights in their countries.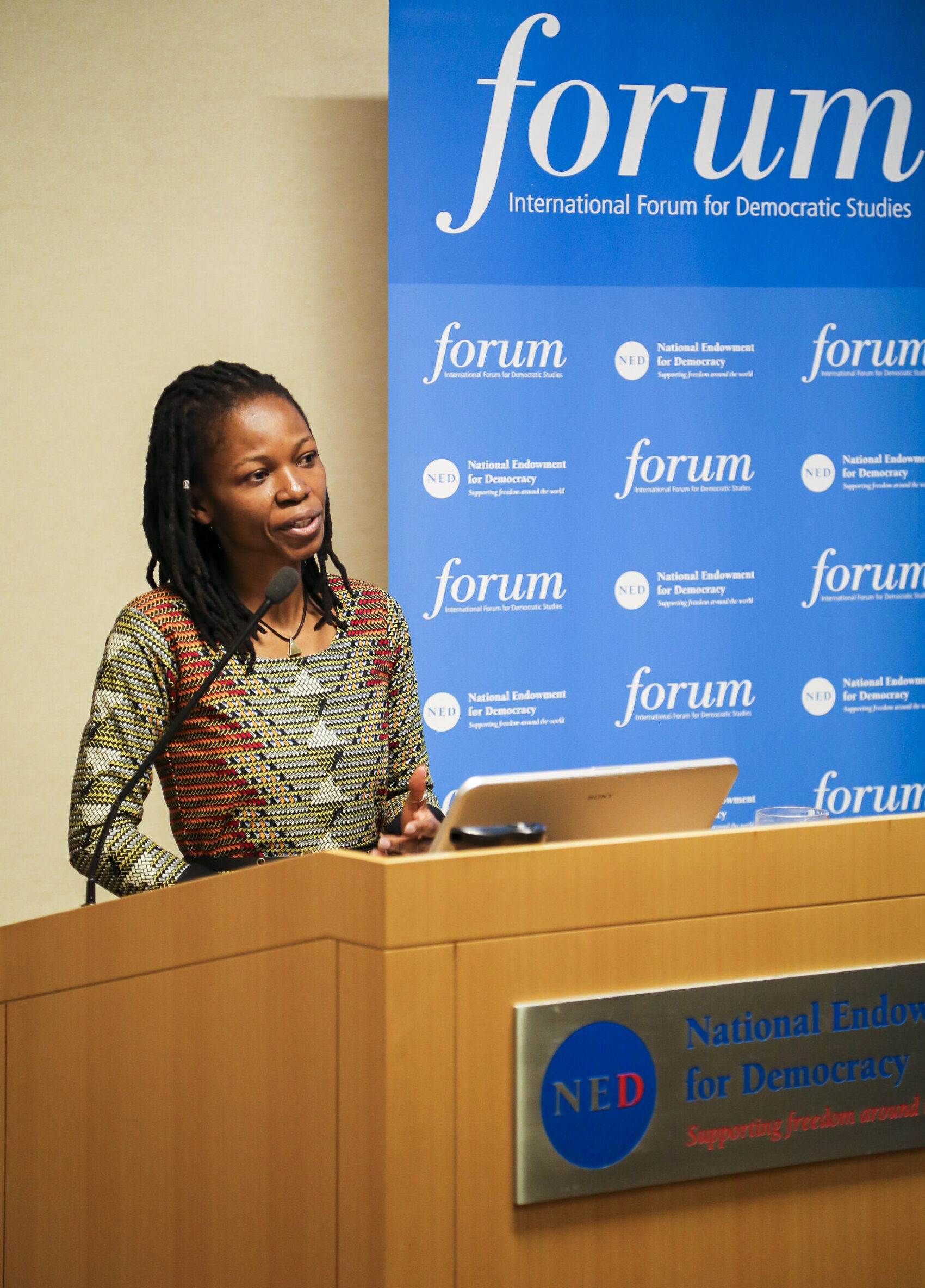 Engaging with other fellows and experts at DC-based institutions, including NED core institutes, Pakistani journalist Malik Siraj Akbar "learned that the hardships we face in my home country are not unique. Many countries are struggling with similar challenges, with activists across the world paying a high price for their commitment to democracy."
The Reagan-Fascell program offers a nurturing intellectual environment for fellows to pursue independent research and outreach projects on democracy that might not be possible in their home countries. Fellows are exposed to a broad range of thematic and regional experts, who help to deepen their understanding of all the necessary components for a healthy democracy and the types of challenges facing democracies worldwide. In a survey of alumni conducted in connection with the Reagan-Fascell program's twentieth anniversary, 98 percent of respondents agreed that the fellowship deepened their knowledge of democracy and democracy-support activities worldwide.
The fellowship also provides time and space for fellows to reflect and plan for the next step in their career. "When activists are in the field or trenches, we find ourselves fighting every day," said Glanis Changachirere, former fellow from Zimbabwe and founder and director of Institute for Young Women Development, a NED partner. "There is very little time to step back, reflect, and restrategize. International exchanges like the Reagan-Fascell program offer a perfect space to take a step back and look ahead, both for our struggles and personal growth and development."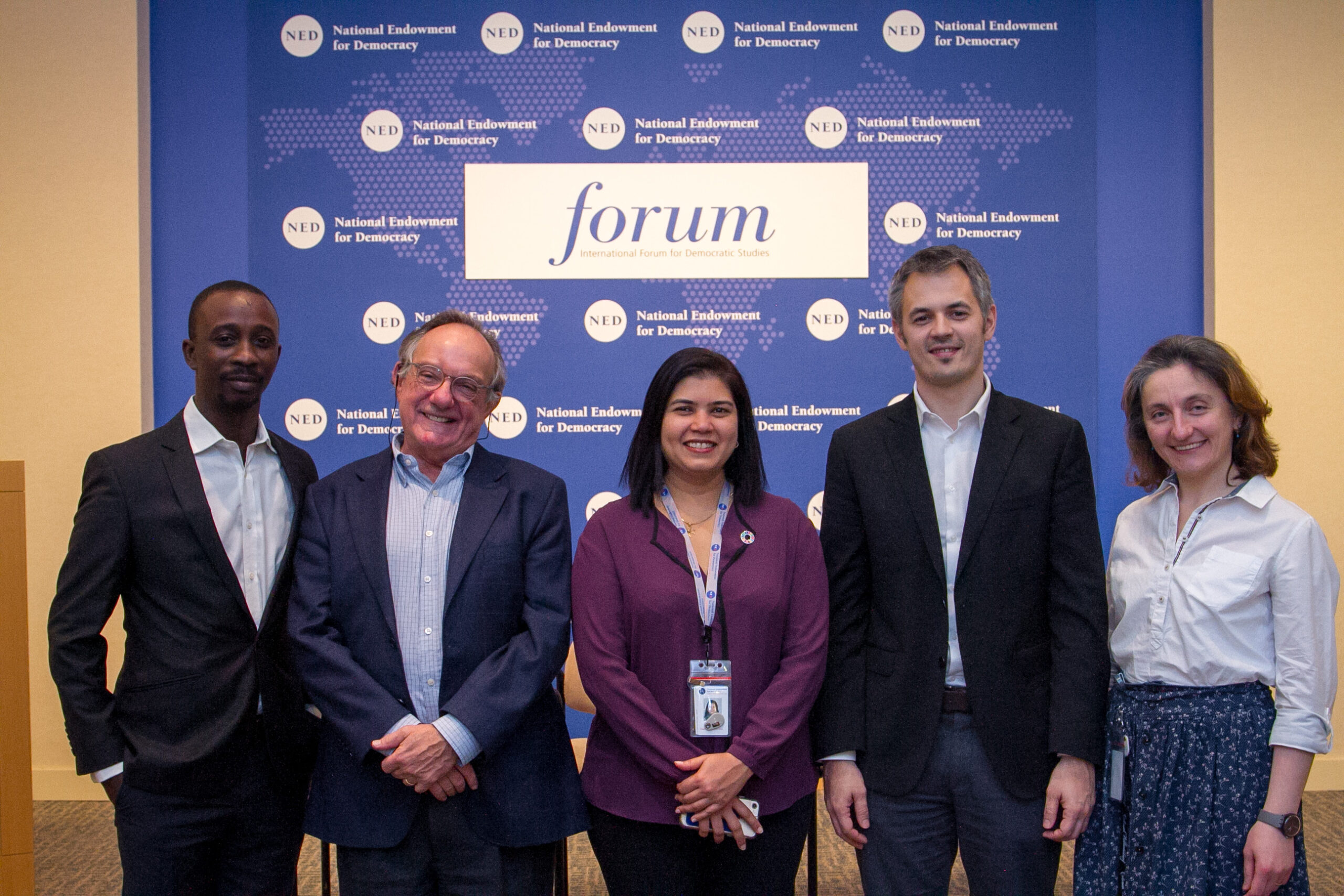 Over 90 percent of participants agreed that the Reagan-Fascell initiative strengthened their commitment to civic engagement and the advancement of democracy. During their fellowships, participants not only learned from the strategies and successes of other democratic actors, but also forged meaningful connections with other fellows battling similar challenges.
"I find that the most meaningful solidarity among fellow democracy activists is forged not only in sharing difficult challenges, but also in everyday human interactions like sharing a meal, walking a block, and having quiet conversations," said Maxine Tanya Hamada, former fellow from the Philippines, and steering committee member of the World Movement for Democracy.
The Reagan-Fascell Fellows Program provides a community that lasts long after the fellowship ends. A year-long series of alumni discussions, initiated in 2021–2022, in tandem with the program's twentieth anniversary, has focused on how to support democrats at risk in an era of authoritarian resurgence. Alumni have shared best practices and creative ways to remain active, including the use of social media and encrypted messaging platforms to circumvent freedom of expression laws.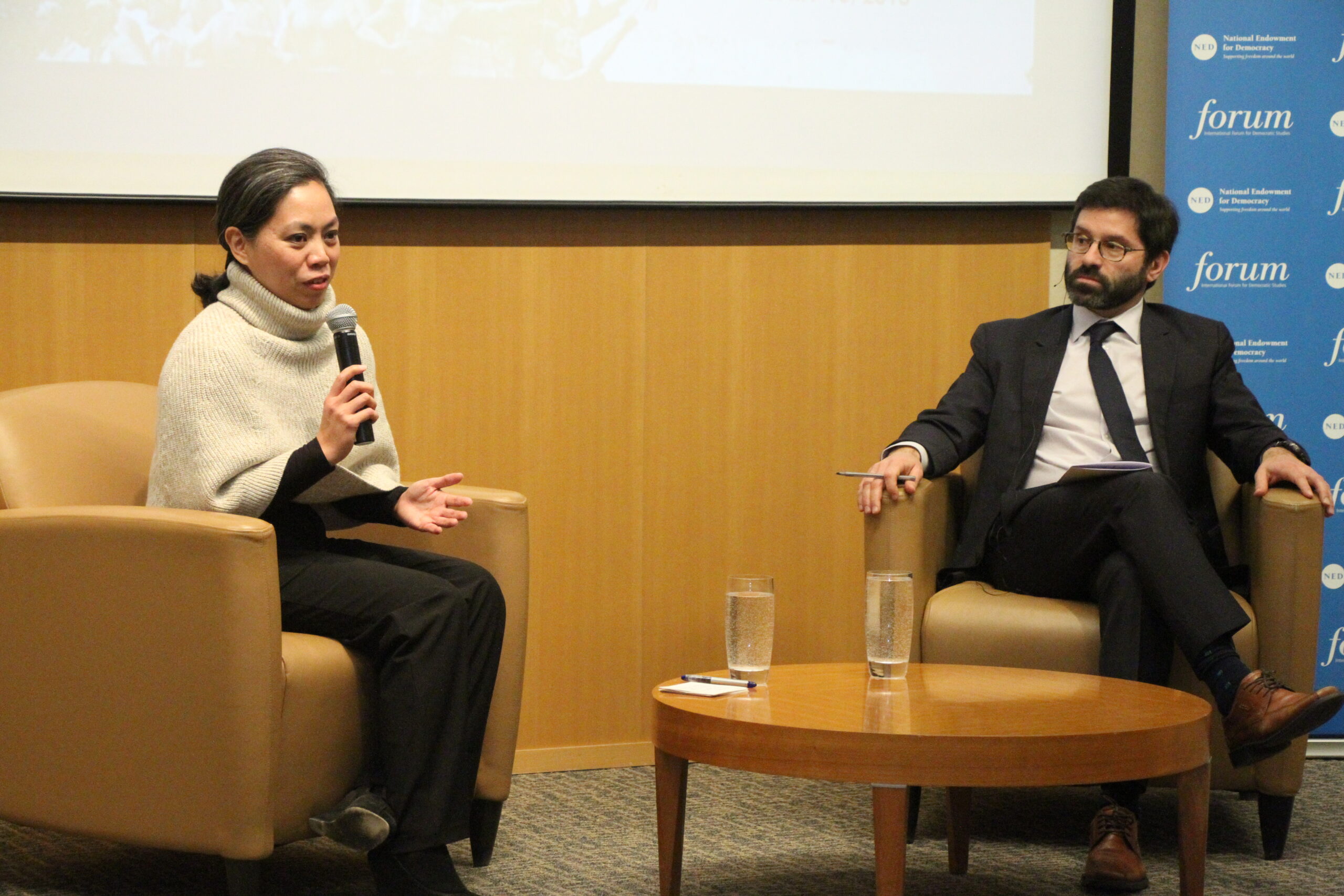 "Reagan-Fascell program alumni represent some of the most talented and dedicated individuals on the frontlines of advancing the cause of democracy around the world. These discussions have offered an opportunity to share ideas and advance collaboration," said Zerxes Spencer, director of fellowship programs.
Over the past twenty years, the Reagan-Fascell Democracy Fellows Program has helped frontline activists, journalists, civil society leaders, and others deepen their understanding of democracy, build their professional capacity, boost their morale, and reaffirm their faith in the viability of change. As we turn a chapter and look to the period ahead, the Reagan-Fascell program remains steadfast in its commitment to supporting frontline defenders of democracy working to secure a free and democratic future for all.