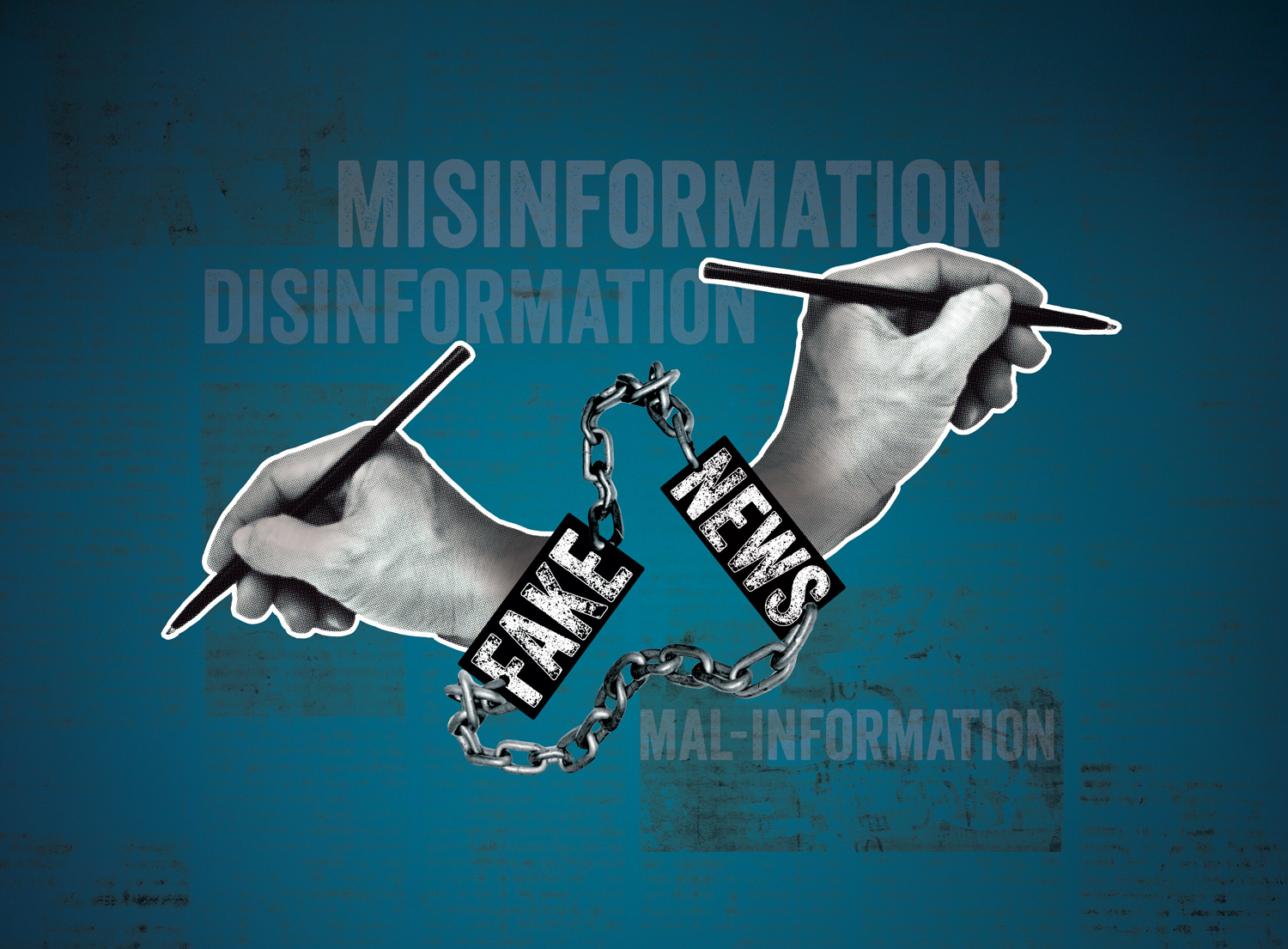 Washington, D.C. — The recent surge of misinformation, disinformation, and mal-information (MDM) has had a significant effect on the global information space. As countries grapple with the challenge, many are turning to new legislation to address MDM. However, these laws can negatively impact press freedom, especially in countries with weak safeguards to protect independent media or governments that aim to censor the press, according to a new report released by the Center for International Media Assistance (CIMA) at the National Endowment for Democracy.
Lacking definitional specificity, many MDM laws criminalize the creation and distribution of so-called "fake news," which can have intentional or unintentional impacts on press freedom and free expression. Chilling Legislation: Tracking the Impact of "Fake News" Laws on Press Freedom Internationally, by Gabrielle Lim, doctoral fellow with The Citizen Lab at the University of Toronto, and Samantha Bradshaw, assistant professor in new technology and security at American University, explores how MDM laws undermine the already precarious state of independent media in many countries.
"While not all laws addressing misinformation and disinformation negatively impact press freedom, a significant number of them trend toward repression," said Daniel O'Maley, senior digital governance specialist at CIMA. "Subjective interpretation and selective enforcement of these laws are being used by authoritarian states to suppress independent journalism, often under the guise of protecting national security."
The creation and implementation of such legislation has increased rapidly in recent years, with 105 MDM laws developed in 78 countries between 2011 and 2022. 91 of these laws were passed between 2016 and 2022, highlighting the alarming rate at which they have been enacted.
These laws curtail press freedom by imposing punishing fines, implementing compelled speech requirements, and forcing journalists to adhere to burdensome administrative requirements, hindering the operations of independent news outlets. As autocratic governments increasingly use these laws as another tool to control the information space, the chilling effect on a free and independent press is becoming evident.
When weaponized against independent media by repressive governments, these laws can foster a climate of self-censorship, put media organizations in deep financial peril, and undermine the role of self-regulatory bodies to promote professional standards. To counter MDM without risking undue pressures on independent journalism, governments should be encouraged to pursue policy solutions that promote transparency and media literacy instead of criminalizing content. At the same time, the media sector must be empowered to monitor itself and develop self-regulatory mechanisms that uphold high ethical and quality standards.
Read more on CIMA's website.
ABOUT THE CENTER FOR INTERNATIONAL MEDIA ASSISTANCE
The Center for International Media Assistance (CIMA) at the National Endowment for Democracy works to raise the visibility of and strengthen support for independent media development throughout the world. The center conducts analysis, builds networks, and publishes action-oriented research reports that aim to bolster the effectiveness of media assistance and highlight the indispensable role independent media play in the creation and development of sustainable democracies.
ABOUT THE NATIONAL ENDOWMENT FOR DEMOCRACY
The National Endowment for Democracy (NED) is an independent, nonprofit, grant-making foundation dedicated to the development and strengthening of democratic institutions around the world. With an annual appropriation from Congress, NED funds more than 2,000 grants in 100 countries. NED's grants program is augmented by the International Forum for Democratic Studies; the World Movement for Democracy; and the Center for International Media Assistance.
MEDIA CONTACTS
Christine Bednarz, christineb@ned.org; +1-202-200-6872