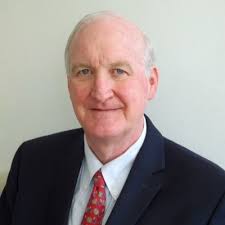 The National Endowment for Democracy (NED) mourns the passing of Lorne W. Craner (1959 – 2020), an astute political analyst who helped to shape the way NED, the International Republican Institute (IRI), and other core institutes carry out our common mission. The following remarks by NED president Carl Gershman were delivered on September 17, 2020, at a virtual memorial service honoring Mr. Craner as a champion of democracy and human rights:
Remembering Lorne Craner
Thank you, Dan, for giving me the opportunity to remember Lorne this morning.
Lorne was a part of NED from the very beginning, when we had to fight for our survival every time the NED budget came up for a vote in the Congress. He was working at the time for then-Congressman John McCain, and I vividly remember his broad smile and welcoming presence every time I would come by looking for help in our constant battle to build a constituency in the Congress for NED and the idea of aiding democracy. No one offered more ardent support back then than John McCain, with Lorne at his side. I didn't realize at the time that this was the beginning of a beautiful friendship, but each of them was to become a fundamental part of the NED family, Senator McCain as the Chairman of IRI, and Lorne as its long-time President. [Read IRI's statement on Lorne Craner here.]
Lorne's commitment to democracy was built into his DNA. Barbara Haig reminded me the other day that during those early years, when the conflict in Central America divided the country and many people thought that NED was, in her words, a little "fringy and nutty," that Lorne became part of a small circle of small-d democrats—some of whom like Penn Kemble, Bruce Cameron, Bob Leiken, and Jim Denton are also no longer with us—who believed that aiding democracy was an alternative to the conflict.
This idea—that democracy is a nonviolent way to resolve conflict, a process that respects the dignity of the individual and represents the values of our country—is what drove Lorne. It's what he devoted his life to affirm and advance.
At a global forum we held this week on the battle of narratives between democracy and authoritarianism—the occasion was International Democracy Day—the Nobel Laureate Jose Ramos-Horta, who spoke to us earlier this morning, remembered Lorne in his welcoming remarks. He called Lorne his "favorite Republican" and said that he was "self-effacing, approachable, and compassionate."
His words were totally unprompted and also very true—self-effacing, approachable, and compassionate. Lorne was a good person. He had a noble character. May his memory be a blessing to Anne, to his children, and to all of us.
Read more about the life of Lorne Craner on Democracy Digest.