"The implementation of the Goals must be underpinned by a strong and active civil society that includes the weak and the marginalized. We must defend civil society's freedom to operate and do this essential job. On this International Day of Democracy, let us rededicate ourselves to democracy and dignity for all." — UN Secretary-General, Ban Ki-moon
In honor of International Day of Democracy, we're sharing some of the inspiring work taking place around the world, supported by NED. Get to know some of our grantees and fellows.
Strengthening Democracy in Asia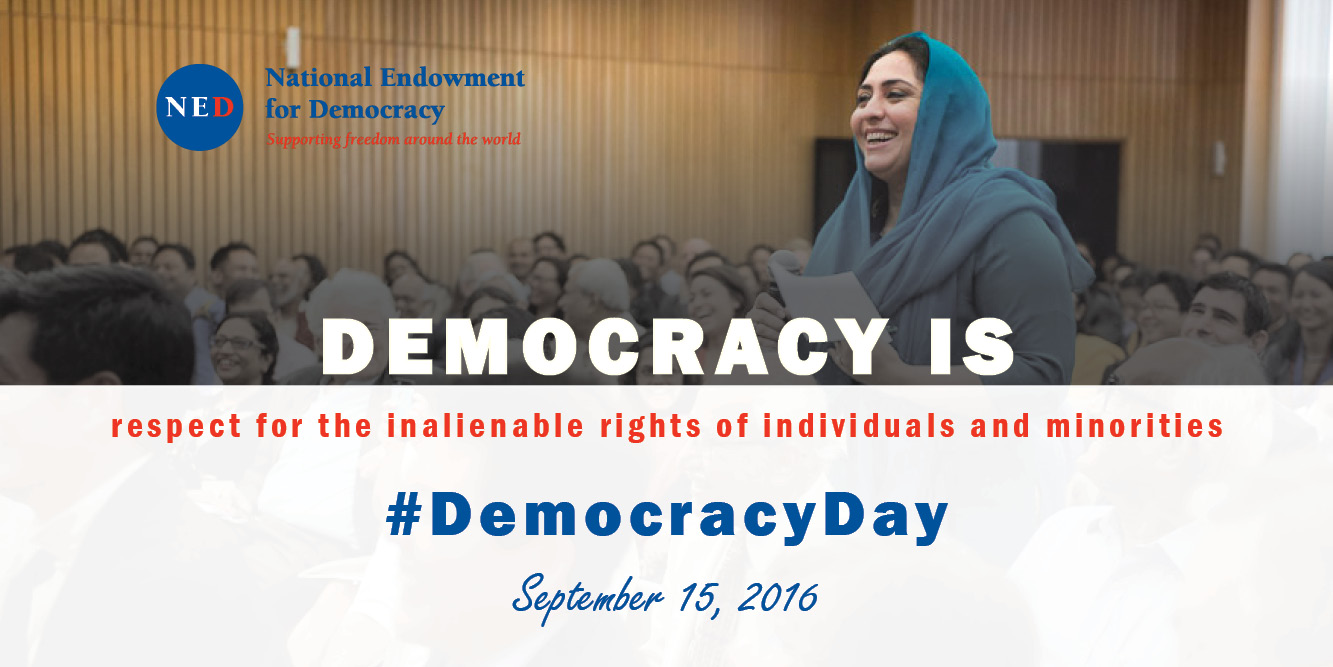 In March 2015 in New Delhi, the conference "Strengthening Democracy in Asia: Inclusion, Participation, and Rights" brought together hundreds of civil society organizations, media practitioners, politicians, and other champions of democracy from 15 nations. Featuring His Holiness the Dalai Lama and fellow Nobel Peace Prize winner Kailash Satyarthi, the conference highlighted challenges faced by activists, best practices in addressing them, and ideas for promoting democratic change within society.
Read more on Strengthening Democracy in Asia.
Vote Not Fight – Nigeria's 2015 Elections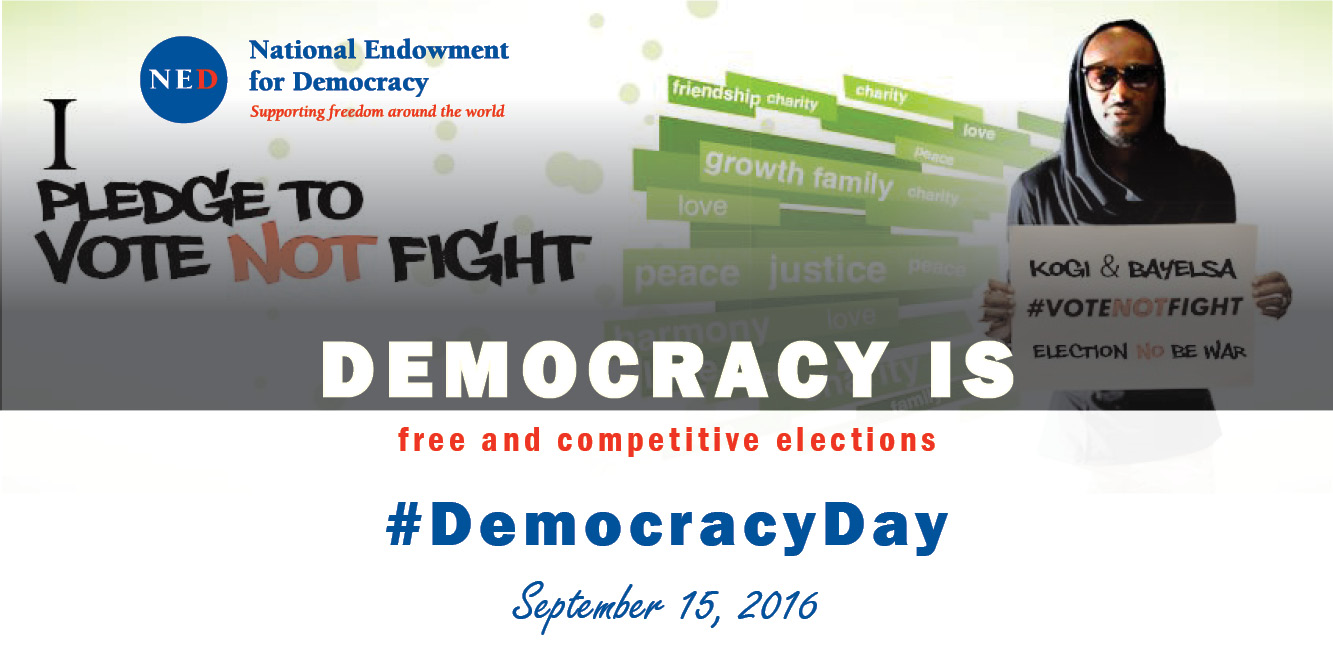 For over 20 years, NED has funded dozens of civil society organizations that challenged military dictatorship and helped achieve Nigeria's democratic restoration. But as Nigeria headed to the polls in March 2015, Nigerians and the international community alike were deeply concerned about the potential for a disputed and violent election. Political parties deployed inflammatory language and aggressive tactics to mobilize their supporters and intimidate their competitors. But in 2015, civil society activists and their partners guided the first peaceful and democratic alternation of power between parties in Nigeria's history.
Read more on Nigeria's 2015 Elections.
A Pioneer in Jordan's Political Life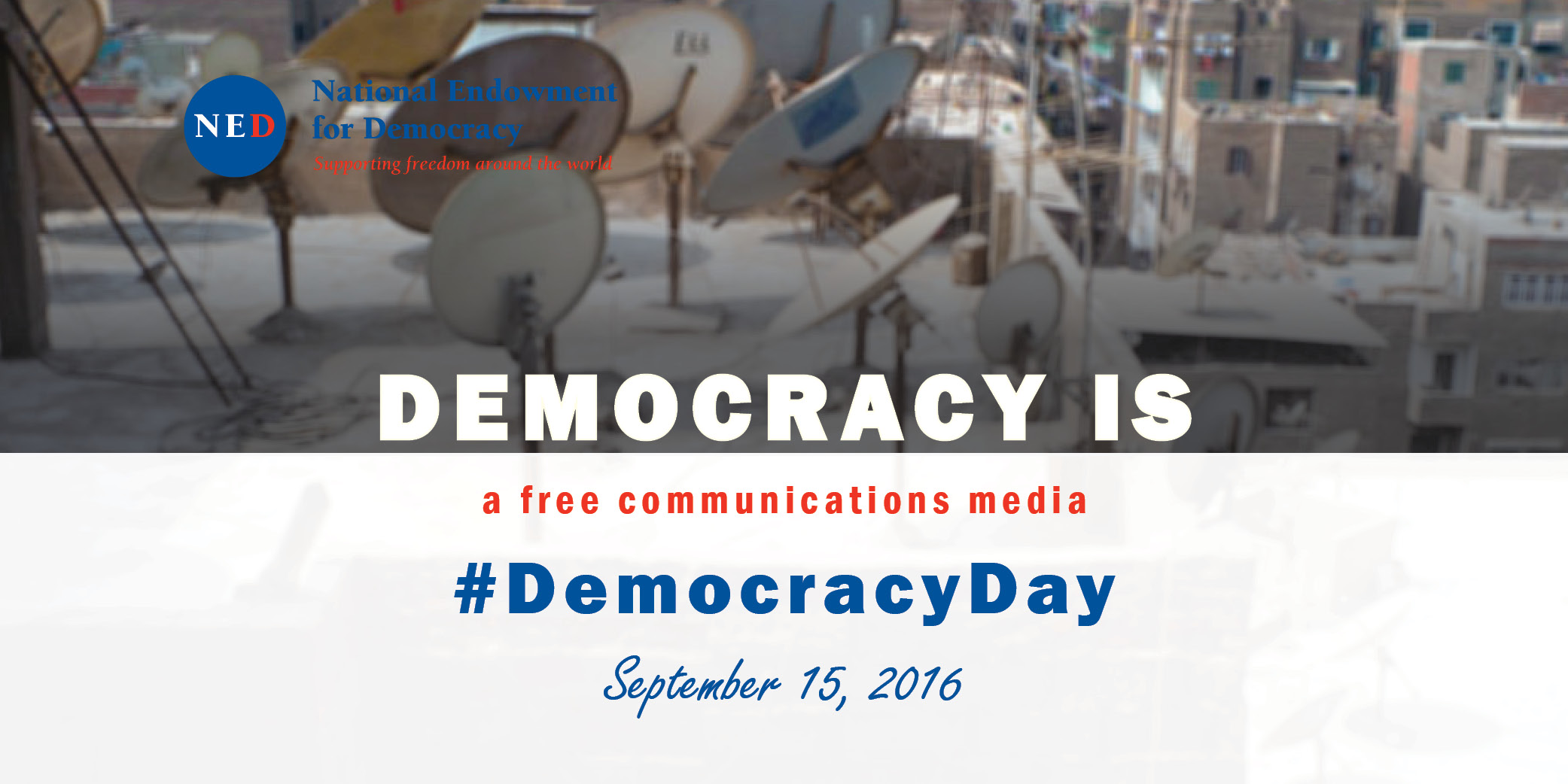 As Jordan's most consistent parliamentary watchdog, NED grantee CMN was a pioneer and remains a leader in facilitating interaction between MPs and their constituents on a regular basis. This makes it a unique contributor to political life in Jordan.
Learn more about this initiative.