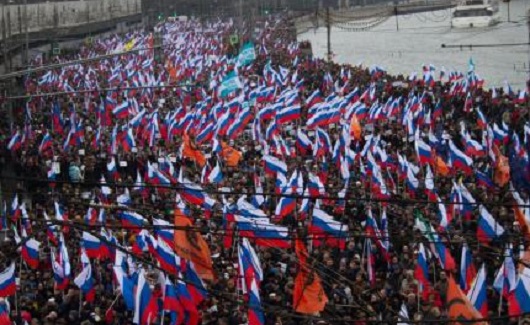 Reflecting on George F. Kennan's 1947 "X-article" which argued for the development of a policy to contain the spread of communism and the Soviet Union's influence, Forum Executive Director Christopher Walker examines the ways in which modern authoritarian regimes such as China, Russia, and Iran have turned this concept on its head to contain the spread of democracy in an article published in World Affairs' May/June issue.
"Today, in response to what they identify as critical challenges to their own regime interests, the resurgent authoritarians have marshaled vast resources to counter democratic development around the globe. This evolving "containment of democracy" has three key elements. First, it aims to erode the rules-based institutions that have established global democratic norms and cemented the post–Cold War liberal order. Second, it looks to check the reform ambitions of aspiring democracies and subvert the vitality of young democratic countries. And third, by systematically assailing the established democracies and the central ideas associated with them, it seeks to reshape the manner in which the world thinks about democracy…"
Read the article in World Affairs
Related Content
Visit the Forum's website and blog on "Resurgent Dictatorship: The Global Assault on Democracy".
Read Christopher Walker's Washington Post op-ed titled, "Authoritarian Regimes are Changing How the World Defines Democracy," published on June 13, 2014.