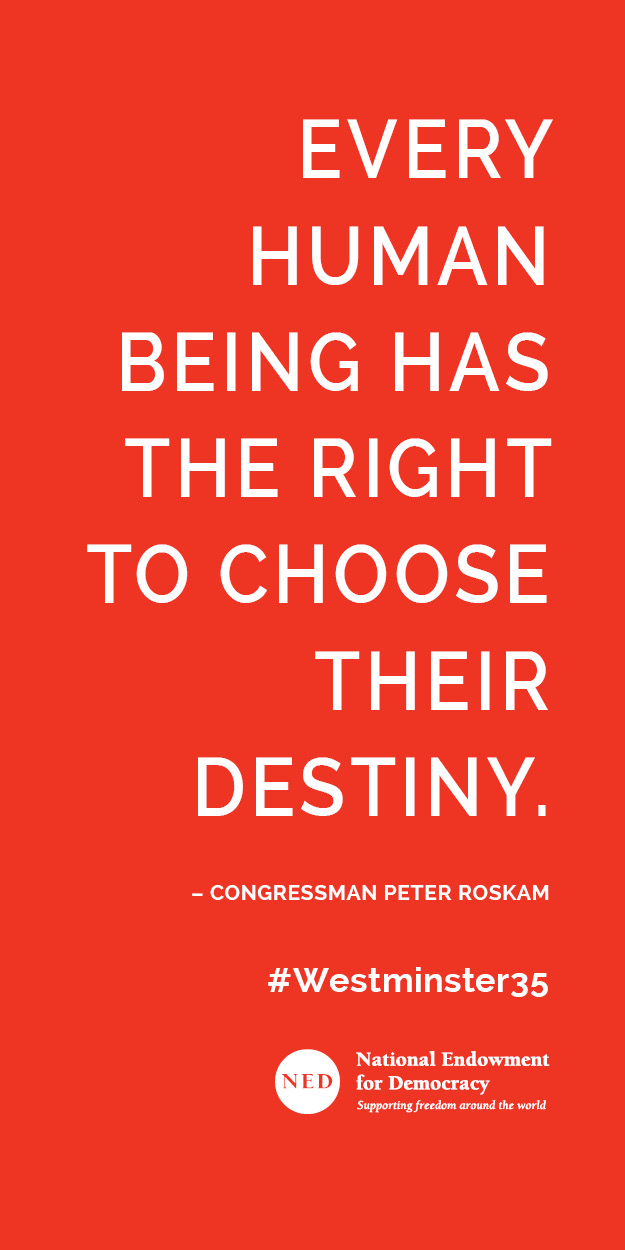 This year marks the 35th anniversary of President Ronald Reagan's historic and transformative Westminster Address.
On this day, President Reagan laid the foundation of America's commitment and determination to advance the cause of freedom and democracy for all nations of the world.
Around the globe, democracy is under assault.
Authoritarianism is on the rise and there has never been a more pressing time to heed President Reagan's call to "foster the infrastructure of democracy" and develop institutions which allow people to live out their God-given right of self-determination.
As we mark thirty-five years after this historic address, it remains imperative that the United States continues President Reagan's legacy in seeking to ensure every human being has the right to choose their destiny.
Congressman Peter Roskam is currently in his sixth term representing the 6th District of Illinois.