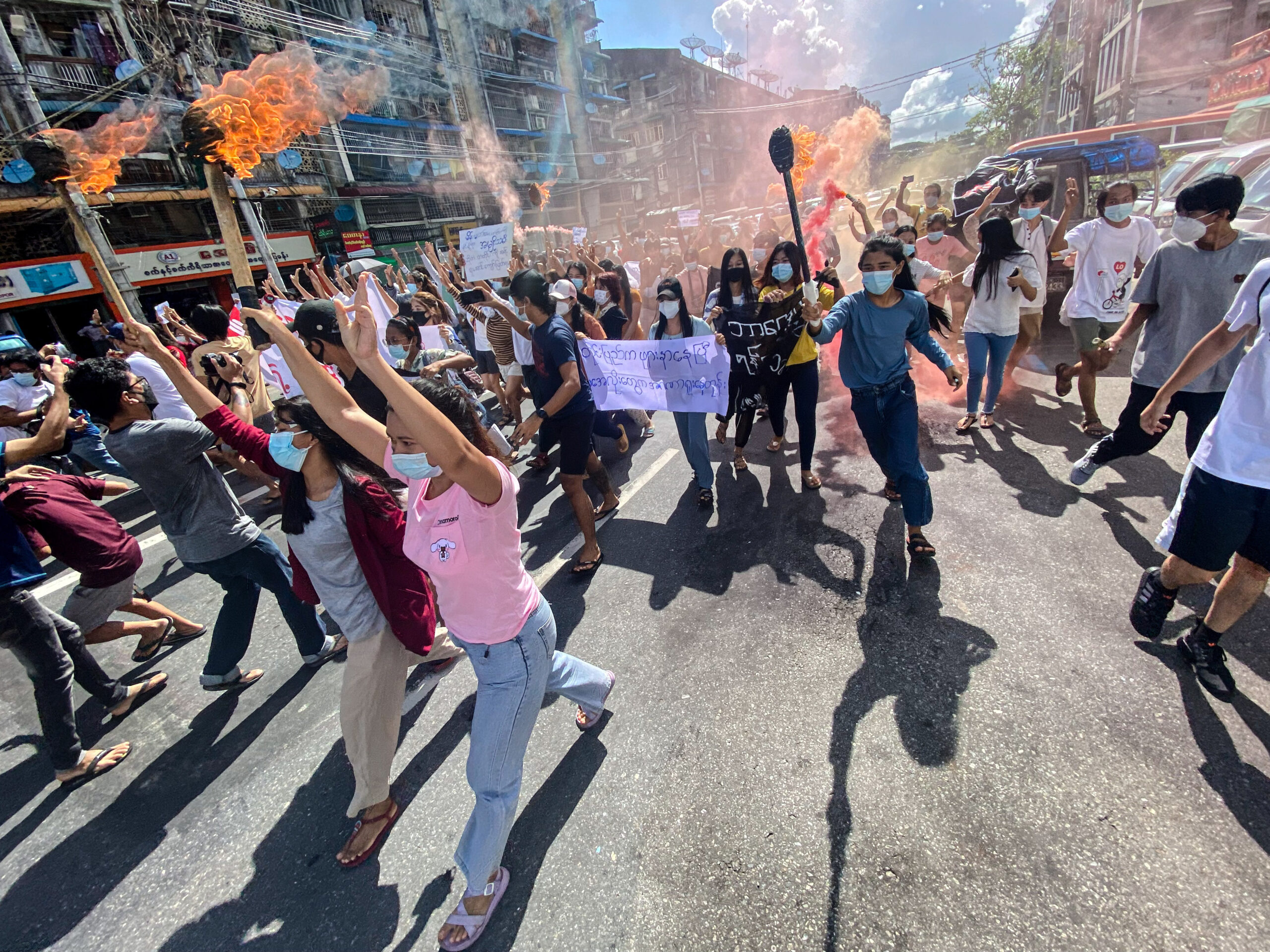 Civil society leader and former political prisoner Khin Lay speaks about women leading the resistance.
Since Burma's military seized control in a coup last February, demonstrations have brought millions to the streets to peacefully demand the return to the democratically elected government. The junta has shot, beaten, arbitrarily detained, and imprisoned thousands of citizens. Despite the danger, women have defied the military by not only taking leading roles in the resistance movement, but also advocating for equal participation in the country's democratic future.
Khin Lay has worked for years to empower women in Burma as founder and director of Triangle Women Organization, a National Endowment for Democracy grantee dedicated to strengthening women's capacity to lead across all aspects of public life, particularly in politics and activism.
Read a message from civil society leader Khin Lay about the women demonstrating for a democratic future in Burma: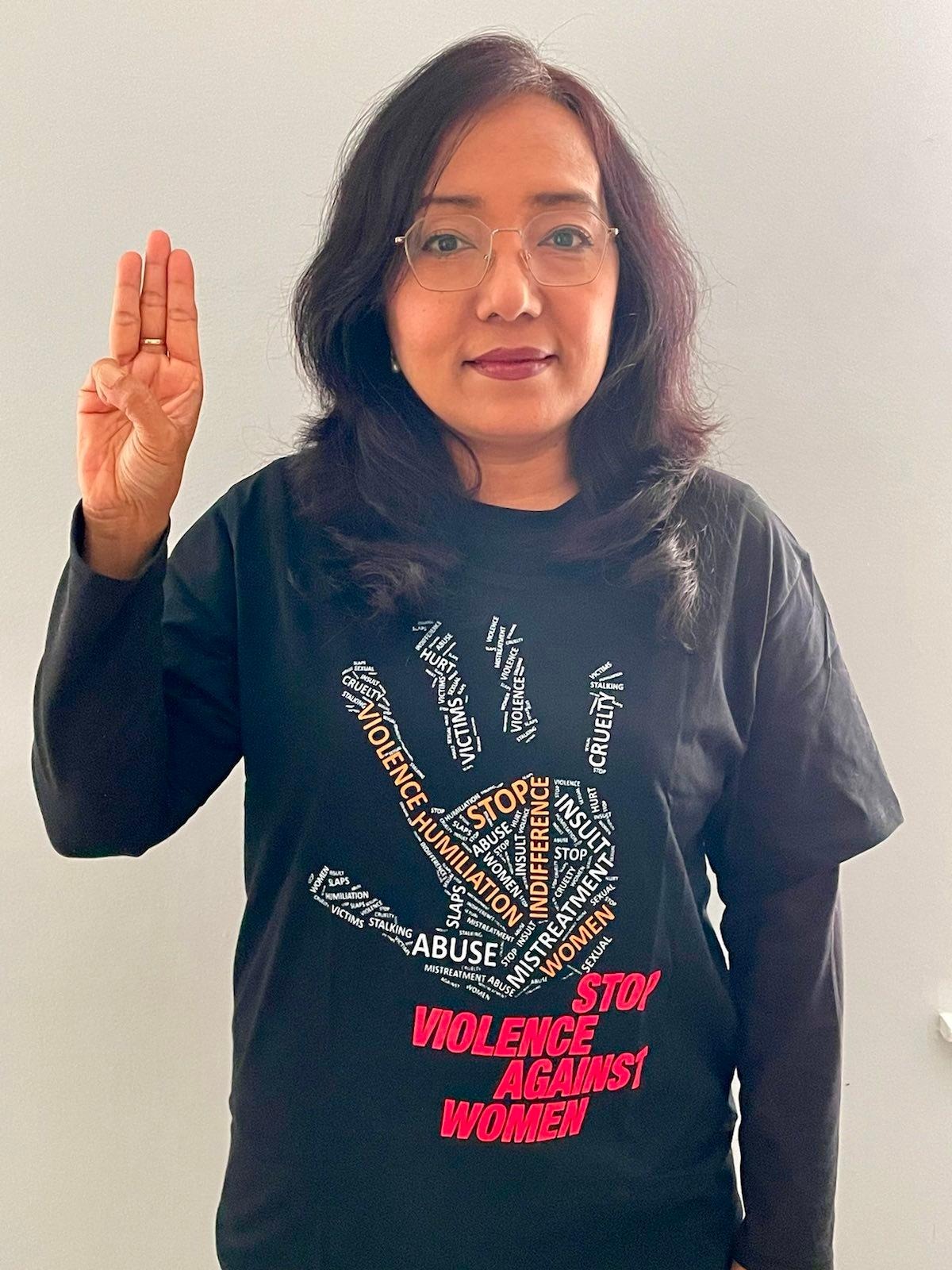 "Women in Burma have been on the frontlines of the struggle for democracy and human rights for decades. Over these many years, women played pivotal roles as activists, political figures, journalists, and human rights defenders—but they also had to battle constant societal barriers that often led to a lack of recognition for their leadership and their role in Burma's historic struggle.
According to the Assistance Associate for Political Prisoners (AAPP), there are currently over 2,000 women political prisoners in Burma. As a former political prisoner, myself, I founded Triangle Women Organization in 2010 to empower women and to prove that women play an important role in our ongoing nation-building efforts. Triangle Women Organization is committed to work for peace, gender equality, and for a just and democratic society.
Following ten years of democratic opening in Burma, the public has come to better recognize the capability of women in leadership roles. In the days following the military coup, it was often women who were taking the lead in organizing communities across the country. In the face of this current crisis, there is a unique opportunity to change the people's perspectives—not only about women's role in society, but also as leaders in the democratic resistance against military dictatorship.
I am amazed and inspired to see the determination and courage of women in this democracy movement, despite the brutality and many reports of gender-based violence. I strongly urge the international community to closely follow the status of women in Burma and to show solidarity by supporting the movement in every possible means. We aim to use this moment to break the bias and end the dictatorship."
~ Khin Lay, founder and director of Triangle Women Organization