Advocating for Women's Rights and Sudan's Democratic Future
Nuba Women for Education and Development Association, 2020 Democracy Award Winner
The Nuba Women for Education and Development Association (NuWEDA) supports the women of Sudan to engage in peace processes and activism on local and national issues related to women's rights. Now during a time of change in the country, NuWEDA focuses on advancing a national women's agenda, passing legal reforms to protect women's rights, and identifying and training women to serve in the transitional national assembly.
"What is keeping me [going] is the situation of the women I'm seeing, who are coming from the Nuba Mountains, coming from Darfur, coming from Blue Nile, coming even from some areas within the middle of Sudan, who have no education, whom they feel they have no role at all," says Kamilia Kura, president of NuWEDA. "So I saw that I have a role, I have to do something for my community and especially the women."
The Nuba Mountains is a historically-marginalized region in Sudan that has endured multiple conflicts, in addition to ethnic cleansing, aerial bombardments, and denial of humanitarian aid. Founded in 2002 to improve the welfare of these communities, NuWEDA promotes the active political participation of Nuban women and girls, and helps them gain access to education, healthcare and jobs skills. The organization campaigns against sexual and gender-based violence and for the elimination of all forms of discrimination against women in Sudan, and leads advocacy efforts for women's inclusion in the resolution of Sudan's many conflicts.
"The whole community was out for the revolution but women, we were really behind it very strongly, and they were even leading in the revolution." explained Ms. Kura. "And I was so happy to see that what we have been struggling to do for a long time, it is now that we are seeing it happening in front of us.
Kamilia Ibrahim Kuku Kura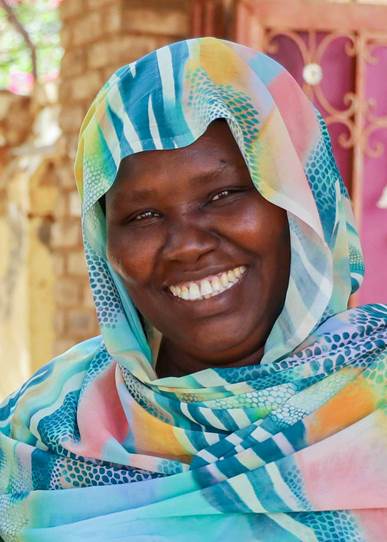 Kamilia Ibrahim Kuku Kura
is the founder and executive director of
Nuba Women's Education and Development Association (NuWEDA)
, a non-governmental organization focused on empowering Sudanese women, youth, and children from marginalized and conflict regions. A passionate activist and long-term community organizer for women's rights, Ms. Kuku Kura is a member of the Sudanese taskforce for engagement of women in the peace process, and a coordinator for the implementation of UN Security Council Resolution 1325 in Sudan. Upon receiving her diplomas in Community-Based Psychosocial Intervention and Christian Ministries, Ms. Kuku Kura decided she must speak out on behalf of human rights, as frequent fighting took place in the Nuba Mountains. Despite the risks and dangers, she worked tirelessly to ensure that the basic needs of women in the camps were met, running various aid programs for these communities. In 2006, Ms. Kuku Kura and other women were arrested in the Nuba Mountains, eventually freed following the pressure from several humanitarian organizations. With determination as strong as ever, Ms. Kuku Kura develops her skills by attending capacity-building trainings in Sudan and internationally, and NuWEDA continues to lead the way in advocating for women's rights in Sudan.
2020 Democracy Award Recipients
Sudan's Civil Society Honored