Grantee Spotlight: Nicaragua Nunca Más, 2021 Democracy Award Recipient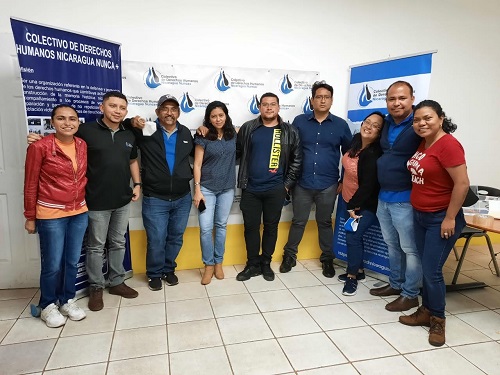 Despite intense persecution and crackdowns from the state, Nicaraguan civil society organizations and human rights defenders have bravely continued to report on human rights violations and support victims in their search for justice. One such group is the Colectivo de Derechos Humanos Nicaragua Nunca Más (Human Rights Collective Nicaragua Never Again), founded in 2019 by Nicaraguans living in exile in Costa Rica.
"Our main impact is the support provided to victims and the possibility of generating changes in the behavior of the perpetrators of human rights violations," said Wendy Flores, coordinator at Nicaragua Nunca Más. "The victims feel that their voices are heard, that their stories are also brought to the attention of the international community, and that these situations they have lived through and suffered will not go unpunished. They are being recorded for the collective memory of the people of Nicaragua."
The founders of Nicaragua Nunca Más are also personally familiar with the Nicaraguan state's repressive tactics. For years, they worked with the Nicaraguan Center for Human Rights (CENIDH), documenting and reporting on human rights in the country. But in 2018, the state canceled CENIDH's official registration. The organization's members faced intense threats and pressure and were eventually forced to leave the country.
Despite continued threats, several of the human rights defenders came together in exile to found a new organization based in Costa Rica, to continue their work. Today, Nicaragua Nunca Más documents stories of victims of state-led violence and advocates for victims in regional and international forums. For example, the organization has collected over 80 testimonies from victims about torture, abuse and poor conditions for political prisoners in the country. In addition, they also provide much-needed psychosocial support for victims.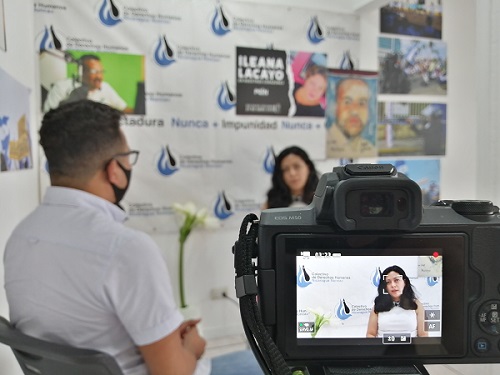 "The current Ortega Murillo dictatorship embodies the absolute denial of human rights, demonstrated by more than three years of systematic repression," said Gonzalo Carrión, president of Nicaragua Nunca Más. "There is a state of terror and more than 150 political prisoners who are being denied all of their rights. Without human rights there can be no democracy, and without democracy, human rights are probably just a beautiful dream."
Since 2018, when over 300 people were killed and 2,000 injured in a violent crackdown on protesters, repression and persecution have led thousands of Nicaraguans to flee the country. In more recent months, the government has led a sustained campaign of arbitrary arrests of over 30 members of the political opposition, journalists, and civil society leaders in advance of the country's November 7 presidential election.
"Ensuring that victims of grave human rights violations obtain justice is critical for Nicaragua's democratic future," said Miriam Kornblith, NED Senior Director, Latin America and the Caribbean. "The Colectivo de Derechos Humanos Nicaragua Nunca Más and other human rights organizations are playing an essential role in documenting such violations, protecting historical memory, and seeking guarantees of non-repetition in favor of victims."
Flores said that she and her colleagues will not stop their work, no matter how repressive the Nicaraguan state becomes.
"Due to our experience as human rights defenders, we decided to continue working on these issues from exile," said Flores. "We have the commitment to continue doing our work and serve as a voice for those who are oppressed in our country today, because what has happened in our country and is still happening cannot remain in impunity."
Carrión said the continued resistance of the Nicaraguan people in the face of terror and repression gives him hope. "The country is going to achieve that great ideal of the right to live in freedom, to live in democracy, and to live without fear," he said. "If Nicaragua takes back its freedom and puts the dictatorship in its place, it will surely also be a motivating element for all the people in the region and beyond Central America who want to live in peace, who want to have freedom and fully enjoy their rights without fear to say or do what is right."
Learn More About Human Rights Collective Nicaragua Nunca Más
2021 Democracy Award Recipient Bios
Guillermo Gonzalo Carrión Maradiaga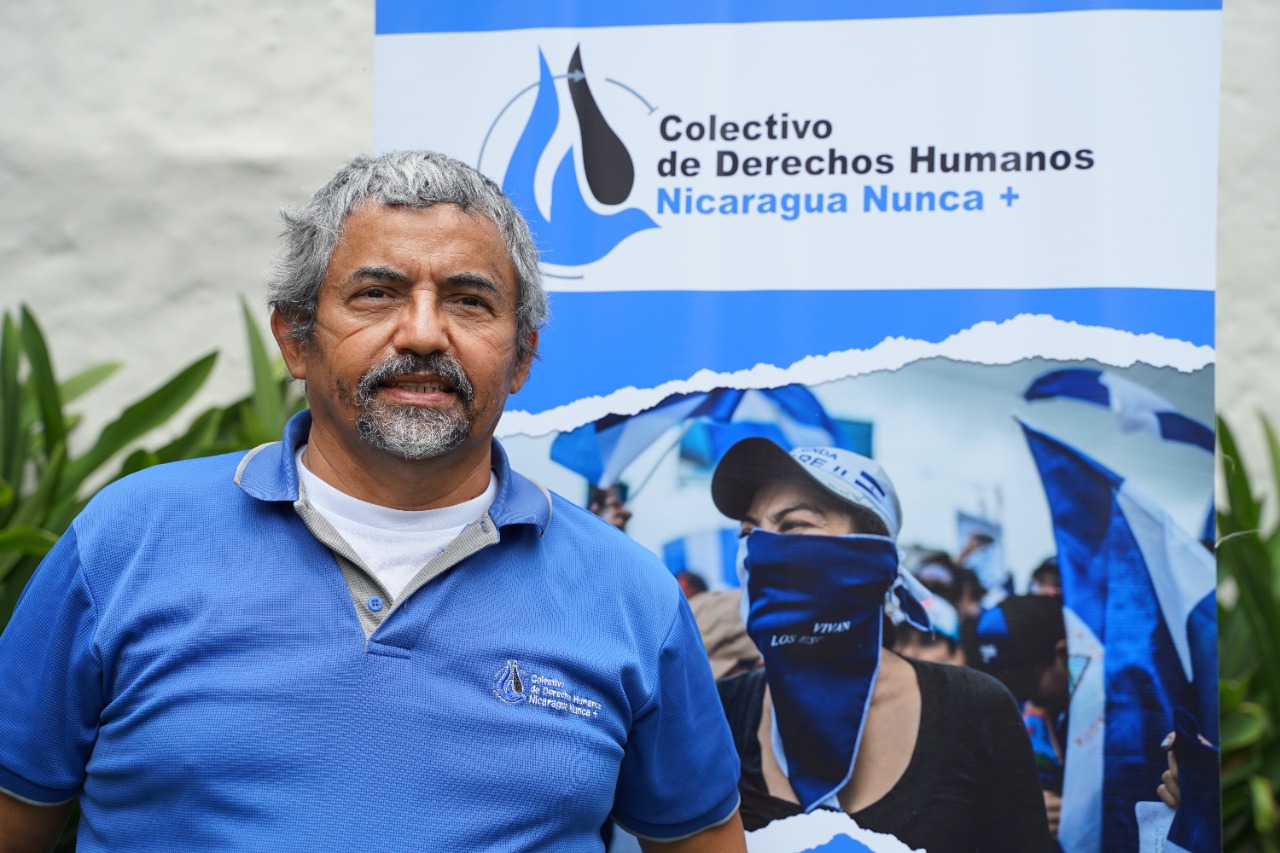 Guillermo Gonzalo Carrión Maradiaga has worked for 30 years as a human rights defender and an advocate for those who have been victims of the abuse of power. For 14 years, Carrión served as the Legal Director of the NGO Nicaraguan Center for Human Rights (CENIDH). Due to intense repression and the Ortega regime's criminalization of the organization, he was forced into exile in Costa Rica and has been displaced there since December 2018. In Costa Rica, Carrión reunited with a group of colleagues who were also former members of CENIDH. There, they continue their work to promote and defend human rights as part of the Human Rights Collective Nicaragua Nunca Más, of which he is now President. Carrión earned his law degree from the Central American University of Nicaragua (UCA) in 1993 and a Master's in Public Law with a focus on Constitutional Law from the Catholic University in Chile in 1998.
Wendy Valeska Flores Acevedo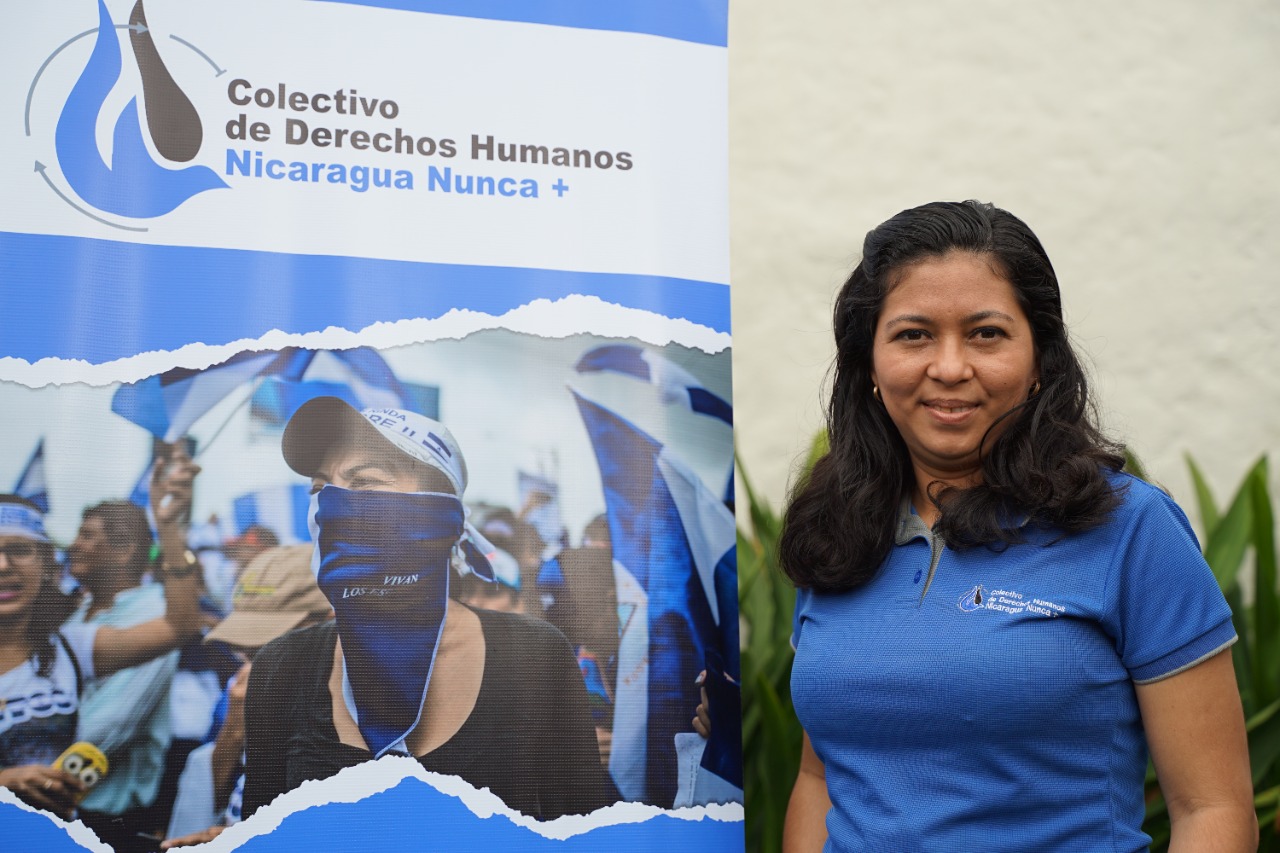 Wendy Valeska Flores Acevedo began her work as a human rights defender in 2002, at the age of 20, when she started as an intern at the Nicaraguan Center for Human Rights (CENIDH), where she worked until December 2018. In December 2018, the Center was illegally closed and the facilities were taken over by the Ortega regime and Flores was forced into exile in Costa Rica. In May 2019, together with other defenders, she founded the Human Rights Collective Nicaragua Nunca Más, in which she serves as the foundation's Coordinator and provides legal support, among other roles. Flores graduated as a lawyer from the Central American University of Nicaragua (UCA), where she completed a postgraduate degree in Constitutional Law and Human Rights from the Institute of Legal Studies and Research (INEJ). She also has a Diploma in Human Rights and Women from the Human Rights Center of the Faculty of Law of the University of Chile.
2021 Democracy Award Recipients
Civil society groups in Central America advancing democracy, accountability, and transparency.