One year since the launch of Russia's full-scale invasion, Ukraine and its allies appear to be finding success in the competition for narratives in the information space—due, in large part, to civil society innovation.
Digital technologies are being deployed to monitor migrants passing through Latin America's Triple Border Area without public scrutiny or privacy protections.
Despite the People's Republic of China's pervasive information activities around the globe, failed operations raise doubts about the efficacy of its efforts to shape global perceptions

.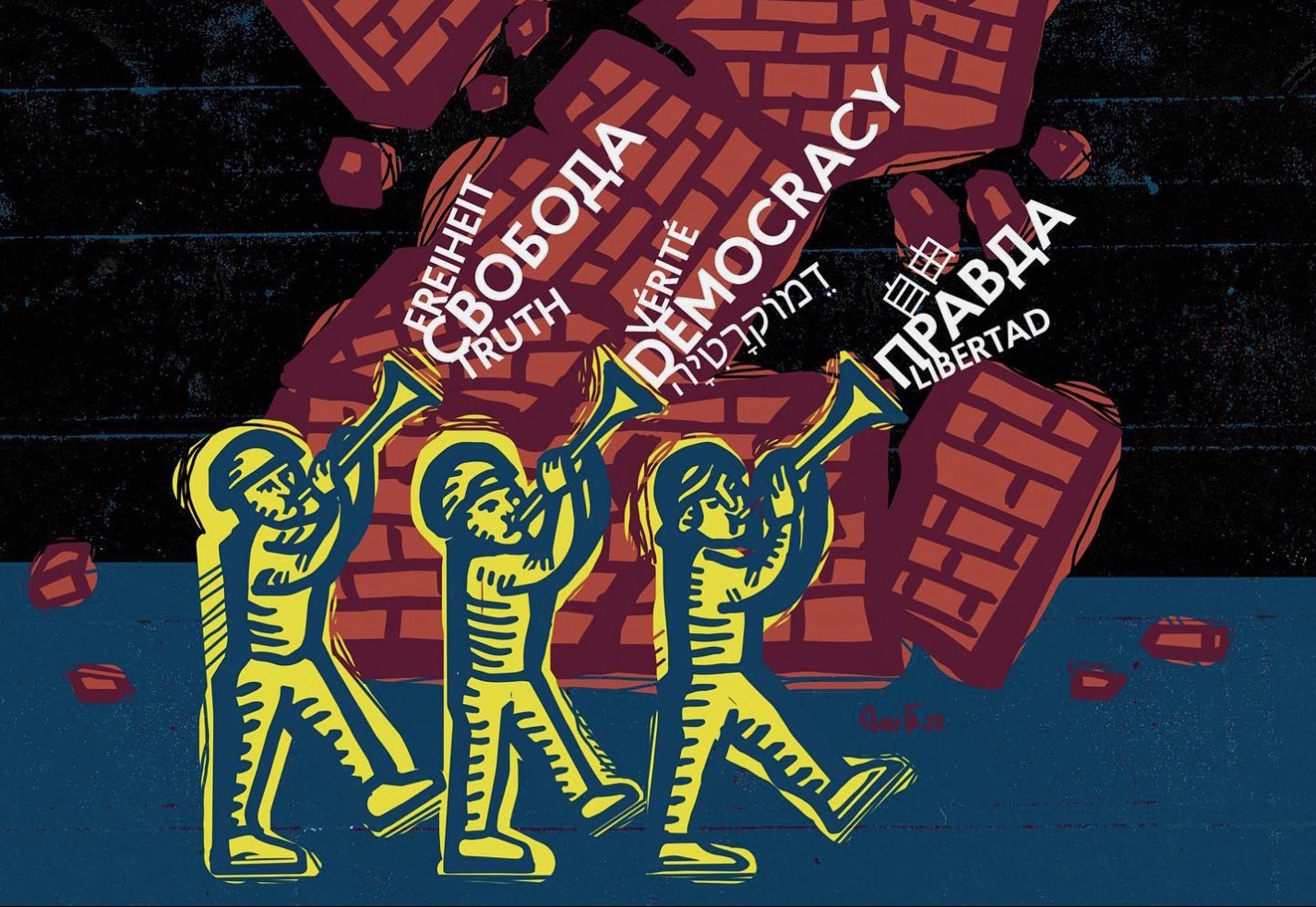 Shielding democracy: civil society adaptations to kremlin disinformation about ukraine // march 2
by Adam Fivenson, Senior Program Officer, International Forum for Democratic Studies
One year since the Kremlin's unprovoked, full-scale invasion, Ukraine and its allies appear to be finding success in the battle over the information space, at least across much of the transatlantic community. Civil society organizations in Ukraine and across Central and Eastern Europe have been critical to this success, countering Moscow's efforts to delegitimize the Ukrainian state, obscure Russian atrocities, and fracture the Western alliance.
A new report from the International Forum for Democratic Studies, Shielding Democracy: Civil Society Adaptations to Kremlin Disinformation about Ukraine, examines civil society's efforts to counter Moscow's robust disinformation machine. Featuring insights from Galyna Petrenko of Ukraine's Detector Media, Veronika Víchová and Andrej Poleščuk of the European Values Center for Security Policy in the Czech Republic, and myself, the report highlights the ways in which civil society organizations in Ukraine and around Central and Eastern Europe have adapted their methods to counter the Kremlin's many hydra-like campaigns to justify its violence in Ukraine.
Throughout 2022 and early 2023, I conducted over fifty interviews with civil society experts and hosted a series of private convenings with civil society, journalists, researchers, fact-checkers, and the like. My co-authors and I identified three critical factors—deep preparation, cooperation between civil society and with governments, and the use of emerging technologies—that have been integral to Ukraine's resilience in the information space.
Deep Preparation: Civil society organizations across the region have been scaling and evolving their responses to Russia's information activities since the 2014 Revolution of Dignity. Since many of the narratives deployed to justify the invasion of Crimea in 2014 have been reused and recycled to rationalize the full-scale invasion in February 2022, Ukrainians were prepared to identify and counteract Russian disinformation immediately after the war began.
Networks of Cooperation: Moscow's disinformation machine is far too complex and far-reaching for any single organization to counter alone. Civil society across the region has leveraged common values and diverse skill sets to form multidisciplinary networks with the speed and sophistication necessary to combat the Kremlin's industrial-scale disassembling. Cooperative networks (e.g., National Democratic Institute's Disinformation Coordination Hub) and informal citizen-driven initiatives (e.g., the North Atlantic Fellas Organization and the "Elves"), coupled with unifying policies adopted by Ukraine's Strategic Communication Center, provided researchers and civil society with diverse platforms to share best practices and design timely joint responses in ways they could not on their own.
Emerging Technology: In our complex and evolving information ecosystem, disinformation spreads faster than it can be debunked. Artificial intelligence and machine-learning tools bolster the counter-disinformation community's ability to rapidly detect Russian narratives, predict future campaigns, and design effective responses before narratives cross channels, platforms, and outlets to reach larger audiences.
The democratic world has much to learn from Ukraine, which has been on the front lines of the struggle between democracy and autocracy since the Kremlin's illegal annexation of Crimea nine years ago. While not all lessons learned in the Ukrainian context will have applications elsewhere, especially in non-conflict settings, they provide insight into tried-and-true tactics from experienced civil society organizations at the vanguard of repelling authoritarian disinformation.
The threat Moscow's disinformation machine poses is clear. While its claims about Ukraine may defy observable reality, they are a critical component of the Kremlin's information space strategy, which aims to unmoor societal perceptions from fact-based reporting and experience, undermining the very concept of knowable truth. Given the high stakes, democratic societies must learn from the Ukrainian experience and work together to affirmatively and purposefully confront this global challenge.

assessing the effectiveness of beijing's information manipulation activities abroad
The Chinese Communist Party (CCP) is employing targeted disinformation campaigns and other information space tactics to mold international opinions in its favor, but the impact of these coordinated activities remains unclear. For example, one of China's most prolific and well-resourced influence operations, Dragonbridge, was unable to attract organic users. Despite this failure, another study examining the impact of state-sponsored messaging across nineteen countries found evidence suggesting that the CCP is successfully persuading some global audiences that China's authoritarian model delivers over democratic alternatives.
disinformation's role in brazil's insurrection
Brazil's January 8 insurrection was rooted in a sustained disinformation campaign from far-right sectors of the polity that was inadequately countered. Following the violence, Brazil's judiciary has responded swiftly and harshly, but concerns over free speech have called into question the line between oversight and censorship. To meet this challenge, Brazil must implement a multistakeholder response capable of rebuilding trust and addressing the false realities holding it captive, Roberta Braga argues in a recent Power 3.0 blog post.

escalating surveillance in russia
Russian President Vladimir Putin's unprovoked invasion of Ukraine has sparked a wave of domestic opposition to the war, but Russian activists, journalists, and politicians have found themselves up against the country's growing surveillance apparatus. Moscow's "Safe City," a centralized network connecting the city's 169 information systems with hundreds of thousands of surveillance cameras, is being used to identify protestors in a bid to arrest dissenting voices and curb protests in public spaces. Activists are also concerned about purported cooperation and information-sharing between supposedly-encrypted messaging app Telegram's developers and Russian authorities.
For more on smart city technologies and their implications for democracy, see the International Forum's December report and recording of a virtual event on the topic.
authoritarian applications of tech in latin america
Across Latin America, governments are deploying sophisticated surveillance technologies ostensibly to uphold public safety—but these tools come at a cost for human rights and civil liberties. A new TEDIC report spotlights the rollout of facial recognition and license-plate tracking systems to monitor migrants and combat drug trafficking in the Triple Border Area of Brazil, Paraguay, and Argentina. The investigation uncovered that the programs lack public oversight, privacy safeguards, and human rights impact assessments. Digital rights groups have called for greater cooperation between the digital and human rights communities to address these challenges.

artificial intelligence for good: applications for counter-disinformation work
Malign actors are weaponizing artificial intelligence to scale their foreign information activities, but the same technology presents opportunities for the counter-disinformation community. Combatting automated disinformation will require leveraging new AI-enabled tools to hasten the detection of malign information campaigns, predict emerging narratives, and expand debunking efforts. Some organizations, like Detector Media and Newtral, have begun implementing such tools to accelerate their work.

The International Forum marked the launch of Shielding Democracy: Civil Society Adaptations to Kremlin Disinformation about Ukraine with a virtual discussion. Peter Pomerantsev, Olha Bilousenko, and report contributors Veronika Víchová and Adam Fivenson highlighted lessons learned from the coordinated effort to counter Moscow's malign narratives.
Reagan-Fascell alumna Roukaya Kasenally, a contributor to Smart Cities and Democratic Vulnerabilities, was a featured guest on the Power 3.0 podcast. She describes the Mauritius Safe City Project and explains why digitalization initiatives threaten democracy when implemented without guardrails.
Despite the danger, the National Endowment for Democracy's courageous Ukrainian partners continued their work throughout Russia's full-scale invasion of Ukraine. Watch this video about NED partners as they continue their fight for freedom.
"Putin Needs Repression to Run an Unpopular War" – Dylan Myles-Primakoff (Foreign Policy, February 24)
"How Ukraine is Beating Russia's Disinformation Campaigns" – Galyna Petrenko and co-author of NED report, (RestofWorld, February 24)
"Why Nigeria's Election is a Key Test for Democracy in 2023" – Damon Wilson (Time, February 23)
"One Year Later, Lessons from Ukraine in Fighting Disinformation" – Adam Fivenson and principal author of NED report (Just Security, February 21)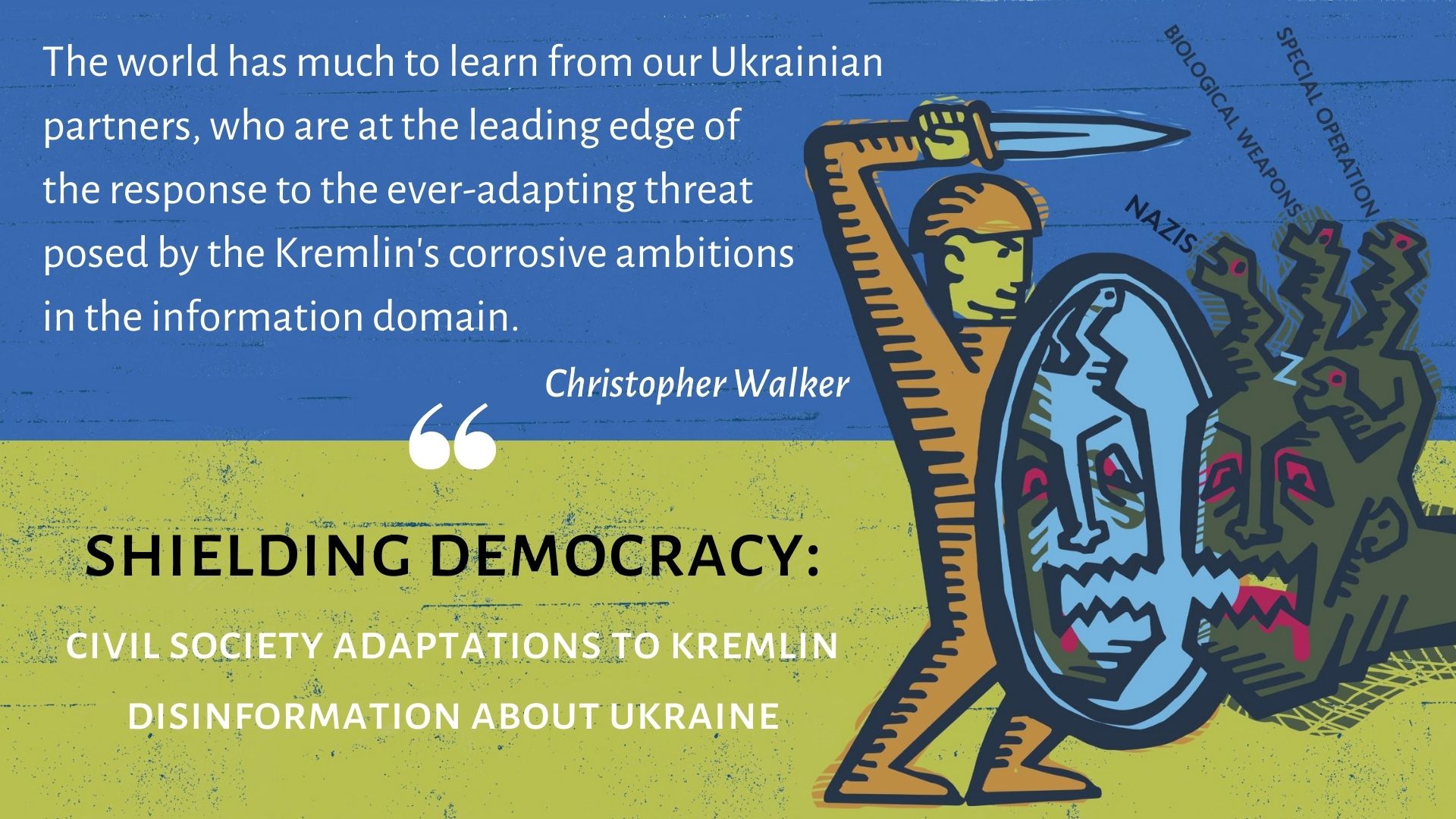 ---
Thanks for reading Digital Directions! If you enjoy this newsletter, forward it to a friend or share on social media so that others can subscribe.