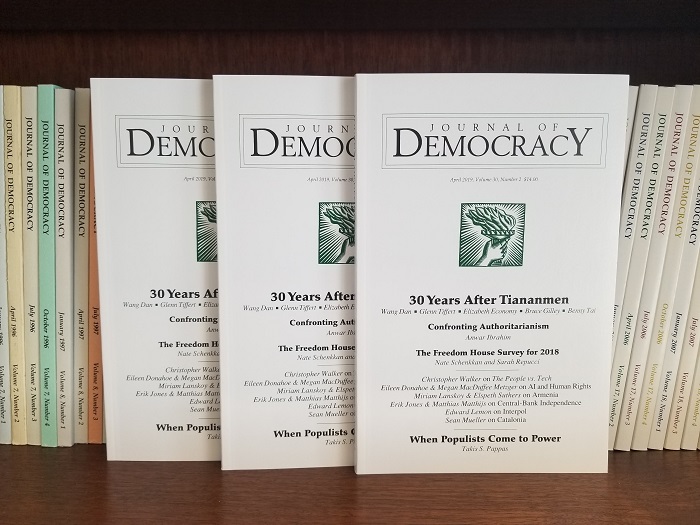 Thirty years after the 1989 protests in Beijing's Tiananmen Square and their brutal suppression captured global attention, repression is on the rise in Xi Jinping's China. In a special set of five articles, activists and scholars reflect on the legacy of Tiananmen:
Also in the April 2019 issue:
What lessons does Malaysia's transition hold for confronting authoritarianism? Anwar Ibrahim addresses this question in the fifteenth annual Seymour Martin Lipset Lecture on Democracy in the World.
Why are dissidents and exiles increasingly being targeted through Interpol? Edward Lemon explores authoritarian cooptation of the world's leading global-policing organization.
How did peaceful protesters unseat Armenia's semiauthoritarian leader? Miriam Lanskoy and Elspeth Suthers examine the roots and prospects of the 2018 Velvet Revolution.
Plus:
For the complete Table of Contents, visit www.journalofdemocracy.org.