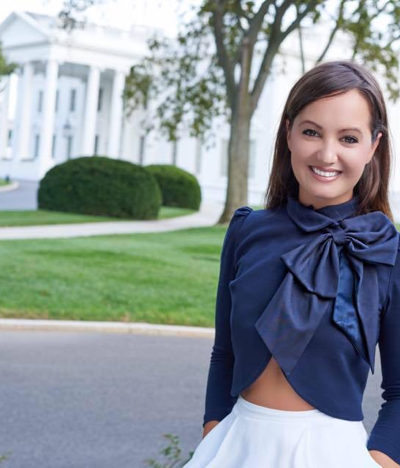 Frances Holuba
PENN KEMBLE DEMOCRACY FORUM FELLOWS
Frances Holuba's fiery enthusiasm and creative approach to problem solving has launched her into civil service and social change. After five years at the White House, Frances launched a brand new division of POLITICO's audience solutions team called Social Enterprise, which aims to bolster content, partnerships and events with purpose-driven organizations, foundations, nonprofits and private sector partners with strong corporate social responsibility.
During her time in the Administration, she served as a strategic millennial voice for the office Global Engagement Office at the White House balancing a series of initiatives that the President placed as a priority for global engagement priorities as well as an advancement in U.S. Public Diplomacy Issues. Prior to the White House, Ms. Holuba worked for Ashoka's Changemakers, coordinating global competitions for social entrepreneurs.
Ms. Holuba graduated cum laude from the University of Virginia with a Bachelor of Arts Degree in Political Philosophy, Policy and Law, an interdisciplinary major encouraging intensive study of the connections between political philosophy and legal theory, legal thought and historical change, law and public policy. Inspired by her studies and international development projects in Ghana, Italy, Spain, and Belize, international policy and social entrepreneurship have remained the forefront of her budding career.
Click here to return to the full list of 2016-17 Penn Kemble Fellows
1201 Pennsylvania Ave, NW, Suite 1100, Washington, DC 20004