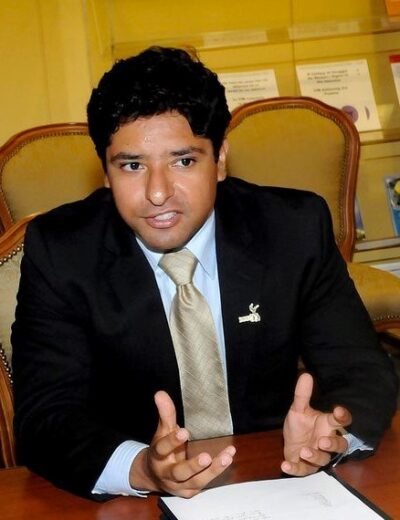 Osvaldo Gómez Martínez
Osvaldo Gómez Martínez (PhD) is an international economist team lead for Latin America and the Caribbean with the U.S. Foreign Agricultural Service (FAS). From 2010-2014, Osvaldo was a U.S. diplomat with the Department of State. As an alternate representative to the U.S. Permanent Mission to the Organization of American States (OAS) and member of the Presidential Summit of the Americas U.S. team, Osvaldo spearheaded multilateral negotiations on a wide range of economic and security issues. Throughout his tenure, Osvaldo successfully negotiated U.S. interests on political declarations and resolutions in five OAS Ministerials, four OAS General Assemblies, and the 2012 and 2015 Summit of the Americas. As a multilateral affairs advisor for the U.S. Department of State Bureau of Counterterrorism Office of Multilateral Affairs, Osvaldo was also responsible for advising and coordinating federal inter-agency efforts defining and advancing U.S. policy and programmatic interests on counterterrorism issues within the OAS, the Asia-Pacific Economic Cooperation (APEC), the Group of Eight (G8), and the United Nations Security Council Counterterrorism Committee (UN).
In 2004, Osvaldo received the Public Policy and International Affairs Fellowship at the University of Michigan and studied abroad at the American University of Paris, the National Autonomous University of Mexico and the Center for Economic Research and Education in Mexico City. Osvaldo received his PhD in economics from the University of Cambridge, his Master's degree on international affairs from the School of International and Public Affairs at Columbia University and his dual Bachelor's degree on international political economy and comparative literature from the University of California, Berkeley.
1201 Pennsylvania Ave, NW, Suite 1100, Washington, DC 20004