NED Event recommended reads
The following is a selection of books and articles associated with an event NED is hosting or a day NED is celebrating. On May 3, 2021 we are celebrating World Press Freedom Day. Check out the full list here. Learn more about NED's library here.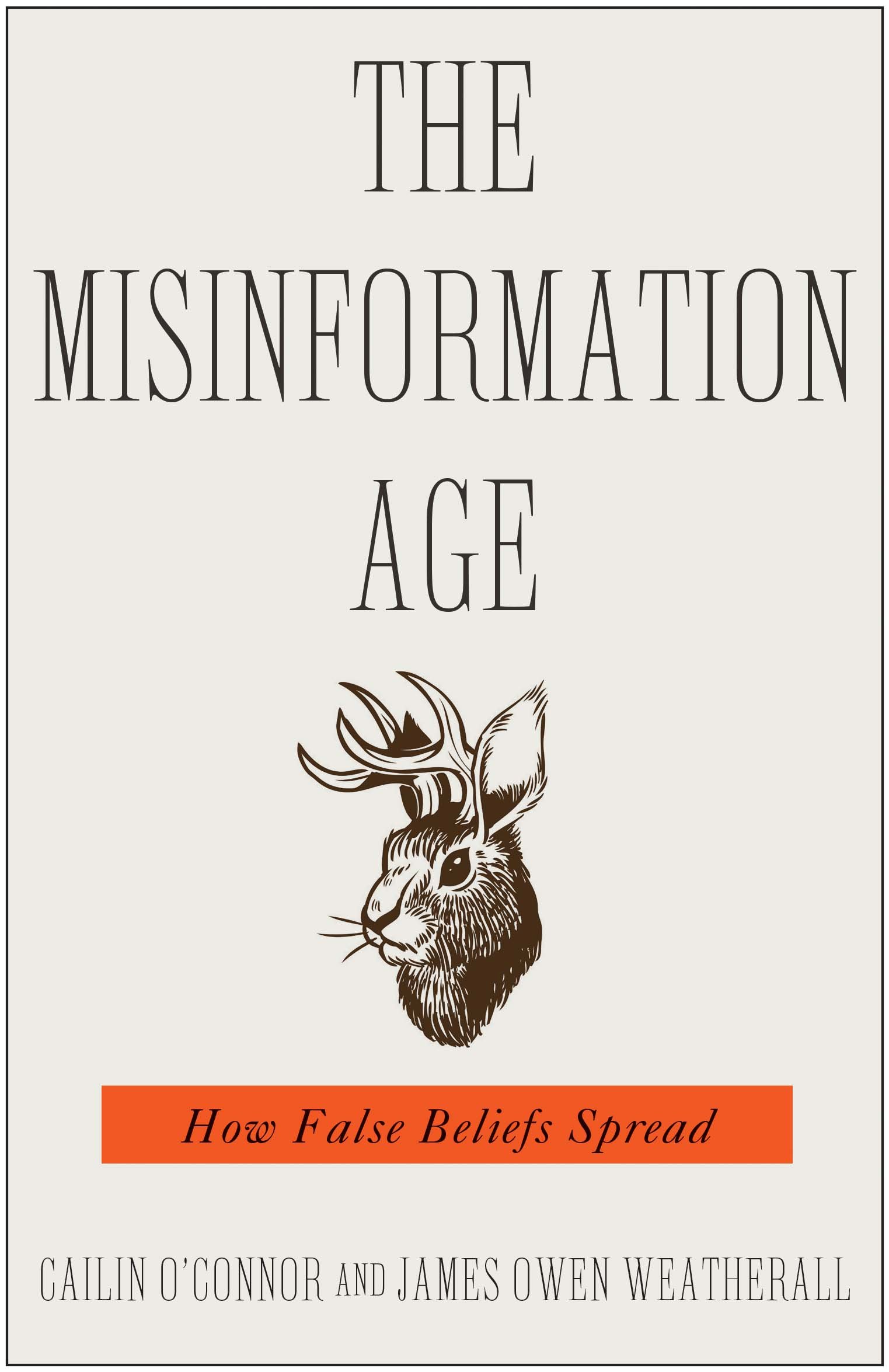 The misinformation age: How false beliefs spread
by Cailin O'Connor & James Owen Weatherall
"In an age riven by "fake news," "alternative facts," and disputes over the validity of everything from climate change to the size of inauguration crowds, the authors argue that social factors, not individual psychology, are what's essential to understanding the persistence of false belief and that we must know how those social forces work in order to fight misinformation effectively." — Provided by publisher
---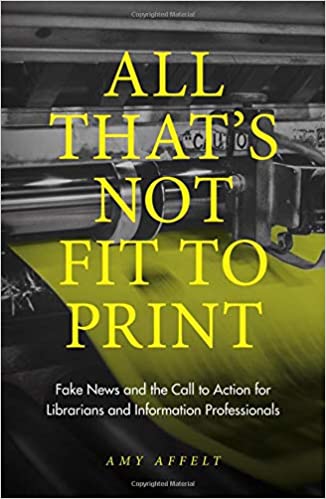 All that's not fit to print: Fake news and the call to action for librarians and information professionals
by Amy L. Affelt
"Fake news may have reached new notoriety since the 2016 US election, but it has been around a long time. In All That's Not Fit to Print, Amy Affelt offers tools and techniques for spotting fake news and discusses best practices for finding high quality sources, information, and data." — Provided by publisher
---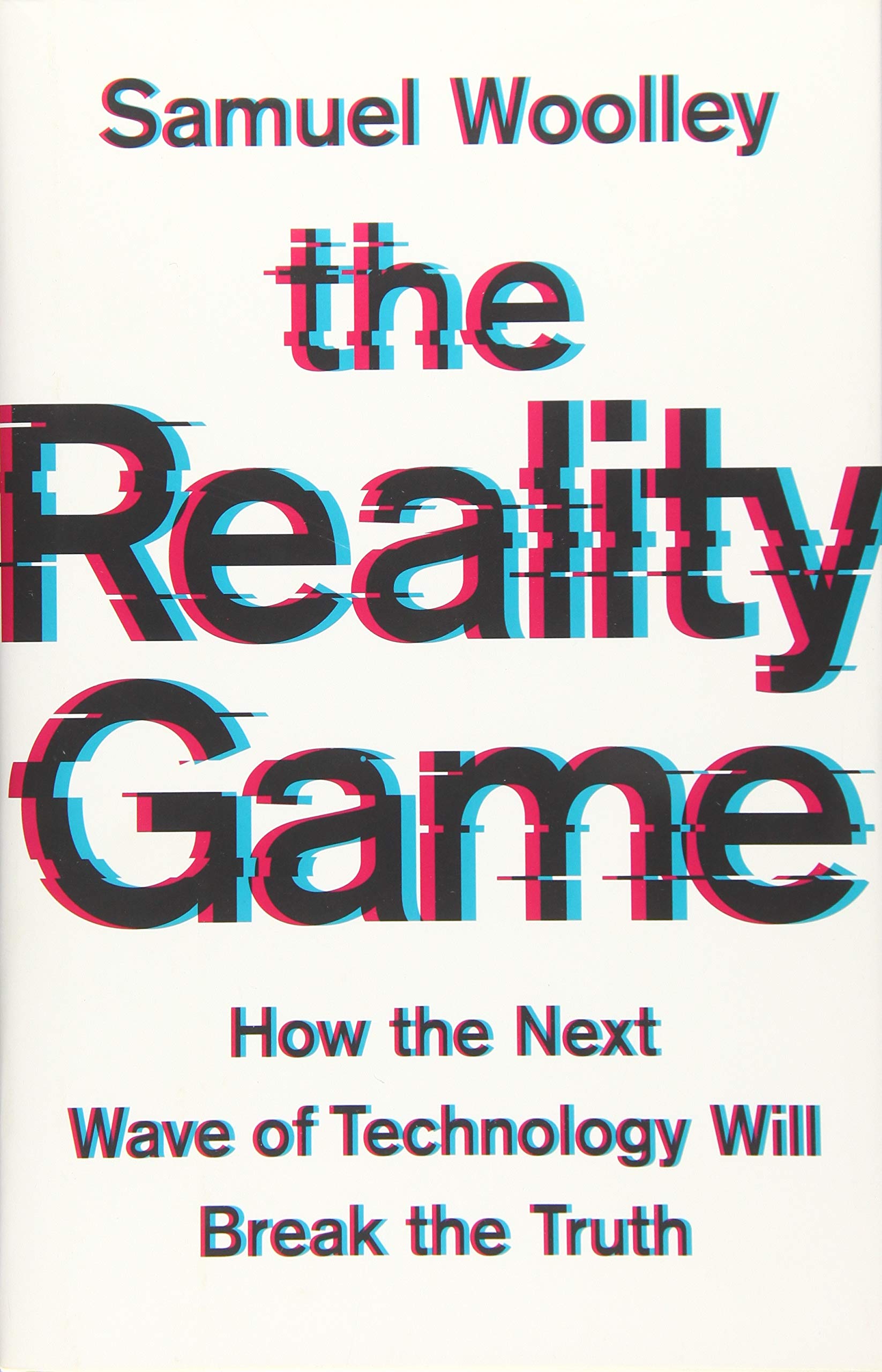 The reality game: How the next wave of technology will break the truth
by Samuel Woolley
"As Samuel Woolley shows, we will soon be navigating new technologies such as human-like automated voice systems, machine learning, "deepfake" AI-edited videos and images, interactive memes, virtual reality and augmented reality. In stories both deeply researched and compellingly written, Woolley describes this future, and parses how the technology can be manipulated, who might control it, and its impact on political strategy. Finally, Woolley proposes strategic responses to this threat with the ultimate goal of empowering activists and pushing technology builders to design for democracy. We may not be able to alter how the internet was used to challenge democracy during elections or crises in years past, but we can follow signals to prevent manipulation in the future–and to use these powerful new tools not to control people but to empower them"– Provided by publisher
---
Lie machines: How to save democracy from troll armies, deceitful robots, junk news operations, and political operatives
by Philip N. Howard
"We live in a world of technologies that misdirect our attention, poison our political conversations, and jeopardize our democracies. With massive amounts of social media and public polling data, and in depth interviews with political consultants, bot writers, and journalists, political consultants, Philip N. Howard offers ways to take these "lie machines" apart. Lie Machines is full of riveting behind the scenes stories from the world's biggest and most damagingly successful misinformation initiatives-including those used in Brexit and U.S. elections. Howard not only shows how these campaigns evolved from older propaganda operations but also exposes their new powers, gives us insight into their effectiveness, and shows us how to shut them down." — Provided by publisher
---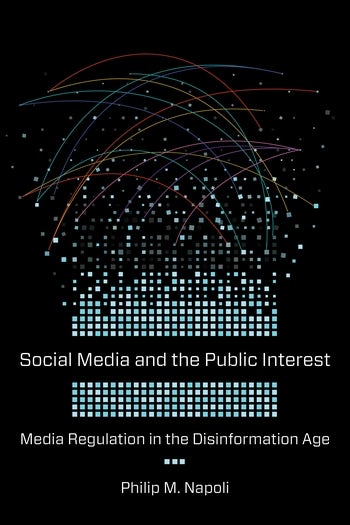 Social media and the public interest: Media regulation in the disinformation age
by Philip M. Napoli
"In contrast to tech companies' boasts of disruptive innovation, Philip M. Napoli offers a timely and persuasive case for seeing social media as news media, with a fundamental obligation to serve the public interest. Social Media and the Public Interest explores how and why social-media platforms became so central to news consumption and distribution as they met many of the challenges of finding information – and audiences – online. Napoli illustrates the implications of a system in which coders and engineers drive out journalists and editors as the gatekeepers who determine media content. He argues that a social-media-driven news ecosystem represents a case of market failure in what he calls the algorithmic marketplace of ideas. To respond, we need to rethink fundamental elements of media governance based on a revitalized concept of the public interest. A compelling examination of the intersection of social media and journalism, Social Media and the Public Interest offers valuable insights for the democratic governance of today's most influential shapers of news." — Provided by publisher
---
Reports & Articles
---
Supporting media at a time of crisis: Donors explore new strategies
by Laura Schwartz-Henderson
The institutional impediments to effective aid, the report finds, are frequently related to limited human capacity and expertise in media at the donor organizations and a misalignment of support and needs. The cross-donor collaborations currently being considered can help to address these shortcomings, though not without risks. The report offers some important points for donors to contemplate as they collaborate to support international media development.
---
Confronting the crisis in independent media: A role for international assistance
by Nicholas Benequista
The media crisis is indeed complex and intricately interwoven with other challenges, but a growing group of actors involved in media development and in international funding are signaling that complexity is no excuse for inaction. Solutions to this crisis will require that political agency rise to the daunting level of the challenge, and that the structures of international cooperation—forged as the global response to World War II and refined through the successful efforts to prevent a return to devastating nuclear conflict—are now put into motion to safeguard the
foundations of independent media.
---
Big data, not big brother: New data protection laws and the implications for independent media around the world
by Samantha Hoffman
The findings of this study suggest an important new frontier for the media development community and the need to build stronger awareness about and strategies for managing the threats posed by tracking the readers of independent media.