NED Library recommended reads
The following is a selection of books and articles recommended by the NED library. Take a look at our Democracy Award reading list ! This year's Democracy Award honors civil society from El Salvador, Honduras, Nicaragua, and Guatemala. Check out the full list here. Learn more about the Democracy Award Honorees here. Learn more about NED's library here.
After insurgency: Revolution and electoral politics in El Salvador
by Ralph Sprenkels
"Drawing on in-depth ethnographic fieldwork, Ralph Sprenkels examines El Salvador's revolutionary movement as a social field, developing an innovative theoretical and methodological approach to the study of insurgent movements in general and their aftermath in particular. By extensively analyzing the movement's internal politics, the book draws attention to insurgency's persistent legacies, both for those involved as well as for Salvadoran politics at large. Sprenkels reveals the personal perspectives and stories of former revolutionaries who must now contend with a postrevolutionary nation in El Salvador. He balances the personal narratives with a larger historical study of the civil war and of the transformation process of wartime forces into postwar political contenders. In documenting the shift from armed struggle to electoral politics, the book adds to ongoing debates about contemporary Latin America politics, the "pink tide," and post-neoliberal electoralism. It also charts new avenues in the study of insurgency and its aftermath." –Provided by publisher
---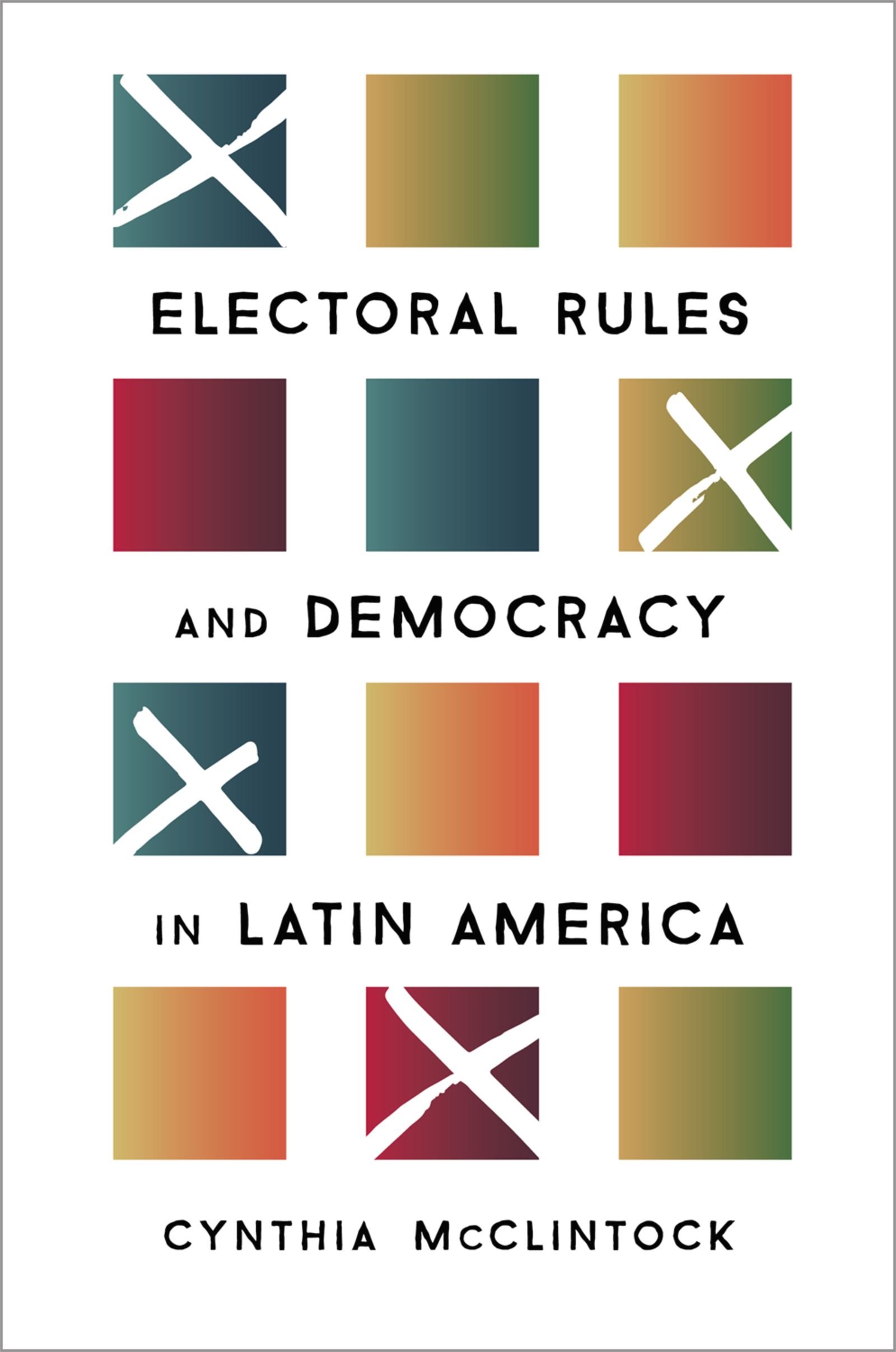 Electoral rules and democracy in Latin America
by Cynthia McClintock
"During Latin America's third democratic wave, a majority of countries adopted a runoff rule for the election of the president, effectively dampening plurality voting, opening the political arena to new parties, and assuring the public that the president will never have anything less than majority support. In a region in which undemocratic political parties were common and have often been dominated by caudillos, cautious naysayers have voiced concerns about the runoff process, arguing that a proliferation of new political parties vying for power is a sign of inferior democracy. This book is the first rigorous assessment of the implications of runoff versus plurality rules throughout Latin America, and demonstrates that, in contrast to early scholarly skepticism about runoff, it has been positive for democracy in the region." –Provided by publisher
---
Paper cadavers: The archives of dictatorship in Guatemala
by Kirsten Weld
"In Paper Cadavers, an inside account of the astonishing discovery and rescue of Guatemala's secret police archives, Kirsten Weld probes the politics of memory, the wages of the Cold War, and the stakes of historical knowledge production. After Guatemala's bloody thirty-six years of civil war (1960-1996), silence and impunity reigned. That is, until 2005, when human rights investigators stumbled on the archives of the country's National Police, which, at 75 million pages, proved to be the largest trove of secret state records ever found in Latin America. The unearthing of the archives renewed fierce debates about history, memory, and justice. In Paper Cadavers, Weld explores Guatemala's struggles to manage this avalanche of evidence of past war crimes, providing a firsthand look at how postwar justice activists worked to reconfigure terror archives into implements of social change. Tracing the history of the police files as they were transformed from weapons of counterinsurgency into tools for post-conflict reckoning, Weld sheds light on the country's fraught transition from war to an uneasy peace, reflecting on how societies forget and remember political violence." –Provided by publisher
---
Temas de derecho procesal penal guatemalteco
by Alberto Bovino
Published in 1996 by Fundación Myrna Mack (one of the 2021 Democracy Award Honorees) this book examines issues with criminal reform in Guatemala.
---
ARTICLES
---
Latin America erupts: Millennial authoritarianism in El Salvador
by Manuel Meléndez-Sánchez
"In May 2021, Salvadoran president Nayib Bukele used his legislative supermajority to fire the country's highest court and top prosecutor. The power grab deepened El Salvador's democratic crisis by dealing a major blow to horizontal accountability. What explains Bukele's rise and the concomitant decline of democratic institutions in El Salvador? Bukele's success relies on millennial authoritarianism: an innovative political strategy combining traditional populist appeals and classic authoritarian behavior with a youthful and modern personal brand built on social media. His emergence has also been facilitated by two broader factors that challenge the conventional wisdom about democracy and democratic backsliding: the hidden long-term costs of democratic pacts and the unintended consequences of fighting corruption.." –Article abstract
Latin America erupts: The danger of democratic delinquency
by Laurence Whitehead
"This article addresses one of the major weaknesses of democracy in contemporary Latin America. The region is very varied (several non-democracies are also present). The analysis focuses mostly on the two largest populations (Brazil and Mexico) but the argument also has relevance both across much of the subcontinent, and also more generally. The weakness stressed here is the constellation of "democratic delinquencies" that have been highlighted by recent high-visibility court rulings with macropolitical ramifications. But underlying meso- and micro-supportive structures also need consideration. Although the worst excesses covered in these court processes are massive criminal conspiracies, not mere "delinquencies," the evidence extends to a wider penumbra of delinquent activities that if left uncorrected can produce a "termite" effect on the whole democratic system. When such democratic delinquencies are allowed free rein, the cumulative result can be regime threatening. The main source of this weakness should be traced to dysfunctions of democratic politics rather than to intrusions from external authoritarian sources. But there is an upside to this diagnosis—such weaknesses can (in principle) be countered by corrective reforms driven essentially from within." –Article abstract